Can technology make us better human beings? Engage with global action leaders on the most urgent topics and challenges.
About this Event
The Digital Economist Speaker Series
With the global population facing multiple man-made crises that threaten our existence and the wellbeing of the planet, using science and technology to serve human needs is no longer a choice – it's a necessity. Integrating data science into real-world human behavior holds the key to our future. Gather insights into leveraging data for post-crisis resilience: society, economy, work. The Digital Economist has launched the Speaker Series to drive radical collaboration between global action leaders on the most urgent topics and challenges we face today: climate, health, society, economics.
Previous Speakers
Alex Pentland
Professor Pentland, who was named by Forbes as one of the "seven most powerful data scientists in the world" in 2012, is a pioneer in computational social science, organizational engineering, wearable computing (Google Glass), image understanding and modern biometrics. He is the Toshiba Professor of Media, Arts, and Sciences at the Massachusetts Institute of Technology (MIT). He also holds a triple appointment at MIT in Media Arts and Sciences, Engineering Systems Division and with the Sloan School of Business.
Having helped create and direct MIT's Media Lab, the Media Lab Asia and the Center for Future Health, Professor Pentland draws on vast knowledge and experience at the cutting edge of research. He has co-led the World Economic Forum's Data Driven Development Council, is Academic Director of the Data-Pop Alliance and is a member of the Advisory Boards of Google, Nissan, Telefonica, the United Nations Secretary General, Monument Capital and the Minerva Schools.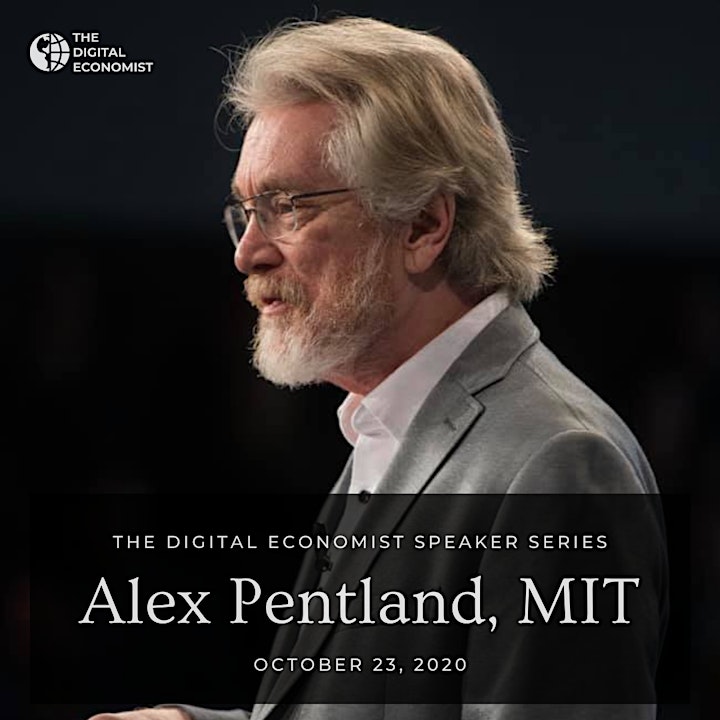 Harald Stieber
Harald Stieber has been a senior economist at the European Commission in Brussels, Belgium, since 2007. Since 2013, his research interest included financial data standards, automation of legal applications, blockchain technologies and digital currency. He has worked on consumer finance, financial sector productivity, corporate capital structure, international tax transparency, financial derivatives markets, and the economics of European financial integration. Previous assignments included macro-financial modelling and programming at the Commission's Directorate General for Economic and Financial Affairs (2007-2012) and the Austrian Federal Ministry of Finance (2002-2007), as well as in a project of the Austrian Science Foundation (2001-2002). He was a member of Working Party 1 of the OECD Economic Policy Committee (2002-2007) and served a secondment to the OECD Economics Department in 2004. He holds a master degree in economics from University of Vienna, Austria, and a doctorate degree in economics from Vienna University of Economics and Business (WU).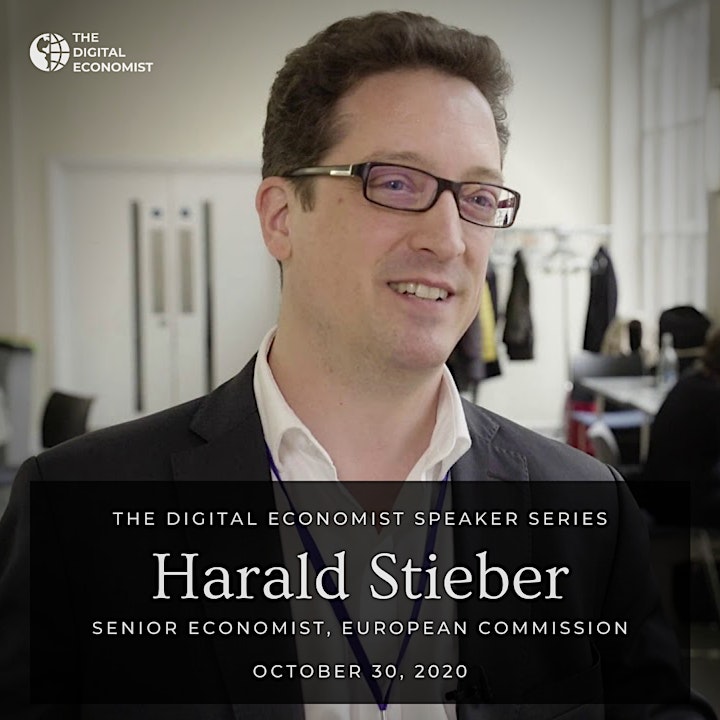 Andrew Andrea
Andrew Andrea has more than 25 years of building multi-sector partnerships for emergency humanitarian relief, sustainable development, preventing armed conflict and addressing global risks. He is Director and founder of Alliance4Impact, Impact17, and Chair of the Board of the Sustainable Impact Association all dedicated to promoting, building and supporting partnerships for social good. Andrew is a Certified Professional Facilitator, an alumni of the Partnership Brokers Association and a proud Board Member of the Martin Ennals Foundation.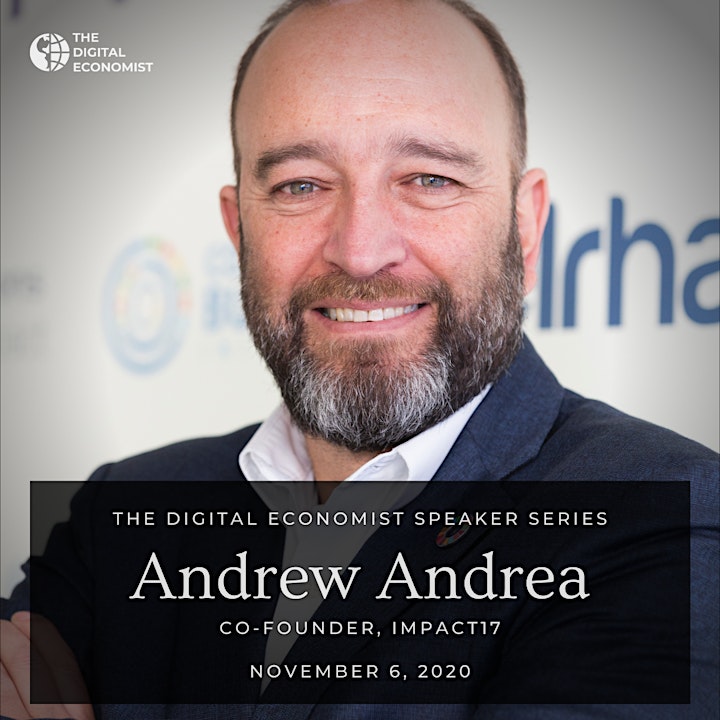 Jeffrey Saviano
Jeff Saviano is the EY Global Tax Innovation Leader. Jeff is a Partner (Principal) with EY and a member of EY's global innovation leadership team. Jeff leads teams in the discovery, design, and commercialization of new solutions, with an emphasis on deployment of new advanced technology platforms grounded in artificial intelligence and blockchain. In 2018, Jeff launched the EY Advanced Technology Tax Lab network in collaboration with MIT and Professor Alex "Sandy" Pentland. He is also a Fellow in the MIT Connection Science and the host of the Better Innovation podcast, featuring interviews with technology and innovation thought leaders. Jeff received a bachelor's degree in accounting from Iona College, a J.D. from Syracuse University College of Law and an LL.M. in Taxation from Boston University School of Law.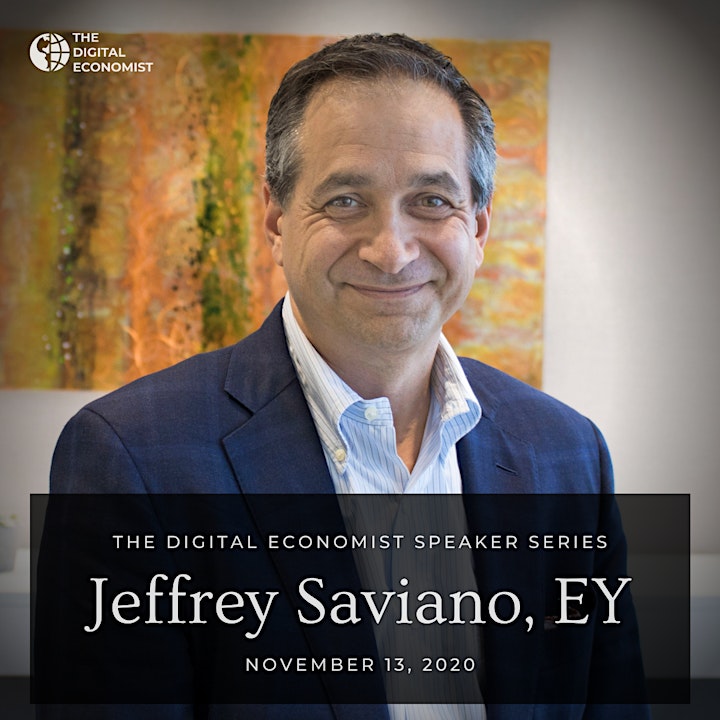 Nathan Kaiser
Nathan Kaiser joined SIX Digital Exchange [SDX] in October 2020 as General Council. He is a lawyer by conviction, specializing in digital economy from Fintech to AI, with most of his practice in Asia, between Shanghai, Hong Kong, Beijing and Taipei. Prior to spending two decades in Asia, he had worked in Zurich, Lausanne, and Paris, gaining his experience at UBS and Swiss Re. He was founding partner of Eiger and Junior Partner at Wenger & Vieli. He is an advisor and angel investor to various start-ups worldwide, with a focus on technology that promises to make the world just a bit better.
Sonia Bashir Kabir
Sonia Bashir Kabir is the first woman tech venture capitalist from Bangladesh focusing on tech startups in emerging South Asian countries. Sonia is currently the Founder of SBK Tech Ventures and SBK Foundation - her "Not for profit" entity which believes in empowering rural communities with Technology. "Tech Hubs" is an initiative of SBK Foundation.
Sonia has served as the Managing Director for Microsoft Bangladesh, Myanmar, Nepal, Bhutan and Laos, Country Director of Dell Bangladesh, Director Business Development for South East Asia, New Emerging Markets in Microsoft and Chief Operating Officer for Aamra Technologies Ltd.
Former UN Secretary-General Ban Ki-moon appointed Sonia in 2015 to the Governing Council of the Technology Bank for the Least Developed Countries (LDC) for a three-year term. She was elected as Vice Chairman of UN Technology Bank in 2017. Current UN Secretary General Antonio Guterres renewed Sonia's appointment as Governing Council member and Sonia has been reappointed as Vice Chair of the UN Tech Bank for the 2019–2022 term. Sonia is also a board member in UNESCO's Mahatma Gandhi Institute of Education for Peace and Sustainable Development.
Sonia is the first woman to win the ICT Business Person of the Year Award from the Daily Star ICT Awards in 2019 and she was one of the 10 recipients of Microsoft Founder's Award in 2016 given by Bill Gates. Sonia was recognized by UN Global Compact in 2017 as a SDG pioneer. 10 people globally got this recognition. She was recognized for integrating seven Global Goals into her business practices and strategies: no poverty; quality education; gender equality; decent work and economic growth; industry, innovation and infrastructure; reduced inequalities; creating partnerships to meet the Goals. Sonia actively supports youth in technology and women empowerment with youth-led initiatives all over Bangladesh.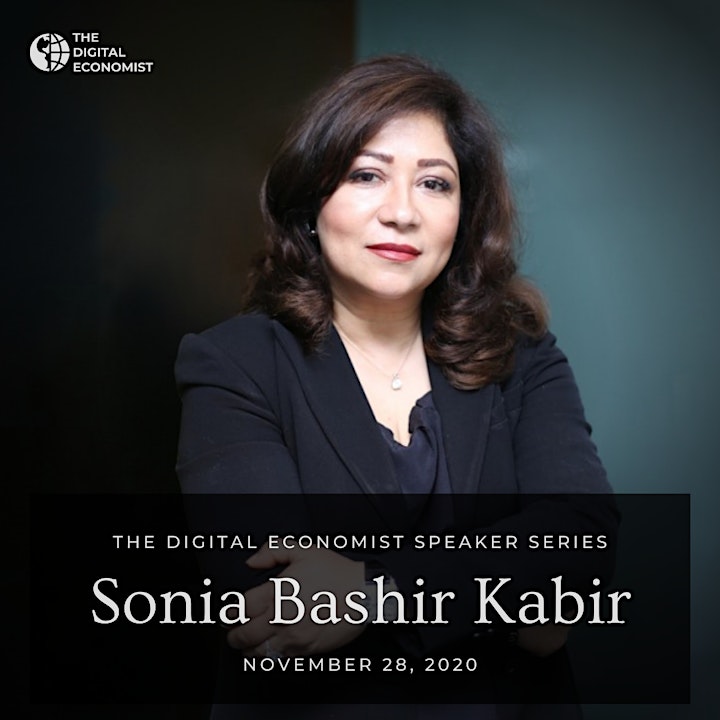 Leslee Udwin
Leslee was voted by the New York Times the No 2 Most Impactful Woman of 2015 (second to Hillary Clinton), and has been awarded the prestigious Swedish Anna Lindh Human Rights Prize (previously won by Madeleine Albright). She has also been named Safe's Global Hero of 2015, Global Thinker by Foreign Policy, and awarded the GlobalmindED award for Arts and Education in 2019. In 2019 Leslee was also awarded the UN Women for Peace Activist Award at the United Nations, UN Association USA's Global Citizen of 2019 and in 2020 will receive the Gandhi Foundation International Peace Award.
A former filmmaker and now campaigner for a system change on education, Leslee's documentary 'India's Daughter', has been critically acclaimed around the globe, won 32 awards (including the Peabody Award and the Amnesty International Media Award for Best Documentary 2016) and sparked a global movement to end violence against women and girls. The searing insights yielded by the 2 1⁄2 year journey making the documentary led Leslee to found Think Equal, of which she is also the CEO.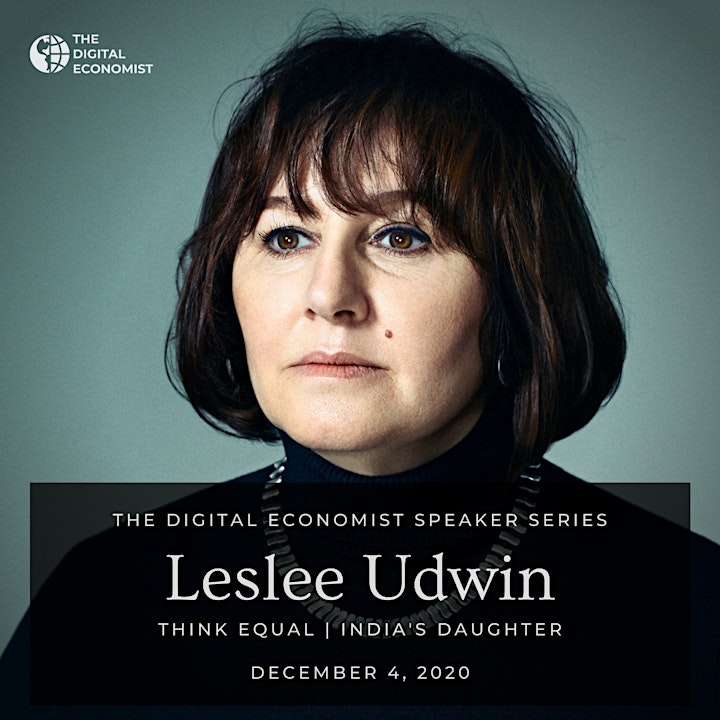 Sophie Alcorn
Sophie Alcorn is a top 10 immigration attorney in the State of California, entrepreneur, and thought leader. She founded Alcorn Immigration Law, lauded the Top Immigration Law Firm For Startups In California. Sophie authors TechCrunch's "Dear Sophie" advice column and hosts the podcast, Immigration Law for Tech Startups. Sovereign nations frequently seek her counsel on immigration and economic policy. Sophie's mission is to help people find their strength, follow their hearts, and live their dreams.
Sophie received her Bachelor's in International Relations from Stanford University and her J.D. from Washington University in St. Louis School of Law. She is a Certified Specialist in Immigration and Nationality Law by the State Bar of California, Board of Legal Specialization and is admitted to the State Bar of California, the U.S. Courts of Appeals for the Third and Ninth Circuits, and the U.S. District Courts for the Central and Northern Districts of California.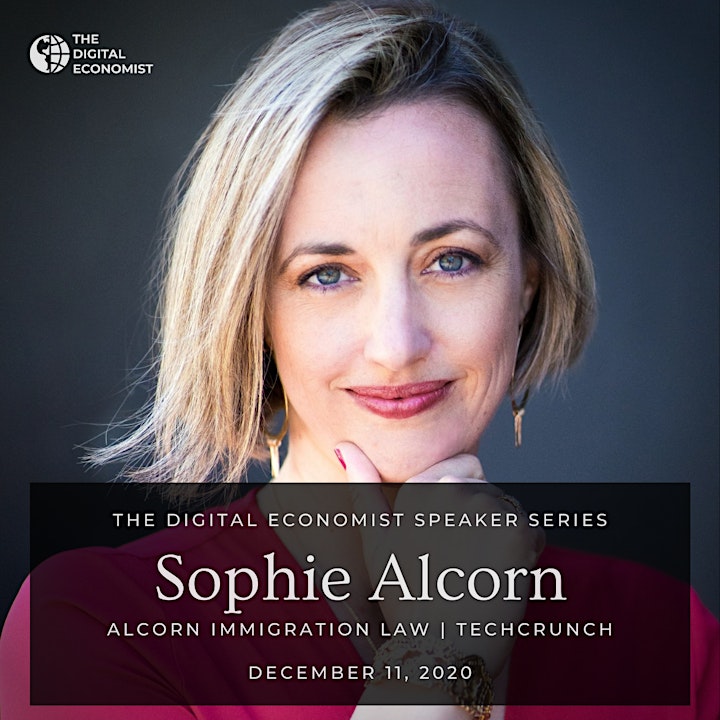 David Givens
David Givens is Head of Natural Gas and Power Services for North America for Argus Media, Inc., based in Washington, D.C. Argus Media is the leading independent provider of energy and commodity markets across different regions in the world. Argus prices are used as trusted reference points that bring transparency to physical supply and derivative contracts, for mark-to-market purposes, as an indication of value for tax assessment, for risk management and strategic analysis and planning
David comes with years of strong experience in the natural gas and power sector, providing indexes and editorial coverage across many commodities. He is the architect of the natural gas indexation methodologies that are still prevalent in North America. David is also a member of the National Press Club and immediate past president of the National Area Capital Chapter of the US Association for Energy Economics.
Join us for a fascinating conversation with David Givens to understand the outlook for the natural gas sector under the new administration and the implications it has for the 80 by 50 climate goal.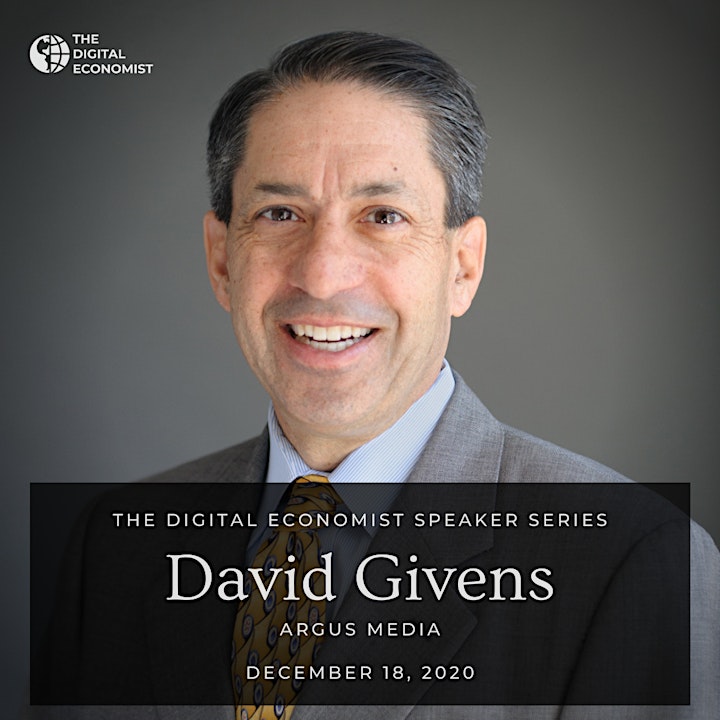 About The Digital Economist
The Digital Economist is a Washington DC-based global impact organization with the mission to drive technological convergence for a human-centered digital economy through investable opportunities. The organization serves as a platform that channels thought leadership, radical innovation and targeted investments to achieve the greatest-possible positive impact for world populations and our planet.
To learn more about The Digital Economist, visit TheDigitalEconomist.com and connect through social media via Twitter, LinkedIn, Facebook and Instagram.