THE DIGILOGUE POWERED BY WEWORK / THE ART OF THE DEMO / JUNE 13TH / MASTERC...
Description
Creatives!
We'd like to invite you to be part of The Digilogue. The Digilogue is a community-driven music and tech education platform. Our mission is to redefine learning in music and tech from Artists, Music Creatives, and Industry Thought Leaders.
On June 13th, we're collaborating with our friends at WeWork, to curate a special masterclass by acclaimed producer Swagg R' Celious on music production, songwriting, and publishing. We'll follow the masterclass with a panel discussion featuring different A&Rs and managers from the Label / Publishing side.
Moderated by: Robin J

Music by Kevy Kev

MASTERCLASS
Songwriting / Production Masterclass by Sony ATV producer Swagg R' Celious.
PANEL DISCUSSION

Kristan McCann - A&R at RCA Records

Swagg R' Celious - Owner of Progressive Musik Group / Producer (SONY ATV)

Russell Kaplan - Founder of Twenty4 Management / Artist Manager for Loote and Rynn

Jason Jordan - A&R and Owner of music pubishing company Earthprogram Music

Cassius - Artist / Producer / Owner of Vinyl Crown Collective and Leila's NYC
***DEMO SUBMISSION***
We're also going to be selecting demos from the Community to be reviewed by our industry panelists at the event. Please submit 3 of your most competitive demos to hello@thedigilogue.com. Submission ends June 8th. 5 selected demos will be announced via email on June 11th. Please include the following in the submission.
Subject: The Art of the Demo Submission

3 Demos

Format: BOX link
See you on June 13th! Meet the panelists!
SWAGG R' CELIOUS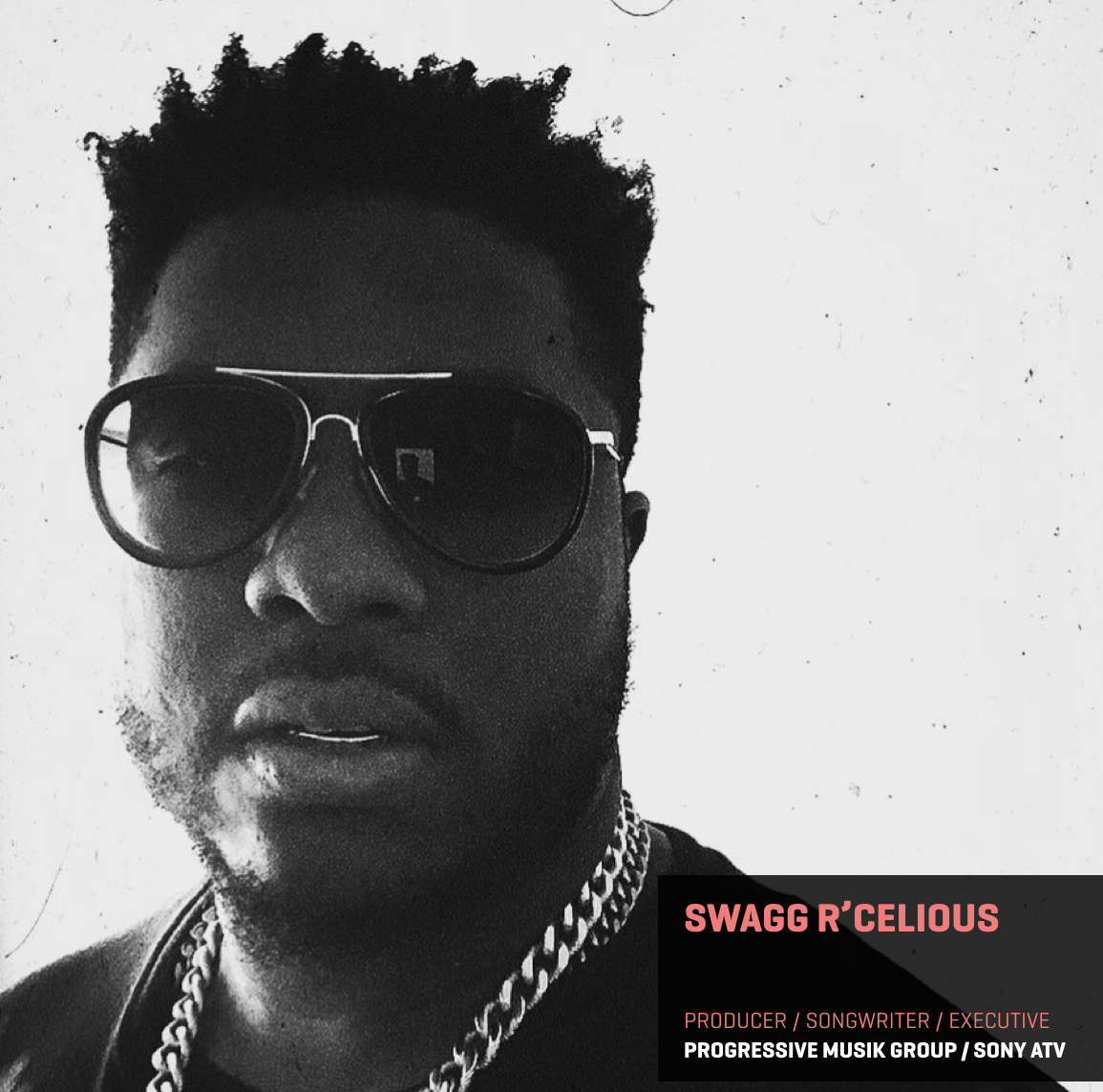 Producer, vocalist and songwriter Swagg R'Celious has and continues to build an innovative and creative mark on the music industry. The Sony/ATV signed producer/writer has had career-defining opportunities to work with artists, writers and producers such as: Baby Face, American Authors, H.E.R., Wale, Alicia Keys, Brandy, Kehlani, Cash Cash, K. Michelle, Gabi Wilson, Elle Varner, Tiara Thomas, Livre, Kery James, Busta Rhymes, Coko of SWV, B.O.B, Dawn Richard and many more. Respected beyond the genres of hip hop and R&B music, R'Celious, whose humble beginnings rooted in the church have evolved across cultural lines, from the Korean pop star Hyo Lee to writing the score for the motion picture "Stick Up Kids". R'Clious also have a strong passion for music education in music technology and has been featured as a guest lecturer at High Schools, Colleges and Universities.
Born David Arcelious Harris on August 27, 1986 in Manchester Georgia, Swagg R'Celious received his name " Swagg" in undergrad at Lagrange College studying creative music & technology when an anonymous girl wrote a letter to him about his undeniable charisma, confidence, and swag.
Succeeding his experience at LaGrange he continued to follow the path to knowledge in New York City and would eventually attend NYU for his masters in Music Technology. Always having the dream of becoming the best producer at the forefront of his mind coupled with his ceaseless determination within three months in a city he had never visited Swagg landed an internship at the production studio of MBK Entertainment where he caught the eye of Conrad Robinson, brother of MBK CEO Jeff Robinson). Conrad came to the studio in need of a worship record for the now top charting gospel group, Livre'. With R'Celious's musical roots in gospel, he ceased the moment volunteering a song he wrote for the chapel band back at LaGrange. Though he could not remember the verse he sang, Conrad was impressed by what he could remember and by the following week the group was recording the record. After that moment, CEO Jeff Robinson and managing partner, Suzette Williams began to notice Swagg's writing and production skills but it was his ability to create and do multiple genres of music that allowed them to take him under their tutelage.
R'Celious's multidimensional cross genre music is changing music today and has earned him a top 5 record in France, two R&B album in the country, three top 20 gospel record, a number 1 gospel album and 4 consecutive top 1- singles on iTunes. Given his way with words it is not shocking that the ever evolving producer also enjoys speaking about his experiences and passion for music in workshops settings at the Berklee School of Music, Seoul Music Institute's Summer Music Program, LaGrange College's Music department, and the list continues to grow.
Most recently R'Celious has ventured out starting a new production company, Progressive Musik Group (PMG) whose mission statement is something he lives by daily, "Greatness is not a destination it's a way of life: Everyday strive to be better than you were the day before."
JASON JORDAN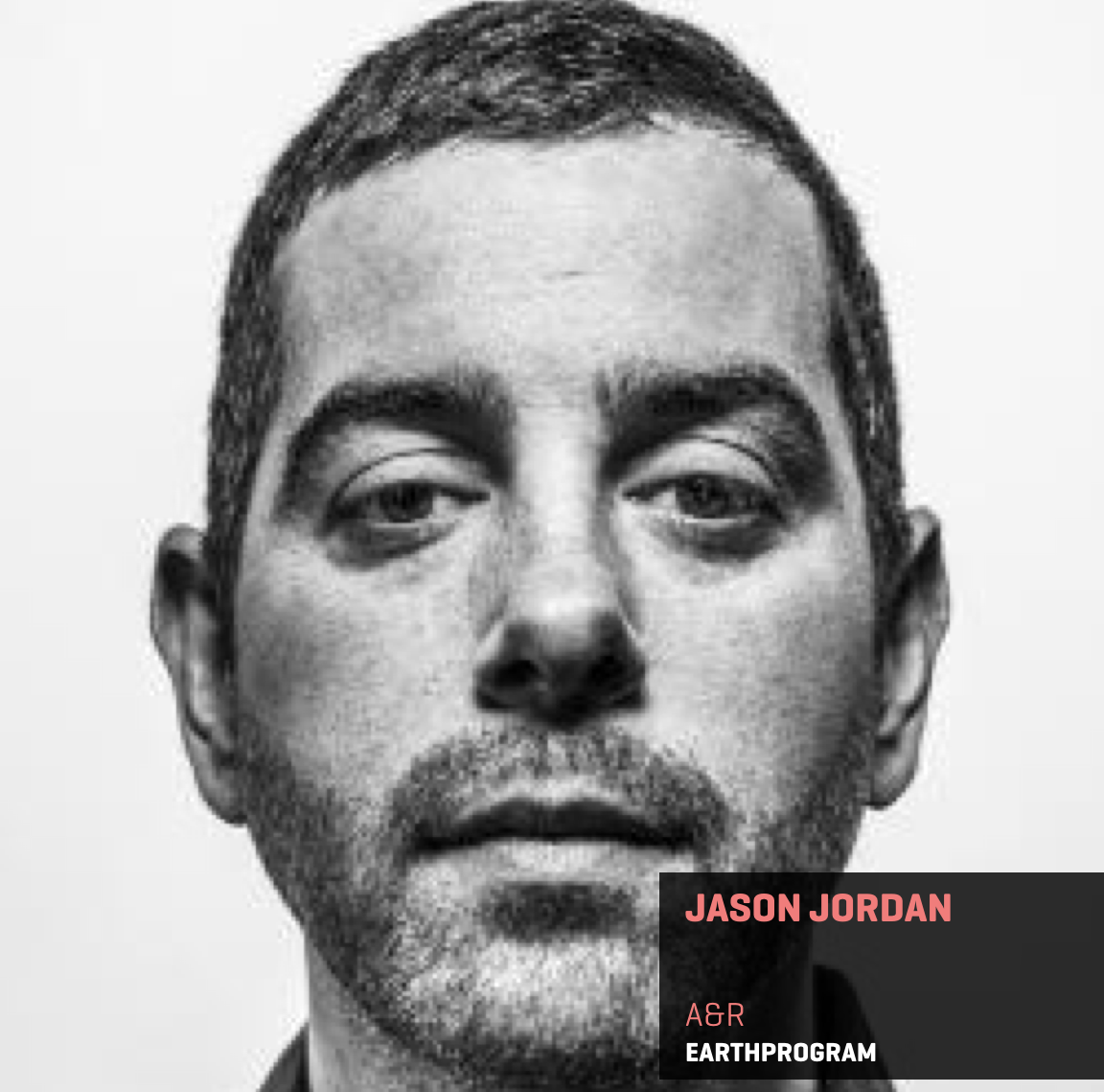 Jason Jordan has more than 30 years of experience in the music industry. He started his career at only 12 years old co-founding the legendary hardcore and punk rock label Watermark Records and his own boutique music publishing company Earthprogram Music, both while attending high school and college and learning the ropes at RykoMusic/RykoDisc. In 1992, Jason started the retail music marketing and sales program at the clothing retail giant Urban Outfitters (still America's #1 retailer of vinyl, and the program still exists).
In 1994 he left Urban Outfitters to serve as A&R Director at Columbia Records, before moving over to Hollywood Records/Disney Music Group as Vice President A&R in 1998, a role he held for almost 14 years, discovering and working with talent with sales in excess of 20 million albums. Jason also financed the initial launch of the ground breaking SaaS company SynchTank, a cloud-based software platform that gives catalogs and rights holders an interactive portal to organize, manage, pitch, deliver, license and sell their creative digital assets. Most recently, Jason was President of Imagem Music Publishing for nearly three years before joining Republic Records/Universal Music Group as Senior Vice President A&R in 2016. He now privately consults songwriters, producers, labels, publishers and other media entities on their creative needs.
KRISTAN MCCANN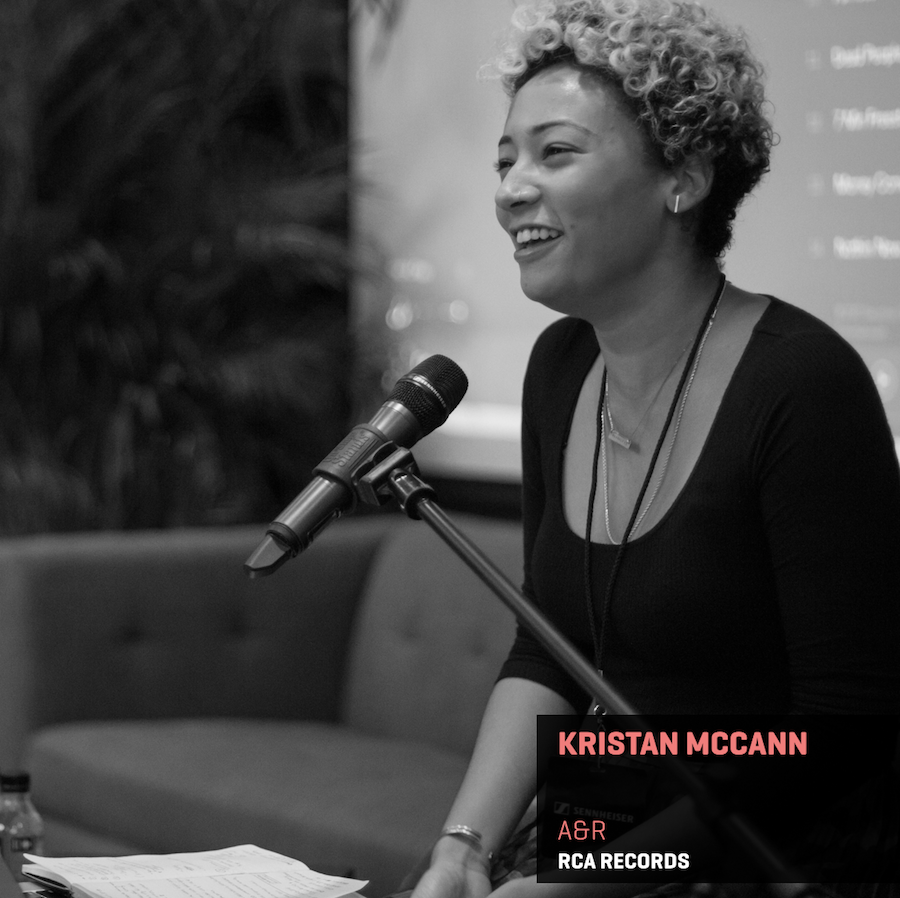 With her quick wit and a Bachelors from Hampton University in Journalism and Communications, Kristan relocated to the concrete jungle from her hometown Detroit. The goal was to pursue a career in Public Relations, however, her passion for music and curation abilities helped her make connections that ultimately lead her to the A&R department at RCA Records. Her background in PR helped her to navigate the boardrooms, venue and artist scenes in NYC where the next industry icons are brewing.
After spending 2 and half years at Warner Chappell facilitating sessions for songwriters that created hit songs for Hailee Steinfeld, Halsey and Melanie Martinez to name a few, she's now the newest A&R team member at RCA. In addition to looking for new signings, she is always on the hunt for hit songs for their current roster that includes Bryson Tiller, Zayn, Tinashe, Chris Brown and many more.
RUSS KAPLAN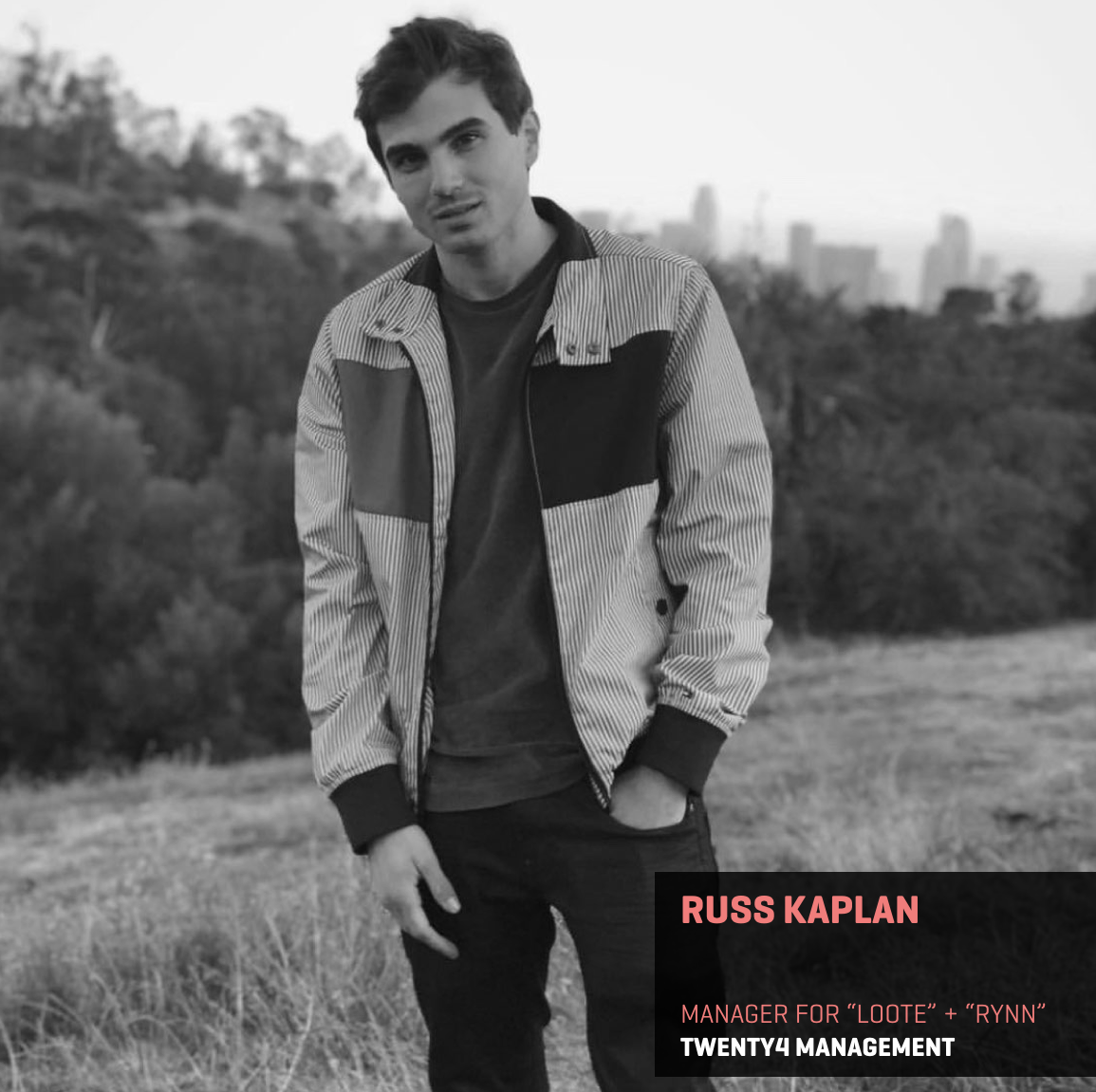 Russell Kaplan, founder of Twenty4 Management, is an artist manager currently representing pop duo Loote and dream-pop artist Rynn. Before starting Twenty4 management, Russell landed a job at Universal Music Publishing Group where he worked his way up from intern to manager of A&R research. He earned the moniker "The Mayor" for his ability to solve problems efficiently and creatively. Russell graduated from Berklee College of Music in 2013 with a degree in songwriting/music business. He is a trained vibraphone player whose passion for music was sparked at the age of three when he attended his first concert.
CASSIUS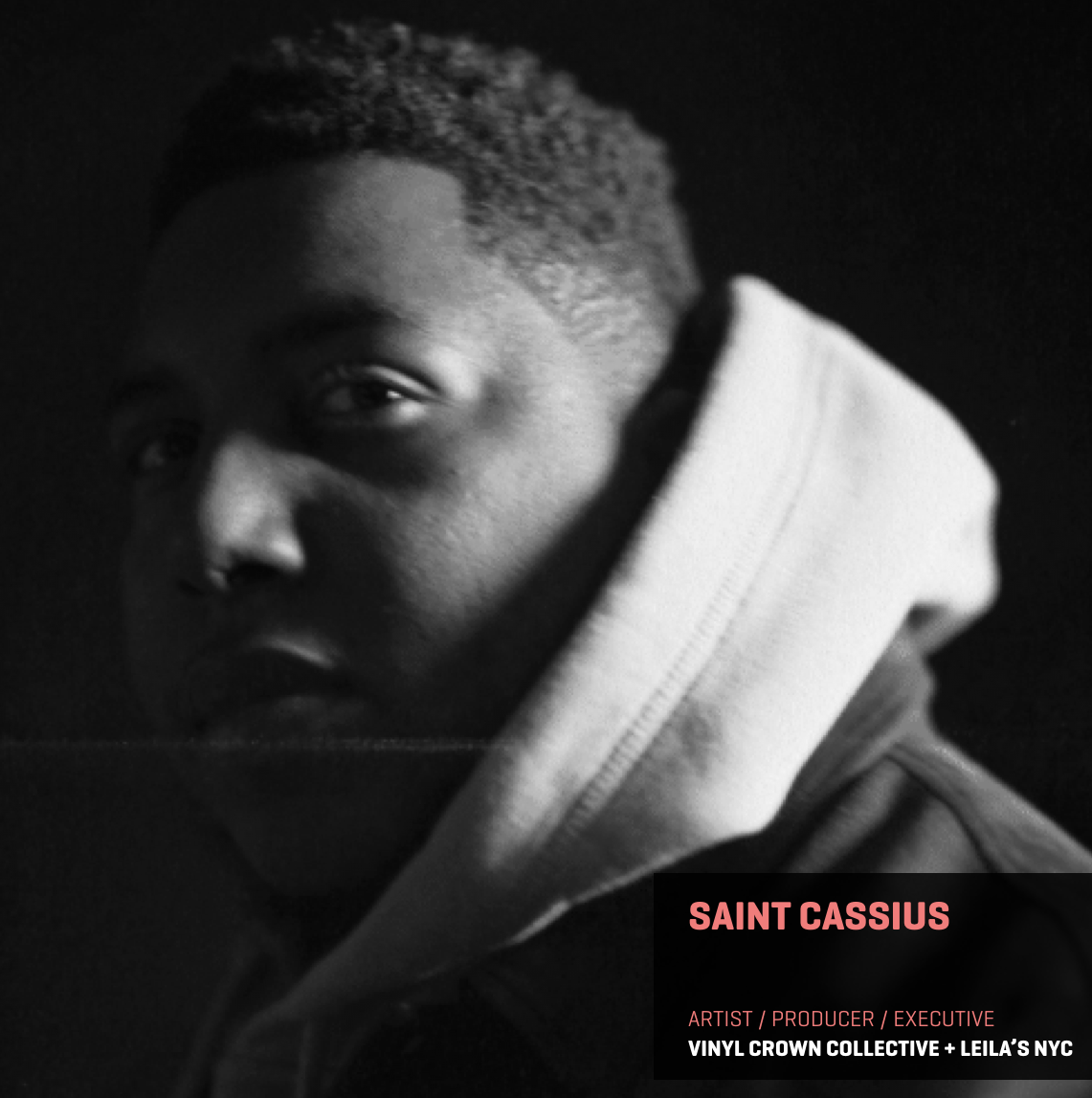 Saint Cassius was born in Bronx, New York and soon following the death of his mother at 8 months moved to Atlanta, Georgia. Throughout his life, Cassius found himself between the two cities that hip-hop calls home and would shape his unique musical point of view and style.
With a natural affinity for music, Cassius learned to play the piano as a child but it was
at the age of 10 that he saw his first freestyle while attending a Kris Kross concert. Since that moment, he has used the mic to share his perspective on life through rap. Influenced by the lyrics of Nas, the artistry of Andre 3000, and the business acumen of Jay-Z -

Saint Cassius brings a fresh perspective to subject matters affecting urban life in America. He currently owns Leila's NYC, a New York based studio two blocks from Madison Square Garden that has become the hotbed for the cities biggest artists & most influential tastemakers.
His debut project ANALOG is a contemporary ode to the classic hip-hop era and showcases his ever evolving musicianship. Cassius boasts on records like "Now Hiring" while also contributing to the instrumentation via piano and trumpet. He shows off his appreciation for women with a smooth Ro James collaboration on "Hey Beautiful Girl" and the jazz infused "Analog Dreams" touches subjects including the value of trap music, net neutrality and features actor/artist Omari Hardwick.

The project is led by the production of legendary hitmaker DJ Toomp and also features tracks from JF Clay as well as Cassius himself.