THE DIGILOGUE POWERED BY SENNHEISER I SHAPE THE FUTURE OF AUDIO SERIES I TH...
Description
The Digilogue and Sennheiser are collaborating on a 4 day series offering a community music space, panels, and live music focused on the future of audio. The series will take place from October 4th - 7th at Interface NYC centered on VR/3D Audio, The Streaming Economy, Music Applications, MasterClasses, and performances from talented artists.
On October 5th, we're programming an informative panel discussion focused on The Streaming Economy.
Moderator: Erin Simon: Cycle Media - Senior Editor
Panelists
Erin Simon of Cycle Media - Senior Editor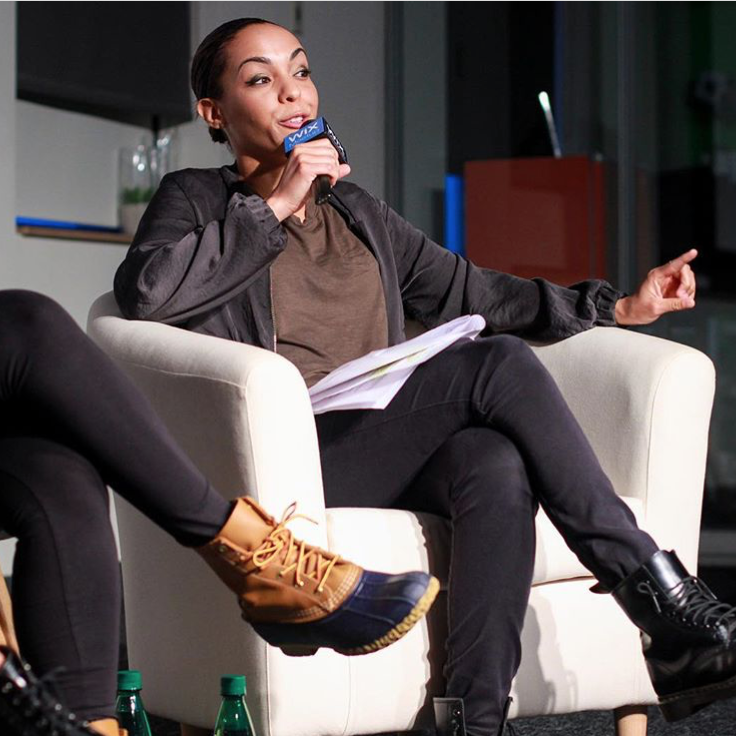 Erin Simon is an accomplished media maven and digital content creator. She specializes in content strategy and creation for brands, individuals and media/news organizations to further assist with captivating targeted demographics. Previous credentials include The Wall Street Journal, Red Bull, Converse, and etc under mentors and previous jobs.
Josh Greenberg: Spotify - Global Director of Experiential Marketing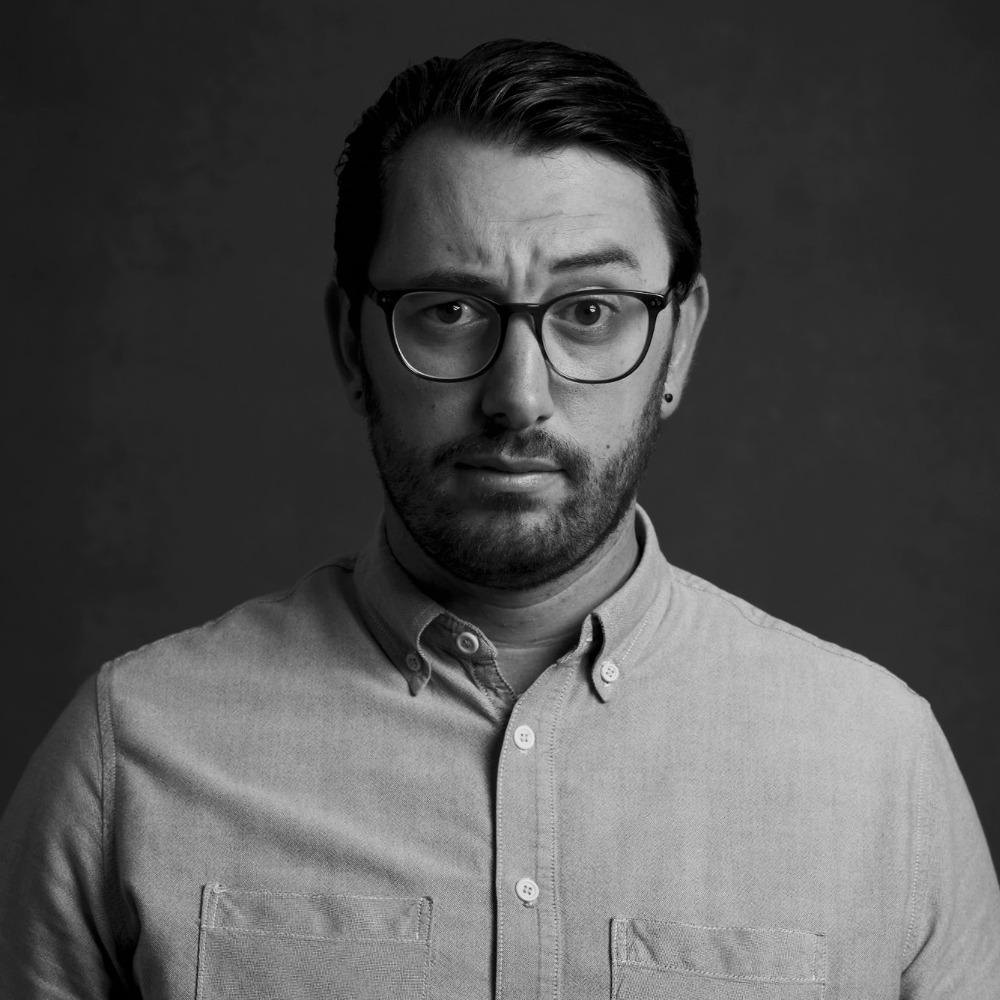 Josh Greenberg is the Global Director of Experiential Marketing at Spotify. He leads the brand's offline efforts in connecting artists and fans in moments that become lasting memories. His team delivers projects to extend content and playlist franchises into live touring properties, industry programs across globe, artist marketing projects around new releases, manages Spotify's voice in the live and festival space, and executes creative campaigns around core audiences and cultural moments. A few notable recent projects under his direction include flagship playlists, RapCaviar in the US and Who We Be in the UK, launching as Live touring franchises. Also he musically directed and A&R'd the new Social Impact platform "I'm With the Banned" which brought together artists from the six countries on the President's proposed travel ban to collaborate with American stars in new music creation, the making of a documentary film and a live performance moment - raising awareness to how music is effected by these laws. Prior to joining Spotify, Josh spent 14 years at Red Bull in both the US and Europe, working to establish the company's Music and Culture brand in the marketplace. Most recently, he led global live music efforts for the brand, based out of the company's headquarters in Salzburg, Austria, directing Red Bull Sound Select, Red Bull Soundclash, music festival strategy, local market planning and strategy, and content strategies for the launch of Red Bull TV. Before a life in the professional sector, Josh spent years as a recording/performing/studio musician and engineer. He still maintains this creative channel as a recording artist and songwriter and will release his first full-length album in Fall 2017 under his solo artist moniker, Reconnaissance.
Rich Frankel: Spotify - Global Creative Director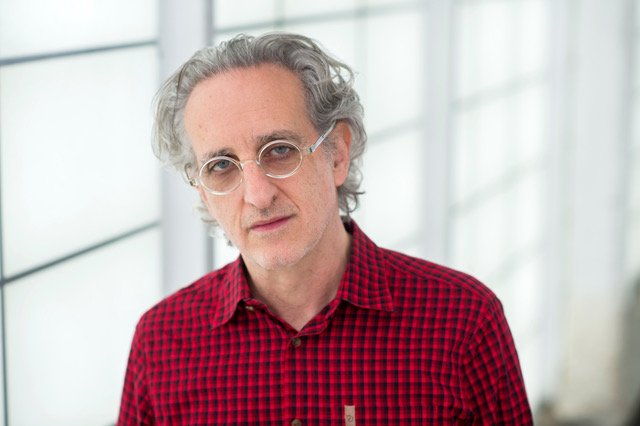 Richard Frankel is Creative Director at Spotify. In his role he works across marketing and revenue teams at Spotify focusing on the development of great experiences for users and brand partners. Before joining Spotify Rich co-founded Indigenous Entertainment, a marketing consultancy specializing in creating original content and experiences for media companies and content-focused advertisers. Indigenous followed his work at Ogilvy Entertainment where Rich was its first executive producer. Frankel's RFD Productions developed and produced award winning music TV specials and events. Two documentary / concert specials featuring the artist Sting were accorded 8 Emmy nominations and 4 wins. Frankel was Managing Director of the LA office of Web-1.0 startup, Think New Ideas. He ran the Creative Services Group at A&M Records from 1983 until 1994 where he oversaw the visual identity of the label and its artists and executive produced scores of videos including Grammy winners "Janet Jackson's Rhythm Nation" and Sting's "Ten Summoner's Tales," and multiple MTV Music Video Award winners, including Soundgarden's "Black Hole Sun" and Suzanne Vega's "Luka," which also won a Mentor Award in 1988. Before A&M, Rich was among the original team that launched and marketed MTV, Nickelodeon and The Movie Channel.
Sofia Brazzola: Sennheiser - User Experience Manager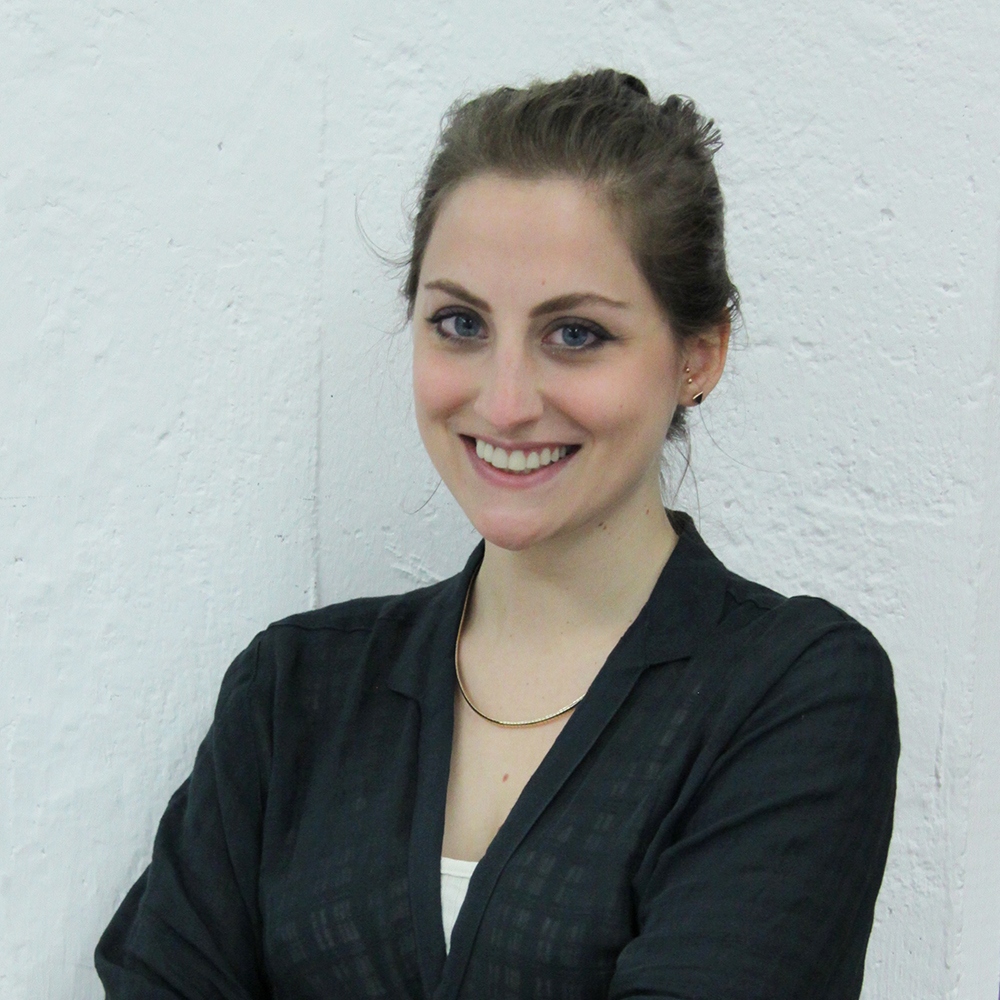 Sofia has a back ground in design strategy, visual communications and art, and works as Sennheiser AMBEO's User Experience Manager. She is motivated by applying human-centered design principles to new product development, in order to increase the business' relevance and innovative qualities. Her passion topics are music and content creation.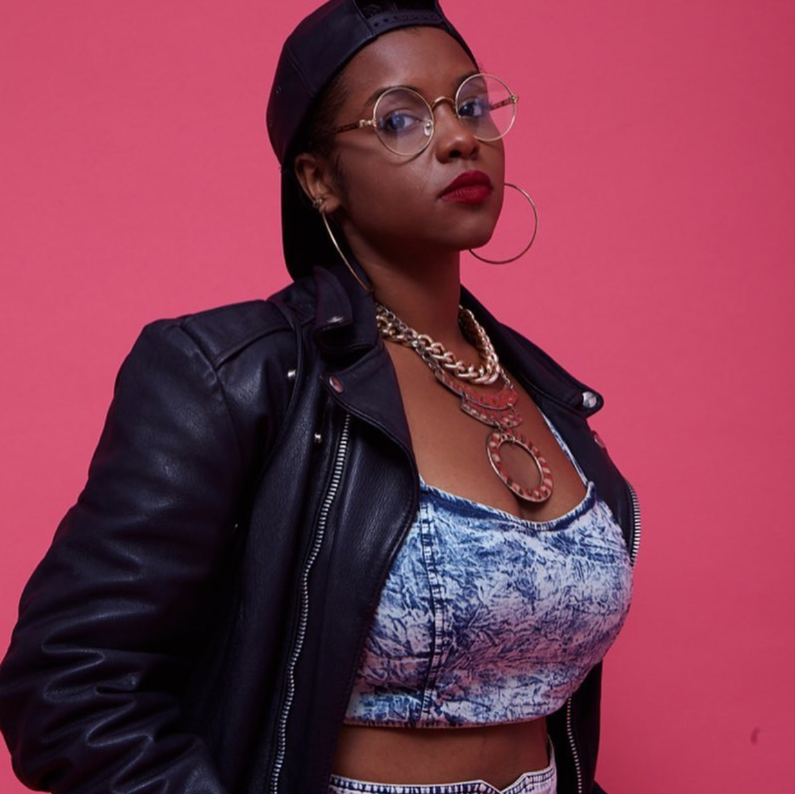 Latasha Alcindor, also informally addressed as "LA," is A MULti-Talented independent MULTIMEDIA artist based out of New York City. Her form-free art travels through a wide range of inspiration found in Experimental, Dance, Jazz, Electronic and Hip Hop music.
LA's energetic calls and performance-based sound have opened doors for her to perform at culturally prestigious events like SXSW, A3C, and Manifesto. In 2016, she performed as the headlining act for Brooklyn Museum's First Saturdays, Toronto's AGO First Thursdays and became an artist in residence to New York's unparalleled, National Sawdust. Latasha finds resonance in speaking and exhibiting works of art in musical, PERFORMATIVE and ViSual mediums From graphics to film on her personal story, social commentary and cultural experiences in her music, promoting a much needed agenda for those looking to find inner peace, specifically young women of color. Her visual Art has been displayed at OkayPlayer Space and Her music has been talked about from Saint Heron, Bitch Media, Nylon and more.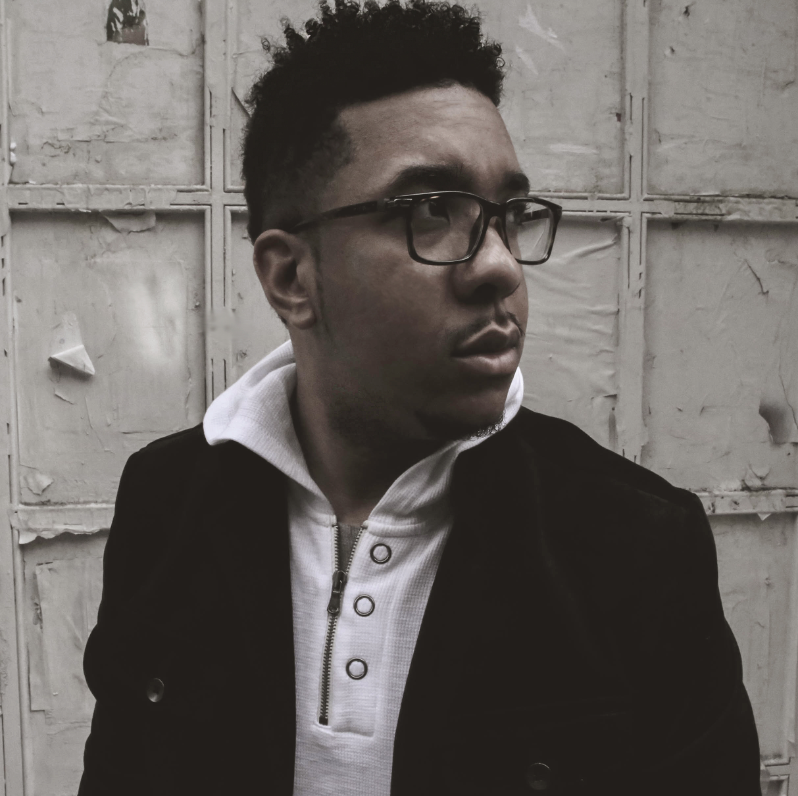 Knowing music is less than half the battle. Feeling it. Conceptualizing it. Breathing life into it is the purpose of a creative. Marcus Mims is more than a songwriter and producer. He is a creator. The same city that gave the world MOTOWN is where Marcus developed his passion and exclusive skill set. An exceptional singer himself, Marcus has a knack for arranging vocals and inspiring the best version of a song. After a short but productive stint at Eastern Michigan University, Marcus pushed to develop his relationships with the small but connected networks of Detroit, eventually leading to one of his first major collaborations with UK hit-maker Sermstyle ("Timber" – Pitbull ft. Kesha).
The undeniably Urban and Pop sound that brands his music was the magnet that spawned collaborations with some of the most influential creators in the past few years including T-minus, Key Wane, and Hardwork. He works extensively with artists to develop their music and is one of the few key producers on projects such as girl group LoveDollHouse. If you've heard his name, it's because he's working with some of the most influential and buzzing artists of the past few years.
Patrick Greeley: Atlantic Records - Sales and Streaming Coordinator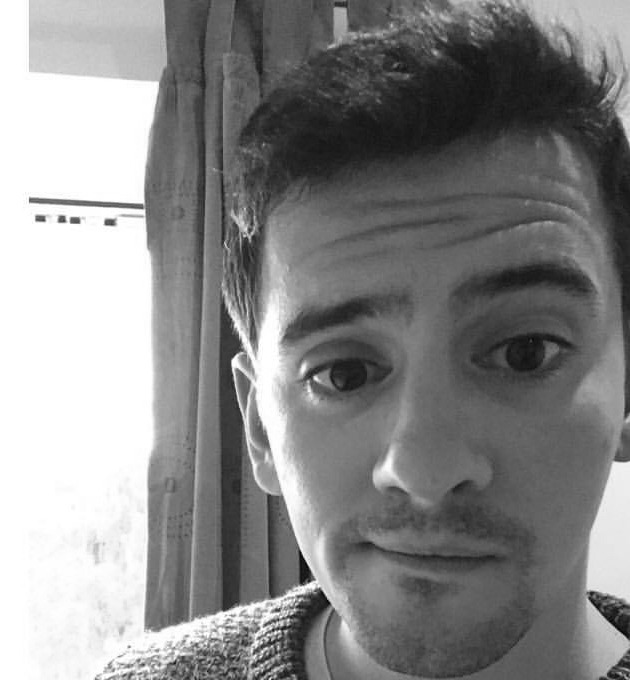 Patrick Greeley grew up in the town of Hanover, NH before moving to New York to attend Hofstra University. After graduating with a degree in Music Merchandising he joined the Atlantic Records sales team. Today he is Atlantic's Streaming & Sales Coordinator and recently celebrated four years with the company.