Everyone has a difficult conversation coming up. With boss, employees, customer or peers. Are you prepared for it??
About this event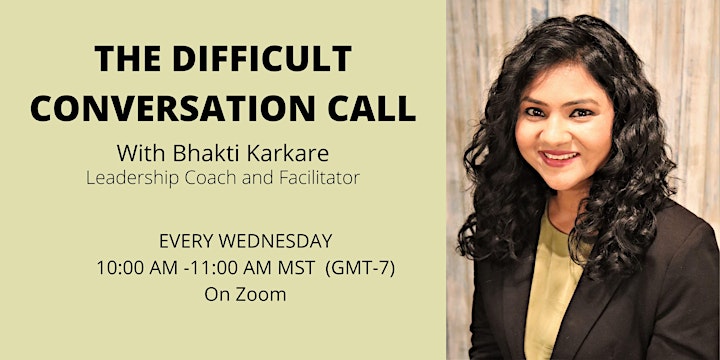 Leaders always have a difficult conversation coming up.
Either it's a difficult conversation up like:
Telling you boss about your team's limitations
Explaining why you are behind on a deadline
Or explaining why you are over on the budget
Or why people on your team are leaving.
Explaining your customer why you can't accommodate another CR or feature
Or a difficult conversation down:
A negative performance review with an employee
Talking to employees who are not getting along together and causing project issues
Finding out what's going on when team members are not being honest with them, without offending them.
And then difficult conversation with peers:
About office politics
Credit and limelight stealing
Making sure their department is communicating well with other functions.
Everyone has a difficult conversation coming up at work (even at home and with friends)
How are you preparing for it? Do you feel like getting a perspective on how and what you should say?
I am inviting you to my "Difficult Conversation Call"
All you have to do is show up, share your difficult conversation (we will hold confidentiality) and get some really solid advice on how to hold this conversation in your authentic leadership style.