The Different Flavors of Fundraising Panel

Thursday, November 12, 2015 from 4:00 PM to 7:00 PM (EST)
Event Details
The B-BIC Skills Development Center hosts two open discussion events each year. Our Commercialization Apprenticeship Panel Series is designed to stimulate conversations and consider different perspectives on topics critical for the technology commercialization process.
"The Different Flavors of Fundraising" is our third installment in this series. This event will feature opening remarks from an experienced entrepreneur. Our panelists hail from different investment communities (company venture funds, angel investors, and venture capitalists). Together, they will lead a discussion on insights into the local fundraising landscape and the different types or "flavors" of funding available to early-stage life sciences ventures.
Agenda:
4:00-4:15PM – Welcome
4:15-4:45PM – Opening Remarks
4:45-5:00PM – Break for Refreshments
5:00-6:30PM – Panel Discussion
6:30-7:00PM – Wrap-Up & Networking
Host: Elliott Antman, MD, Director, B-BIC Skills Development Center
Opening Remarks: Nancy Briefs, MBA, CEO, InfoBionic, Inc.
Panel Moderator: Vinit Nijhawan, President, Massachusetts Association of Technology Transfer Offices; Lecturer in Entrepreneurship at Boston University Questrom School of Business
Panelists:
Richard Anders, JD, Managing Director & Co-Founder, Mass Medical Angels (MA2)
Kevin Bitterman, PhD, Partner, Polaris Partners
Christine Brennan, PhD, Principal, Novartis Venture Fund
Nancy Briefs, MBA, CEO, InfoBionic, Inc.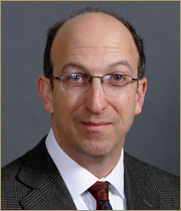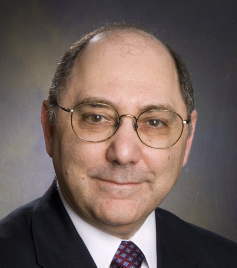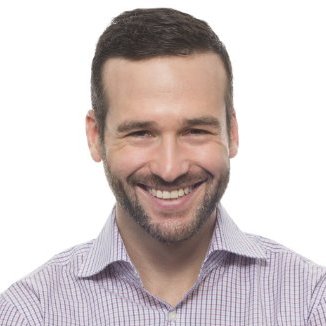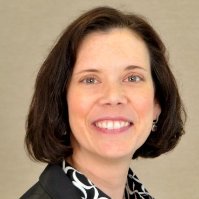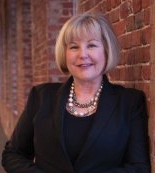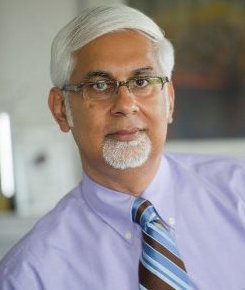 Speaker Bios: (Pictured above, in alphabetical order from left to right, top to bottom)
Richard Anders, JD  

Richard Anders is an investor and long-time entrepreneur. He currently serves as managing director of Rubin/Anders Scientific, which places scientists as consultants in patent projects. He has invested in two dozen early-stage startups. Richard is a trustee of the Boston Museum of Science and the Forsyth Institute, and an overseer at the Brigham & Women's Hospital and the Gardner Museum. Richard founded and currently runs MA Medical Angels (MA2), one of the country's leading angel groups focused exclusively on life sciences. He has founded the angel group Launchpad, the nationally renowned Science on Screen event at the Coolidge Corner Cinema and was a founding trustee of the Massachusetts Interactive Media Council. He served for many years as a member of the Dana Farber Cancer Center Institutional Review Board. He is a board observer at Avaxia Biologics and Siamab. Richard teaches medical device entrepreneurship at the Harvard/MIT HST program. He is a graduate Summa Cum Laude in Mathematics from Harvard and holds a J.D. from Harvard Law School.
Dr. Elliott Antman is Director of the B-BIC Skills Development Center, Professor of Medicine and Associate Dean for Clinical/Translational Research at Harvard Medical School and a senior physician in the Cardiovascular Division of the Brigham and Women's Hospital in Boston, MA. As Senior Investigator in the Thrombolysis in Myocardial Infarction (TIMI) Study Group, his ongoing research studies help refine diagnostic and therapeutic modalities in routine clinical use today, including cardiac specific troponins and novel antithrombotic agents. Dr. Antman is the Immediate Past President of the American Heart Association.
Kevin Bitterman is a Partner at Polaris Partners. He joined Polaris in 2004 and focuses on investments in healthcare. Prior to joining Polaris, Kevin completed his Ph.D. in genetics at Harvard Medical School. Kevin is a cofounder of Genocea Biosciences (NASDAQ: GNCA) and Sirtris Pharmaceuticals (NASDAQ:SIRT)(GSK), and was the founding CEO of Editas Medicine and Visterra. He currently represents Polaris as a Director of Editas Medicine, InSeal Medical, Genocea Biosciences, Kala Pharmaceuticals, Neuronetics, Inc., Visterra Inc., Taris Biomedical, and Vets First Choice. Additionally, Kevin serves on the Scientific Advisory Board of the Massachusetts Life Sciences Center (MLSC) and on the Board of Directors of the New England Venture Capital Association (NEVCA).
Christine Brennan, PhD  

Dr. Christine Brennan is a Principal at the Novartis Venture Fund (NVF) in Cambridge, MA, USA. Prior to joining NVF, she was Chief Business Officer at Vitae Pharmaceuticals. Previously, she was Executive Director and Head of Strategy & Operations in Strategic Alliances with Novartis Institutes of Biomedical Research. Prior to this, she held positions in biotechnology and mid-size pharma companies in business development and marketing at EnVivo Pharmaceuticals, Biovail Corp. and Cogent Neurosciences and was a Director at the venture capital company Fidelity Biosciences Group. She received her PhD in neuroscience from Dartmouth Medical School and completed a postdoctoral fellowship in developmental neurobiology at the National Institutes of Health.
Nancy Briefs is an experienced medical technology entrepreneur with over 30 years in the industry. She is currently CEO of Infobionic, Inc., an emerging mHealth company. She has held management positions at five prior med-tech startups, four of which resulted in a liquidity event. She was awarded the Ernst & Young New England Entrepreneur of the Year Award for Emerging Companies in 2003, the NH Biotech Council "Spirit Award" in 2009 and the "Leadership & Inspiration Award" from Women Entrepreneurs in Science and Technology in 2010. Nancy currently serves on the Boards of CardiAQ Valve Technologies and InfoBionic, and was formerly on the Boards of MDMA (Medical Device and Manufacturers Association) and Apama Medical. An entrepreneur inventor, Nancy is listed on seven issued and two pending US patents. Nancy has an MBA in Marketing and Finance from Golden Gate University and a BA and BSB from Emporia University.
Vinit Nijhawan has over 30 years experience building five startups: as CEO of three, all five were acquired. Vinit is President of the Massachusetts Association of Technology Transfer Offices. Recently, Vinit was Managing Director, Office of Technology Development at Boston University. Previously, he was Venture Partner at Key Venture Partners and over two years sourced over 200 deals and made one investment which was acquired for $430M. Vinit is an advisor and board member to several technology startups and was a Mass High Tech All-Star in 2005. He is a Board Member of the National Academy of Inventors and Mass Ventures, an early-stage, quasi-public Massachusetts venture capital firm, co-founder of EdTech Accelerator/Incubator LearnLaunch, and on the Advisory Board of Walker Innovation (OTC QB: PPRO). He has participated in over 240 panel discussions and paper presentations. He teaches MBA courses on Entrepreneurship at BU Questrom School of Business. Vinit earned a BASc in electrical engineering from the University of Waterloo in Ontario, Canada.
Directions for Getting to the Venue:
Entrance to the Forsyth Institute is located at 1 Athenaeum Street, Cambridge, MA 02142. Upon entering the building lobby, take a right and check in at the security desk, then make your way to the elevator and up to the 17th Floor. You will be directed to the seminar room from there. Additional information on getting to the venue can be found online here.
When & Where

The Forsyth Institute
245 First Street
17th Floor
Cambridge, MA 02142


Thursday, November 12, 2015 from 4:00 PM to 7:00 PM (EST)
Add to my calendar
Organizer
THE SKILLS DEVELOPMENT CENTER
The Skills Development Center (SDC) provides commercialization cross-training for academic scientists. The SDC is a partnership between Boston Biomedical Innovation Center (B-BIC) and Harvard Catalyst | The Harvard Clinical and Translational Science Center. 
The Different Flavors of Fundraising Panel