The Difference Between Normal Social Conflict and True Bullying, and How To...
Description
This seminar will change your view of peer aggression and appropriate response and will educate parents, teachers, counselors, and students on how to manage social conflict, bullying, and cyberbullying. You will learn how to know if a student is experiencing normal social conflict versus the more damaging victimization of actual bullying. Drawing from the latest research, Carrie will offer specific, practical tips on how to effectively manage bullying. This seminar includes follow-up lesson plans, worksheets, bullying surveys, copies of slides, and additional resources. You will walk away with ideas you can begin using right away.
This event is free and includes 1.5 free CEUs for social workers, professional counselors, marriage and family therapists, psychologists, and nurses. Check in will be from 6:30-7:00 PM. Advance registration is requested.
Training Topics Include:
Quick, easy criteria to determine if a situation is resolvable normal social conflict or more harmful bullying.

If it's normal social conflict, how to provide strategies for students to resolve their problems in a healthy manner without adults "fixing it"




If it's bullying, how to provide strategies for effective responses that don't inadvertently "blame the victim"

Teaching students how to ask for specific help instead of just saying, "they are being mean to me"

Teaching the difference between necessary and unnecessary reports of problematic behaviors

Providing non-punitive ways to respond to the aggressor

Teaching bystanders a ladder of strategies for acting as witnesses and allies who can support the target
About the Presenter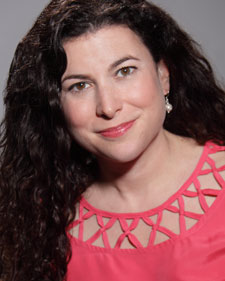 Carrie Goldman is the award-winning author of Bullied: What Every Parent, Teacher, and Kid Needs to Know About Ending the Cycle of Fear (Harper Collins, August 2012). Bullied has received a National Parenting Publication Award and a Mom's Choice Award, both at the gold medal level, for excellence in educational skills and tools. Carrie Goldman and actress Chase Masterson created the Pop Culture Hero Coalition to bring together top bullying prevention groups and celebrities to teach students how to act as heroes against bullying in their everyday lives.

Carrie has written for The New York Times, CNN, Psychology Today, Huffington Post, Brain Child Magazine, Adoption.net, Babble, Alternet, and more. She has made appearances on NPR, BBC, MSNBC, CNN Headline News, Fox, HLN, HuffPost Live, and Mondays with Marlo, along with countless other media outlets. She travels around the country giving keynote addresses and running workshops for companies, universities, schools, and community groups about issues such as relational aggression and social conflict; emotional intelligence; digital citizenship; restorative justice; the sexualization of girls and women; and the cultural effects of gender-based marketing.

Carrie received her B.S. from Northwestern University and her MBA from the Kellogg School of Management. She lives in Illinois with her husband and three daughters.