Description
Join CRASHers for a soundcheck party ($10)  before The Dhol Foundation concert (tickets to the concert are $20 in advance, BUY HERE) at the Sinclair in Harvard Square. Small bites are on us, cash bar. If you are a CRASHer member your admission is FREE (email: info@worldmusic.org for your tickets). If you're not a current member, please buy your soundcheck party tickets here.
PLEASE NOTE: Soundcheck party attendees MUST have both a ticket to the party, and to the concert. 
Who: Everyone. Just buy a $10 ticket to the party on eventbrite and buy tickets to the The Dhol Foundation concert here. 
What: Soundcheck party before the show with free small bites, cash bar.
When: September 25th: Soundcheck party: 5:30pm - 7:00pm; Concert: 8pm - 11ish
Where: The Sinclair, 52 Church St., Harvard Square, Cambridge
Anyone with a ticket to The Dhol Foundation is welcome to purchase tickets to the soundcheck party. Please note, CRASHers members with World Music/CRASHarts get free admission to the party. If you are interested in becoming a member and receiving this benefit in addition to other World Music/CRASHarts benefits, visit us here.  
This is an unique and fun opportunity to watch the band soundcheck and enjoy free asian inspired tasty small bites. Let us help you warm up for what will be an awesome show! If you had the opportunity to catch The Dhol Foundation at CRASHfest 2016-- you know how awesome they are! If you didn't catch them at CRASHfest, this is a concert not to be missed!  
Want to learn more about The Dhol Foundation? Click here!
Watch them here >> https://www.youtube.com/watch?v=rwJWermcMcM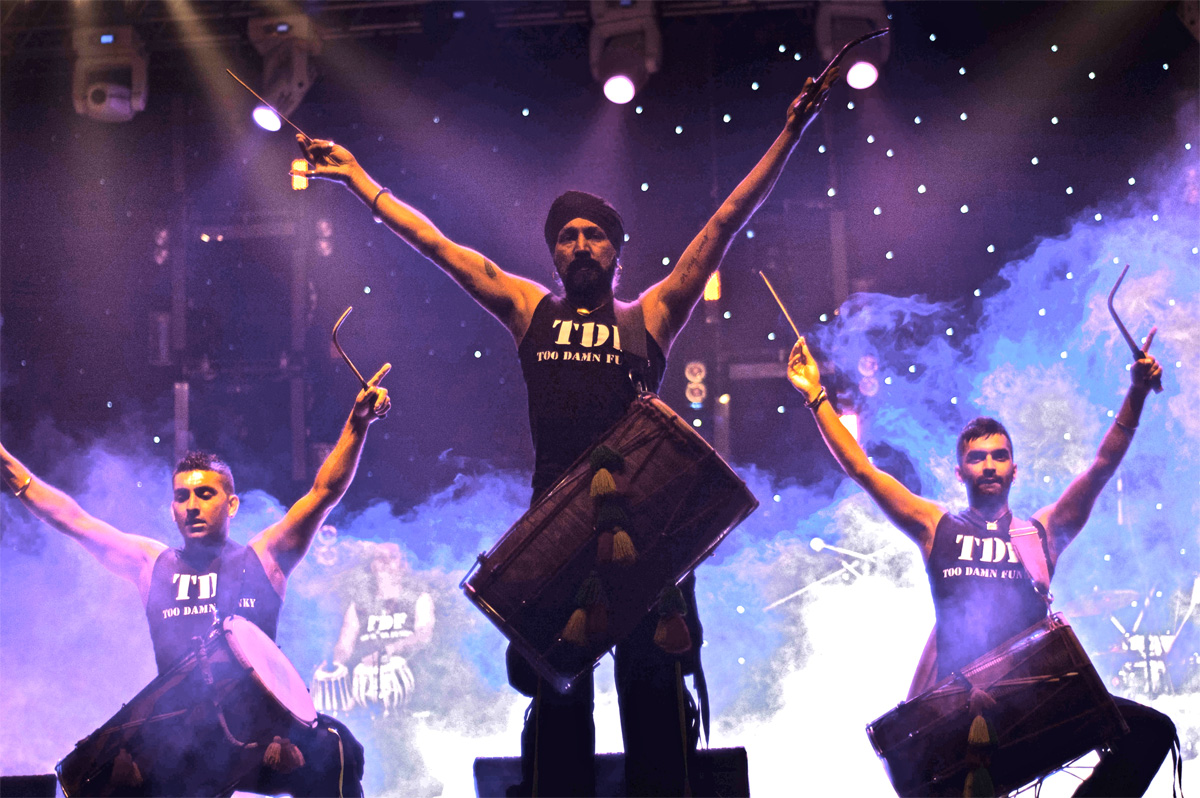 The Dhol foundation delivers an irresistible wall of sound, blending red-hot bhangra beats with global rhythms and contemporary dance music.  With a battery of Punjabi dhol drums, bass, drums, guitar, and dholak, The Dhol Foundation returns after making some serious noise as a headliner at CRASHfest this past winter.