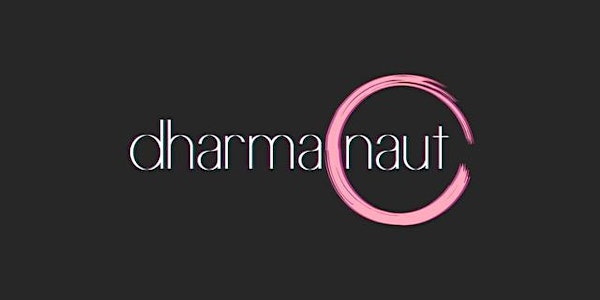 The Dharmanaut Circle - November Meeting
A meditation and conversation space for Buddhist psychonauts, experimental yogis, and mutant visionaries, hosted by Erik Davis
Refund Policy
Contact the organizer to request a refund.
Eventbrite's fee is nonrefundable.
About this event
"Dharma gates are boundless, I vow to enter them."
The Dharmanaut Circle is a monthly online gathering devoted to awakening in dizzying times. Previously known as the San Francisco Psychedelic Sangha, the Circle is a safe and supportive place to explore and discuss experimental and heart-felt approaches to meditation, sensory awareness, psychedelics, art, and other visionary states of consciousness. Each Circle begins with a talk and guided meditation from Erik Davis, and concludes with a healthy group conversation (which we will not record).
What is a Dharmanaut?
The word "dharma" has many meanings. It can describe both the highest spiritual teachings and the concrete things of the world. It can refer to cosmic order, or to best practice, or to your unique path through life. Dharmanauts explore all these realms in a spirit of experiment, play, and razor-sharp discrimination. Like psychonauts, they surf the edges of experience for fun as well as insight and healing.
Erik Davis is an author, teacher, lecturer and sometimes podcaster known for his significant work on alternative spirituality, psychedelics, technology, and popular media culture. You can explore his work on techgnosis.com and sign up for his Substack newsletter Burning Shore at burningshore.com.
Tickets are by donation, suggested amount $33.
Art by Gregory Korn