About this Event
THE DETROIT COBRAS
Crawling out from the weed-choked lots of the once proud town, The Detroit Cobras whip out ass-shaking anthems to good times, wild times, and the high and lows of L-U-V-E; you best believe it and you best not mess with it. Singer Rachel Nagy and guitarist Mary Ramirez are the bad girls by the exit doors at the school dance, all leather and heels, sneaking smokes and passing the flask. They have no time for dewy-eyed love songs or girl group decorum; theyll take care of business themselves with a bat of the eye or an elbow to the kidney. Rachels warm as the bourbon under the seat of your car voice can boom to the back pews (Did we say "pews?" We meant "barstools") and Marys riffs let you know that love and good times can be found in the tilt of a hip or at the end of a fist.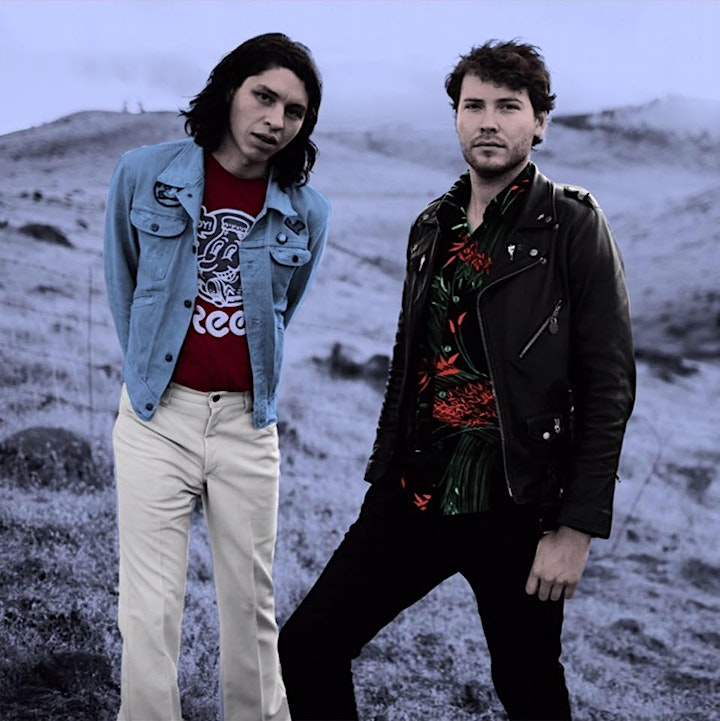 ACID TONGUE
ACID TONGUE is an American-bred garage band heavily influenced by AM-radio soul, folk and psychedelic rock. The band is composed of songwriter GUY KELTNER, and drummer/designer IAN CUNNINGHAM—perverted in their youth by adolescent exposure to mind-altering substances and strange, spiritually-driven parenting techniques.
When we last left our heroes, the boys of Acid Tongue were wandering the United States & Europe spreading their psychedelic, lovestruck gospel. The band has come a long way since the release of their debut album, BABIES, back in the Fall of 2017.
They've toured extensively throughout the United States, Canada, Europe, & Mexico; completely butchered the French language at their recent sold-out show in Paris; kicked off the first annual Hipnosis Psych Festival in Mexico City (attending not one but two Lucha Libre fights); founded their own DIY indie label, FREAKOUT RECORDS, and organized/booked a music festival: Seattle's annual FREAKOUT FESTIVAL.
HAVE FUN WITH THE TONGUE.
Performers
Date and Time
Location
Refund Policy