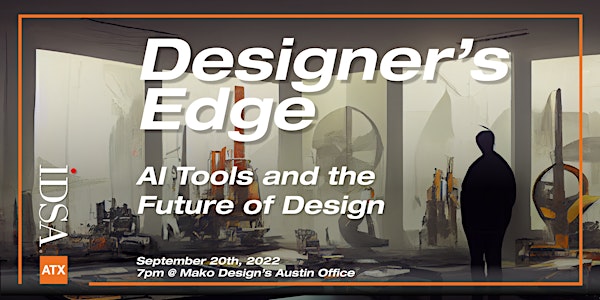 The Designers Edge
The first of its kind event, "The Designers Edge", discussing AI tools and the future of design
When and where
Location
Mako Design ATX office 5120 Burnet Road Austin, TX 78756
About this event
Many of you will have now seen in the design news how text-prompted AI-generated imagery is making the rounds, giving designers potentially a new tool in idea-generation.  This has the potential to provide new seeds of inspiration but also comes with a new set of challenges and implications.
With all this new technology, and traditional methods alike, we invite you to join us for a discussion on how everybody uses all   the tools at their disposal to create the fantastic products out today! Dall-E 2, Midjourney, and Vizcom are a few of them, but there are also other new non-AI tools out there, that have the potential to give you....the Designers Edge!
The event will be held at the new location of Mako Design, a recently renovated mid-century modern office situated at the center of the iconic Burnet Road.  Come join us on September 20th at 7pm for this new event at: 5120 Burnet Rd Building 2, Austin, TX 78756.