Description
The Derry Lecture
Celebrating the ideas and values of interdisciplinary approaches, The Derry Lecture complements the University of Guelph's innovative First Year Seminar program by presenting a speaker who embodies an holistic view of the issues and challenges of our time.
Engaging. Inspiring. Insightful. Personal. Transformational.
Generously sponsored by The Douglas and Margaret Derry Foundation.
This year's speaker is Janet Bannister: National Triathlete, Kijiji Founder, Tech Innovator, Venture Capital Partner and Inspiring Leader.
Join us for a conversation with an outstanding Canadian.
Janet Bannister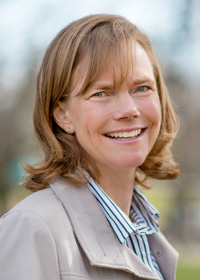 Janet Bannister is passionate about individual potential, new ideas, and the power of entrepreneurship.
Having worked with some of the most recognized international companies (eBay, Proctor & Gamble, McKinsey & Co.), she has a global perspective on how initiative and inspiration come together to create new opportunities.
Excelling in fields and arenas typically dominated by men, Janet understands the challenges of the contemporary world. Her story and her perspectives will inform and motivate.
Currently Janet is a General Partner in Real Ventures, a venture capital firm that seeks out and supports leading edge ideas. Maybe one of your ideas?
Limited Seating
This is a limited seating event. Secure your ticket as soon as possible. Please bring your ticket (print or on your phone) to the event to ensure we have a seat reserved for you.
Organizer of The Derry Lecture: a Conversation with Janet Bannister, Tech Leader