The Del Mar Races in a V.I.P. Skyroom (The Offspring Concert)
Description
You are cordially invited to enjoy an exciting day of live Thoroughbred racing Saturday, November 25th, at beautiful Del Mar! That means you can watch & wager on some of the most exciting horse racing in the country, all from the comfort of a tastefully appointed Skyroom. Located on the penthouse level, all guests will enjoy light appetizers in a climate-controlled interior with glass windowed walls that offer a beautiful, panoramic view of the entire racetrack. A private balcony, betting clerk, television monitors, and premium cash bar access are among the many amenities. And don't forget, after the last race, The Offspring* concert is FREE with your racetrack admission!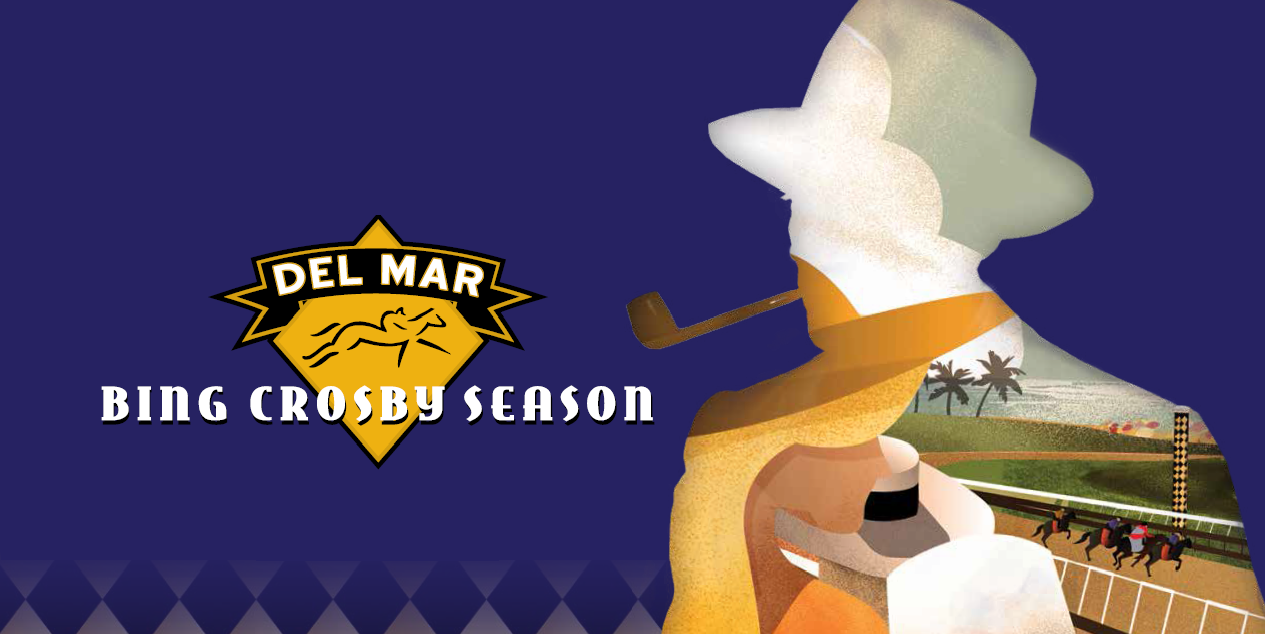 Tickets Include:
Gate Admission
Skyroom Access

Light

Appetizers (Time to be determined, est. @ 12:30-2:30 P.M.)
Official Racing Program
Free Concert by The Offspring (After the Last Race at the Seaside Stage**).
Important (please read carefully):
TICKETS: You must bring a valid photo I.D. and your Eventbright ticket to the Group Sales Will Call Window #3, located at the Clubhouse Gate, to exchange for your Skyroom ticket.
CONCERT: **You must enter the admission gate before the last race starts or a $20 concert admission fee will apply. All concerts are 18 & up. *Band line-up/event subject to change.
More Package Details:
Gates Open at 11:00 A.M., First Race at 12:30 P.M., Last Race est. at 4:30 P.M.
Beverages are an additional cost.
Vehicle Parking fees apply – Cash only; $10 General "Self" Parking or $20 Valet Parking.
Complimentary double-decker bus service from the Solana Beach train station.

All sales are final; no refunds or exchanges for any reason.
F.A.Q.
Q: Is there a dress code for the Skyroom?
A: No, there is no dress code to access the Skyroom.
Q: What time do I need to arrive for the concert?
A: In order to use your admission to access the concert, you must enter through the admission gate BEFORE the last race of the day. The last race is estimated @ 4:30pm. It is highly recommended that you enter through the admission gates prior to 4:00pm so that the $20 concert admission fee will not apply.
Q: What time does the concert start & how long will it last?
A: The concert is estimated to start between 5:00-5:30pm. Concerts typically last approximately 90 minutes (sometimes longer, sometimes shorter). All concerts are 18 & up. *Band line-up/event is subject to change.
Q: Is there an age requirement for the Skyroom? or the Concert?
A: All ages are welcome into the Skyroom (w/ a ticket purchase). The concerts are strictly for adults 18 years old & up. NO age exceptions will be made under any circumstances.

QUESTIONS?
Please contact the The Del Mar Thoroughbred Club's Group Sales office at (858) 792-4234, Wednesdays-Sundays from 9:00am – 5:00pm. We are closed Mondays & Tuesdays.