About this Event
Larimer Lounge Presents:
The Dead & The Daylily
with Turvy Organ, Avifauna, Tiffany Christopher
Thursday, Feb 14, 2019
Doors: 7:00 PM
Show: 8:00 PM
21 and over
$10 - $12
Larimer Lounge
2721 Larimer St.
Denver, CO
All sales are final. Review your order carefully, there are no refunds for any reason. No tickets are mailed to you, your name will be on the will call list night of show. Night of show (1) bring a valid government issued ID and (2) be able to show ticket confirmation at the door.
_____________________________________________________________________________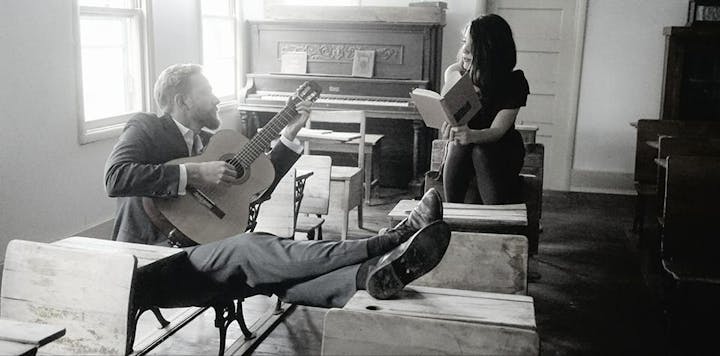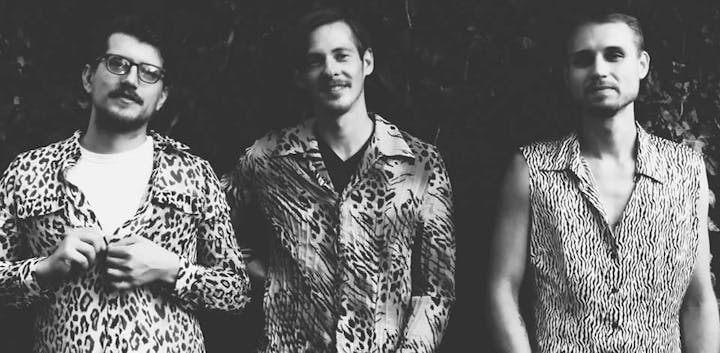 Turvy Organ's self-recorded 2016 debut, "The Soft Light," was a rich introduction to the band's influences: energetic, fist-pumping mid-2000s indie rock like Wolf Parade, Bright Eyes, and Modest Mouse. There's a nostalgia in their formula, but it feels fresh thanks to frontman Ilya Litoshik, who delivers his straightforward lyrics with disarming passion and earnestness. It's also helped along by the neurotic, dynamic arrangements and squelchy leads, adding up to a sound tailor-made for a long, winding drive through the desert.
Litoshik founded Turvy Organ in Austin, Texas in 2012. After touring the U.S. as a solo singer-songwriter, Litoshik moved to Denver, where he met Paul Simmons and Anthony Duran, who now form the band's propulsive rhythm section.
After weathering several lineup changes, the band has carefully honed their sound and gigged at a torrid pace, opening up for rising indie upstarts like Rolling Blackouts Coastal Fever, Gringo Star, and Iska Dhaaf. Their work ethic and magnetic songs have won them a core following in the Front Range area, with 303 Magazine and Westword naming them one of the best alternative bands in Denver.
The band's sophomore album, recorded at Goldson Studios, is tentatively set for release in late 2018.
"Colorado based Turvy Organ's debut The Soft Light is that perfectly special secret you keep close. The five-piece has released several EPs since 2010, each of which steadily teases what their sound has evolved to today: a broken folk and psychedelic indie-synth stumble through a multitude of wavelengths from far corners; unresolved, unconcerned, and catchy as all hell."
-Control-Alt-Delight
"Turvy Organ is the secret great band more people should know about because its orchestral pop songs are dark, moody, expansive and thought-provoking." - Tom Murphy, QUEEN CITY SOUNDS AND ART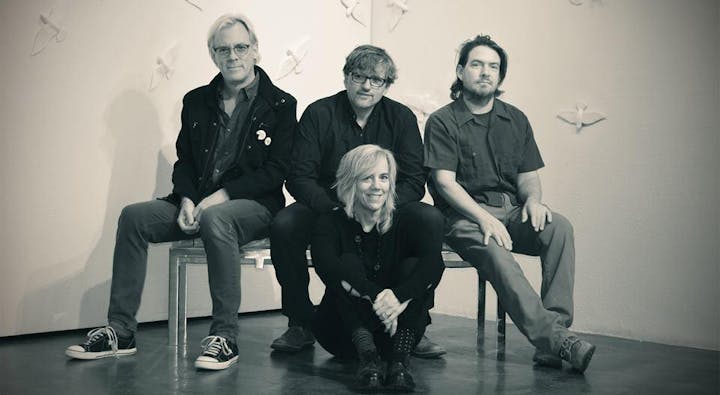 Meagen Svendsen swims creative seas like a natural…and as the lead singer/songwriter of Avifauna, she brings listeners closer to their essential animal core.
- Westword Magazine
An insanely deep, and often dark and honest love letter to Mother Earth, Avifauna's The Gyre is a dreampop narrative of intense emotion and a topical call to action for the future of our planet.
- Marquee Magazine
Avifauna is a husband-wife band out of Denver, Colorado. Rooted in an Electro-Folk blend of atmospherics and hypnotic rhythms and harmonies, their sound is centered around singer-songwriter Meagen Svendsen's "angelic vocals" and brute lyrical narratives. (Marquee Magazine).
Reminiscent of the British electropop bands of the '90's, the members of Avifauna paint lush tones over theatrical landscapes, comprised of electronic keys swelling over funky linear drum beats and colorful guitar lines.
The songs on their debut album "The Gyre" (2017) are inspired by the two years Svendsen and husband Robert Treta (drummer) spent building a house on the edge of the ocean and jungle on the Pacific coast of Mexico, and by Svendsen's passion for nature and the environment.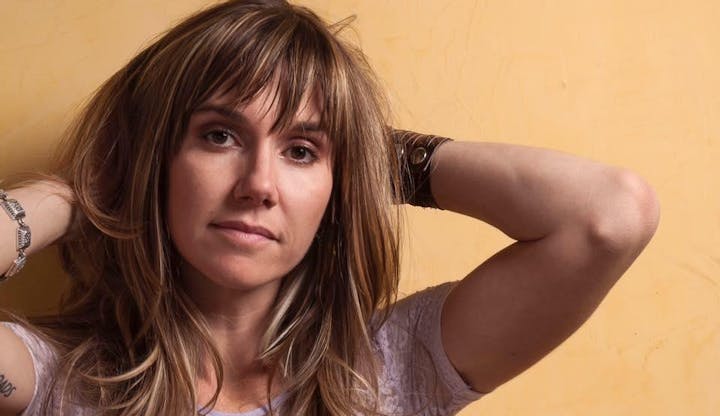 Tiffany Christopher is a singer/songwriter/guitar rocker! She has a unique sound that pulls from many different genres of music. Her songwriting is both soothing and invigorating while the groove is rhythmic and strong. Her energy is captivating and her voice is undeniably stellar.
With vocal influences as varied as Ella to Ani it is no wonder Christopher's fans sport dreads just as often as button downs and ties. Moms come to dance with their daughters to the unique mixture of rock, pop and blues that Tiffany throws at you. With vivid imagery, smoldering sexuality, and impressive instrumental chops Christopher's music will lull you into her arms then turn around and rock you.
Aside from her wide-range vocals, one of the first things you notice when watching Tiffany perform is her expert ability on the guitar. Not many female songwriters sing beautiful songs while playing incredible guitar (acoustic or electric). She also plays ukulele, drums, bass, and keys, which come and go throughout her show. Tiffany has great rhythm and is an accomplished performer who holds nothing back. When the dynamic is strong, everything she does on stage pushes the audience to the edge of their seats.
You can tell Tiffany is an experienced performer by the way she interacts with the crowd, and it is easy to see she is doing what she loves. She makes you feel like you are part of the show with her storytelling, off-the-cuff interaction, and her ability to stay loose even in an intimate setting. The emotion pours out of her from one song to the next, and you feel like you have really experienced something when you leave.
Tiffany grew up on a horse ranch close to the Mississippi River in Galena, IL. Her father and brother played old country songs around the house while she was young, which she claims was the biggest inspiration for her to begin playing music. She played drums in the high school band, sang in choir, and was writing songs on the guitar at a very young age. Tiffany went to college at the School for Music Vocations in Creston, IA and upon graduation moved south to Springfield, MO. She formed a band and began touring nationally after independently releasing her first album, Alpha. Since then, she has released two more albums and recently put out her first music video featuring her new single, Salty Sweet. She has written over 100 songs.
Tiffany has been performing non-stop since she was sixteen, while managing every aspect of her own music career. She is a self-taught recording engineer/producer, and looks forward to expanding her career in the music industry.
"A stunning display of passion, talent, and creativity. Tiffany's stuff is so damn real it's hard to take your eyes and ears off of her. Very, very few can express the human condition as Tiffany can, and then leave a crowd feeling better for it. Don't take my word on it, take the word of the folks that matter: the audience. Accolade after accolade at every show come from twenty-something females to fifty-something males."
-Harold Wieties, of George's Majestic Lounge in Fayetteville, Arkansas
"One of the biggest motivations for me is seeing all types of people digging the music and the message. The whole reason I perform is to bring people together. " TC
"She can pick up a guitar and write a song, then
pour it on to a crowd with her trademark energy."
-Nathan Matney, 417 Magazine