About this Event
Power trio performing rock/punk/alternative music for fans of dynamics and intentional song-writing. Just a baby band, but they've toured with folks like Living Colour, Bush, Stone Sour, Halestorm, Seether and many other artists who have invited them out simply on merit of their meticulous craft, rabid fanbase and good vibes. They've dropped three original albums, "Rainbeau," "For Your Obliteration," and "The Dead Shall Dance," along with several EP's and 7″ vinyl releases, all self-funded and released."If you haven't checked out The Dead Deads, you need to! So good!" Scott Borchetta – Big Machine
"We saw The Dead Deads live in Nashville and I immediately had to get them on our tour. We love them. They've become one of my favorite bands." Lzzy Hale – Halestorm
"Honestly, I wish I could BE in The Dead Deads. That's how much I love what they do." Shaun Morgan – Seether
"I don't care where you live you must go see this band The Dead Deads. I felt like I walked into CBGB 1979 the way rock used to be! The Dead Deads are the real deal." Chuck Garric – Alice Cooper
"I recently saw The Dead Deads play live. I watched the entire set. I have not watched the entire set of a band in 20 years. I'm a true fan and look forward to following their successes." Tom Petersson – Cheap Trick
GET TICKETS TO SEE THE DEAD DEADS LIVE AT SONGBIRDS SOUTH!
We are a hard rock band originating and refined in Chattanooga, TN.
October 23, 2016 was the founding date of something far beyond anything we could have imagined. Beginning in high school, we were just a group of close friends getting together to jam out and play music for the love and enjoyment. In 2017, we were writing a great number of songs and had multiple friends and family members pushing us to take our jam sessions to the next level. That's when we made the decision that it was time to record our debut album. By May 2017, we had connected with Ethen Martin at Barefoot Music Productions. He began working on our first ep while at the same time working with us as musicians. By early 2018, we discovered our true sound as a band and our friendly jam sessions quickly turned into four brothers dedicated to writing, practicing, and playing music with a purpose. We combined a multitude of different genres of rock music, (from alternative to metal) with a heavy focus on some of our greatest influences, resulting into our sound making a strong and unique debut ep. In February 2019 we went to Andrew Preavett from Breaker 17 Studios to record our first full album and taking the helm for this project to achieve the next level of our music. Now in late Spring 2019 we are set to release our new studio album "A Hope For Tomorrow".
We are ready to make an impact into the hard rock community!
We Are SevenStones!
GET TICKETS TO SEE SEVENSTONES LIVE AT SONGBIRDS SOUTH!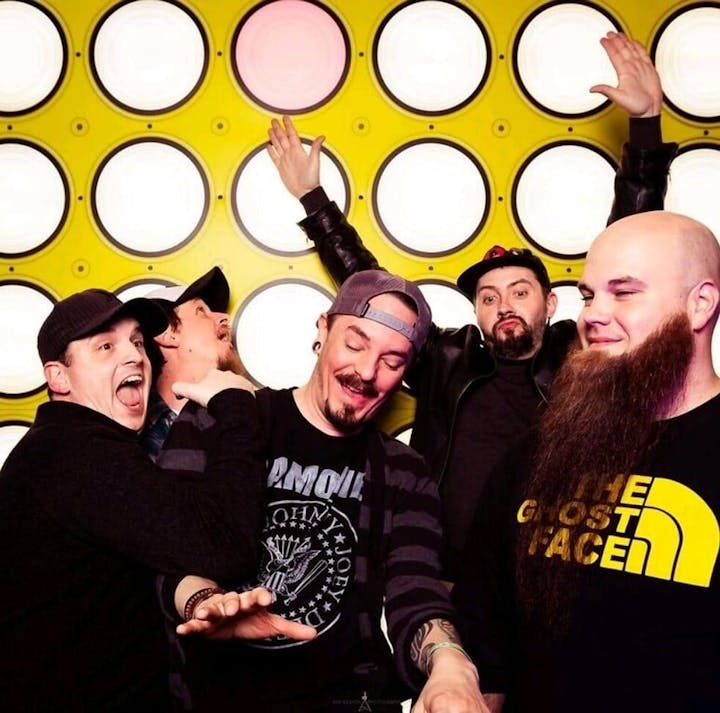 PLVNET is 6 guys that write, record, perform and produce their own brand of Alternative Rock. More than that it's an idea. The idea that we are ALL PLVNET and as we know, ideas are bulletproof.