An evening with Tamara Payne, co-writer of The Dead are Arising , celebration of Les Payne's work & Malcolm X's importance to Black America
About this Event
Join us on October 30th, for conversation with Tamara Payne moderated by Rochelle Riley. The book will be for sale on October 20th, 2020. The book tickets prior to that date will be shipped on that date. All other book tickets may be shipped after the release date.
About the Book:
Tamara Payne introduces the book confirming that The Dead Are Arising is a penetrating and riveting work that affirms the centrality of Malcolm X to the African American freedom struggle.
Pultizer Prize winner Payne (1941-2018) spent nearly 30 years researching and writing this monumental biography of human rights activist Malcolm X. Completed by his daughter and researcher, Payne's richly detailed account is based on hundreds of interviews with Malcolm X's family members, childhood friends, cell mates, allies and enemies to meticulously track his life's journey. The books result is an extraordinary and essential portrait of the man behind the icon.
About the Authors:
Les Payne (1941-2018) born in Tuscaloosa, Alabama, was a Pulitzer Prize -winning investigative journalists and a former editor of Newsday. A founder of of the National Association of Black Journalists, Payne also wrote an award-winning syndicated column.
Tamara Payne Les's daughter and primary researcher, who, following her father's death, heroically completed the biography. She lives in New York.
Rochelle Riley is currently the Director of Arts & Culture with the City of Detroit. She is a retired journalist from Detroit Free Press and author of "The Burden: African Americans and the Enduring impact of Slavery."
" We have here the most lyrical and complete biography of this uniquely brilliant American ever written"
David Blight, winner of the Pulitzer Prize in 2019 for book Fredrick Douglass: Prophet of Freedom.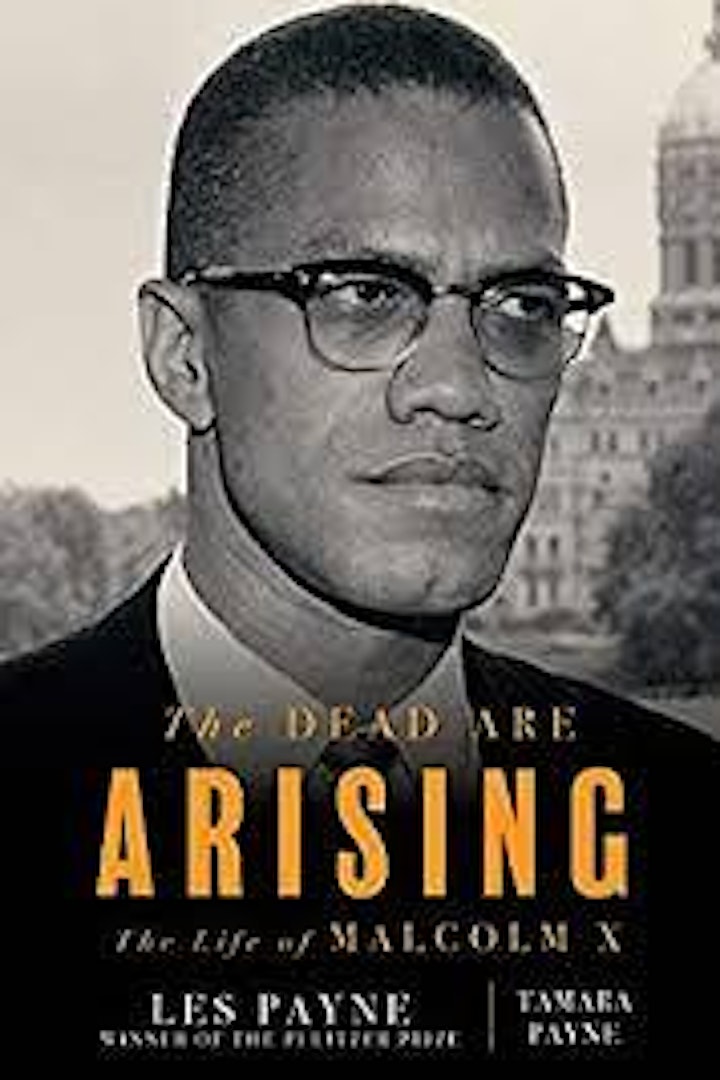 "Payne's storytelling weaves a epic tale of Malcolm's exuberant life, his tragic death, and Phoenix-like legacy. "
Farah Jasmine Griffin, author of Harlem Nocturne
Finalist for the National Book Awards 2020 for Non Fiction !!!!!!
Les Payne and Tamara Payne, The Dead Are Arising: The Life of Malcolm X
"The results of decades of research, The Dead Are Arising: The Life of Malcolm X by Les Payne and Tamara Payne is a fully realized portrait of Malcolm X. Pulitzer Prize winner Les Payne set out to interview anyone who had ever known Malcolm X, and after his death in 2018, his daughter and researcher Tamara Payne completed his work. "
nationalbook.org