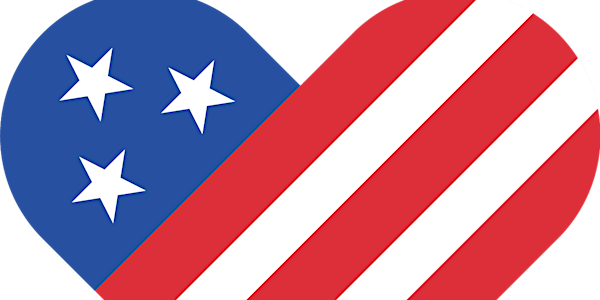 The Day After The Election
A Braver Angels national gathering to reflect on what is happening in the country and to consider how we want to move forward.
Refund Policy
Contact the organizer to request a refund.
Eventbrite's fee is nonrefundable.
About this event
Want to do something for yourself and your country after Election Day?
Join us as we take stock of what happened on election night and the day after, and what it means for us.
We'll hear from Braver Angels leaders on the moment we're in and how we might respond. Speakers will include the following:
*April Lawson, Director of Braver Angels Debates
*Monica Guzman, Journalist and Senior Media Adviser for Braver Angels
*David Blankenhorn, President of Braver Angels
We'll also hear from a panel of red/blue friends and colleagues, some of whom who will just have voted for President Trump, others for Vice President Biden. Braver Angels lead workshop designer Bill Doherty will moderate the conversation.
*Paul Norris (Red) and Leslie Lopato (Blue), co-chairs of Braver Angels San Francisco Alliance
*Steve Saltwick (Red) and Lynn Heady (Blue), co-directors of National Field Operations for Braver Angels
*Carlos Hernandez (Red) and Thomas Reeves, Jr. (Blue), co-chairs of the Braver Angels of Color Advisory Council
This is a free event brought to you by Braver Angels as part of our mission to depolarize America. Braver Angels is a 501(c)(3) non-profit. We invite you to consider a gift to Braver Angels; all donations are tax deductible. Your support will allow us to offer more activities with the ultimate goal of uniting America.