Description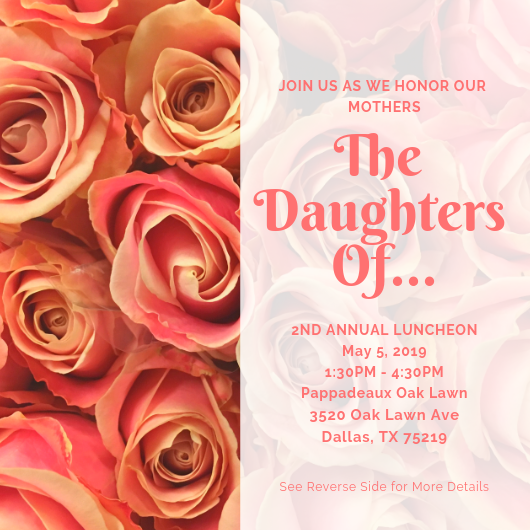 It's that time of year again, the month of May is upon us and we have carved out a special day to celebrate the angels in our lives, our beloved mothers. The Daughters Of... Annual Luncheon honors the legacy of our favorite ladies; it is a one of a kind celebration dedicated to mothers who are no longer with us and the women they have molded us to be!
As our mothers smile down, we aim to lift up their names and stories!
Join us for an afternoon of food and fellowship as we pay homage to the phenomenal women we will forever call "Mom."
This event takes place the weekend BEFORE Mother's Day on Sunday, May 5th at 1:30p.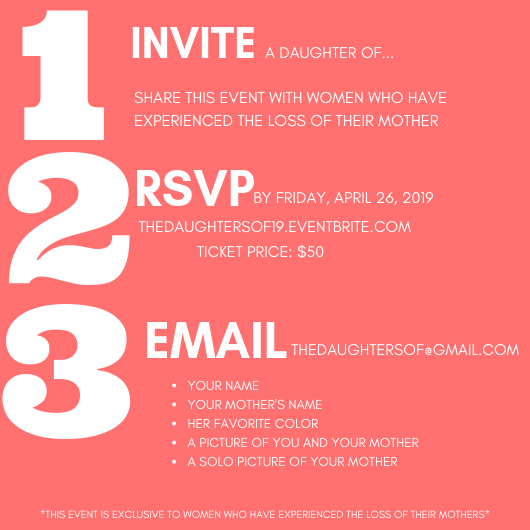 We can't wait to share this afternoon with you!
If you have not personally experienced this particular loss, but would like to sponsor a ticket or contribute toward the purchase for someone who has, please feel free to donate below as a "Friend of..."
Love and Gratitude,
The Daughters Of... Team