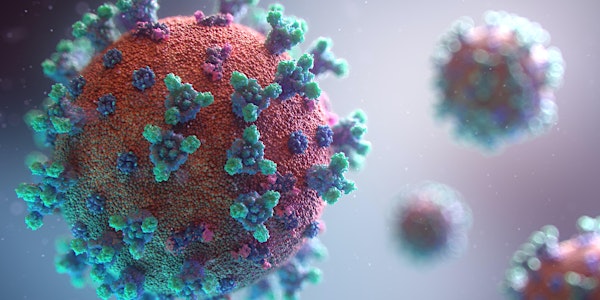 The #Data4COVID19 Review Webinar
This event will focus on lessons learned from COVID-19 for future data-driven crisis management.
About this event
The #Data4COVID19 Review: Assessing the Use of Non-Traditional Data During a Pandemic Crisis
A virtual event on December 2nd at 9:00am EST.
Confirmed speakers:
Dr. Ana Beduschi: Professor of Law and Personal Chair at the University of Exeter, United Kingdom
Dr. Chinwe Lucia Ochu: Director, Prevention Programmes & Knowledge Management and Head of Research at Nigeria Centre for Disease Control
Dr. Daniela Paolotti: Research Leader at ISI Foundation - Digital Epidemiology Laboratory and Data Science for Social Impact
Dr. Stefaan Verhulst: Co-Founder and Chief R&D at The GovLab
As the last two years of the COVID-19 pandemic demonstrate, pandemics pose major challenges on all levels–with cataclysmic effects on society.
Decision-makers from around the world have sought to mitigate the consequences of COVID-19 through the use of data, including data from non-traditional sources such as social media, wastewater, and credit card and telecommunications companies.
However, there has been little research into how non-traditional data initiatives were designed or what impacts they had on COVID-19 responses.
Over the last eight months, The GovLab, with the support of The Knight Foundation, has sought to fill this gap by conducting an in-depth study about how non-traditional data sources have been used during COVID-19.
This webinar will include a presentation by The GovLab's Stefaan Verhulst about how non-traditional health, mobility, economic, and sentiment data were used during COVID-19 and lessons learned from around the world.
The latter part of the session will be a panel discussion-including audience Q&A-exploring actions towards advancing the responsible use of non-traditional data during future crises.
After registering you will receive an email with details on how to join the webinar.
We hope to see you at the event! Learn more by visiting the #Data4COVID19 Review website or by reading the full report.
***
About The Governance Lab
The Governance Lab's mission is to improve people's lives by changing the way we govern. Our goal at The GovLab is to strengthen the ability of institutions — including but not limited to governments — and people to work more openly, collaboratively, effectively, and legitimately to make better decisions and solve public problems. We believe that increased availability and use of data, new ways to leverage the capacity, intelligence, and expertise of people in the problem-solving process, combined with new advances in technology and science, can transform governance. We approach each challenge and opportunity in an interdisciplinary, collaborative way, irrespective of the problem, sector, geography, and level of government. For more information, visit the thegovlab.org
About the John S. and James L. Knight Foundation
We are social investors who support democracy by funding free expression and journalism, arts and culture in community, research in areas of media and democracy, and in the success of American cities and towns where the Knight brothers once had newspapers. Learn more at kf.org and follow @knightfdn on social media.