Event Information
Location
SFU's Big Data Hub
Applied Science Building, Room 10900
8888 University Drive
Burnaby, BC V5A 1S6
Canada
Description
Data visionaries are the pioneers. They are on the leading-edge, discovering new ways to transform vast and complex data into stories, solutions, and knowledge that will shape and reshape our world. Join us this fall for a series of conversations with data visionaries from SFU and beyond as we explore and critically examine the possibilities and real world impact of data in our future.
---
Lies, Damned Lies and Software Analytics: Why Big Data Needs Thick Data
Professor in the Department of Computer Science, University of Victoria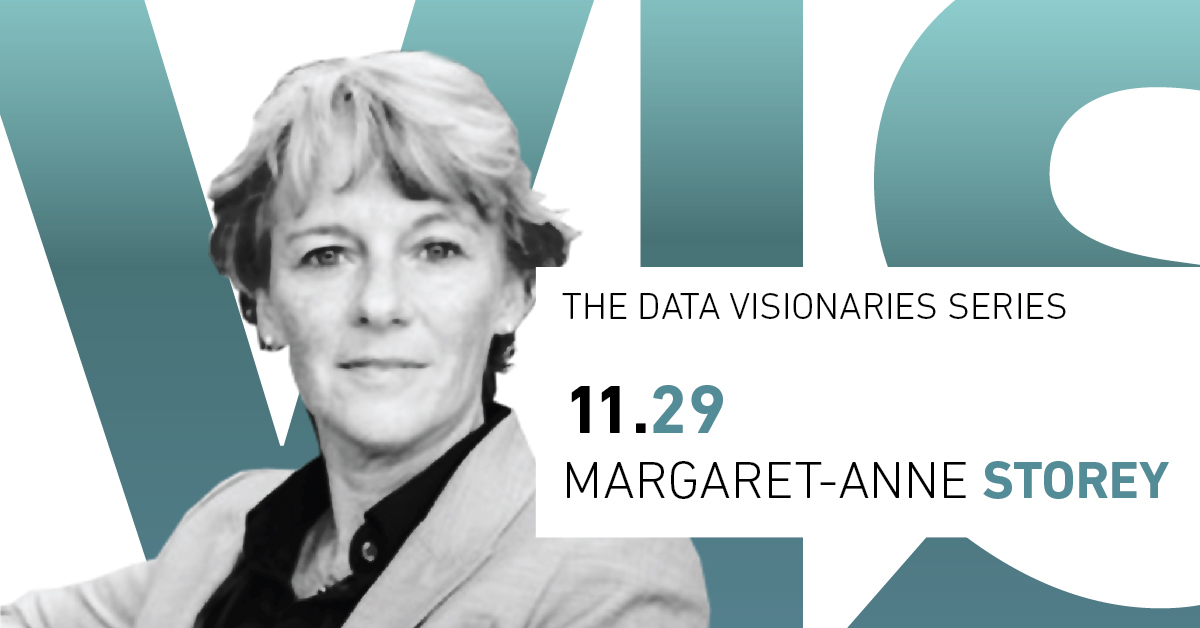 Margaret-Anne Storey is a Professor of Computer Science and the Director of the Software Engineering program at the University of Victoria. She holds a Canada Research Chair in Human and Social Aspects of Software Engineering and currently holds the Lise Meitner Guest Professorship at Lund University in Sweden.
Dr Storey's research goal is to understand how technology can help people explore, understand, and share complex information and knowledge. She evaluates and applies techniques from knowledge engineering, social software, and visual interface design to applications such as collaborative software development, program comprehension, biomedical ontology development, and learning in Web-based environments. Dr. Storey regularly collaborates with high tech companies to ensure real-world applicability to her solutions.
There will be a networking reception following the talk.
Date and Time
Location
SFU's Big Data Hub
Applied Science Building, Room 10900
8888 University Drive
Burnaby, BC V5A 1S6
Canada