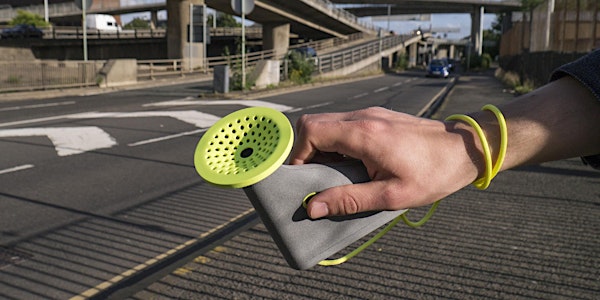 The Data Poets - Walks
Organised walks where we will gather creative materials of the places we visit.
When and where
Location
Outside The Whisky Bond 2 Dawson Road Glasgow G4 9SS United Kingdom
About this event
This event is an organised walk where we will gather creative materials of the places we visit, starting from the Canal, near the Whisky Bond. After the walks, these interpretations will be "shown" to a Data Poet which will give us its own interpretations of the places. You don't have to bring anything, just a curious mind.
How can we use creation and Play to take a fresh look at our cities?
What space is reserved for Play and poetry in our cities?
How could town planners implement Play as a creative practice in urban environments?
This event focuses on 3 intertwined themes:
- Play and its place in our relationship with our cities
- Participatory creation
- The use of artificial intelligence in creative processes.


To explore these themes, I designed "Data Poets". They are inspired by the ubiquitous sensors in our pockets (location, sound, images, etc.). The idea is that these sensors could experience and sense spaces in a subjective way.
The "Data Poets" can spark a creative conversation, contrasting or highlighting our perceptions of urban spaces.
The aim is to share the sensory experience of a place with a creative Artificial Intelligence housed inside the devices. These AI-poets will create unique poems from the experiences (images, sounds) with which the participants have "filled" them.
If cameras had a poetic soul, would we show them things differently? What would be our motivation for taking them for a gentle walk along our favourite path? If microphones had a musical ear, how would they sing? Would we make them listen to the roar of the highway or the happy chatter of the birds in the park?
The Project output will be an online discussion and presentation on the 17th of June, at 7pm. You can see the event here : The Data Poets : Output