About this Event
THE EVENT
Are you ready to live a more balanced and WHOLE life?
- The Dashboarding® Immersion awaits you! 
Gail Kreitzer will be holding SPACE for 25 driven and high performing women to experience a deep dive exploration of the Dashboarding® approach to mental organization and empowerment.
In a full day of mindful and creative immersion, you'll learn how to leverage transformative habits and strategies designed to streamline and integrate EVERYTHING that is competing for your limited time and attention. This includes your work, family, self, health, finances, goals and more!
This intimate and unique event will be held at the super cool En Masse in Historic Downtown Morristown, on the day of the Spring Equinox, one of the most balanced days of the year. (And no, it's not a coincidence!) 
Don't miss this one-of-a-kind opportunity to plant seeds for new beginnings.
Special Guests: Jessica Weaver, Wealth Advisor and Jennifer Bronsnick, of The Mindful Family.
RESERVE your seat today. EARLY BIRDS PRICING ENDS FEBRUARY 14, 2020
Gail Kreitzer, Coach & Speaker, DashboardingMinds.com
Continue scrolling for additional details.
THE DETAILS
Dashboarding® is a highly visual and intuitive way to leverage mental organization in order to feel less stressed, more connected to your priorities and truly confident in your ability to succeed.
Key Topics of The Dashboarding® Immersion include:
Taking the Weight Off of Your Mind.
Powering Up Your Executive Function.
Making Empowered Decisions & Choices.
Cultivating Efficiency and Productivity
Working Proactively Instead of Reactively.
Improving Your Time Management Skills.
Focusing Your Attention & Minimizing Distractions
Staying Tightly Connected to Your Priorities & Goals.
THE AGENDA
9:00am-9:30am, Registration & Networking
9:30am-10:00am, Opening Remarks & Introductions
10:15am-11:45am, Session 1
12:00pm-1:00pm, Catered Lunch & Activity
1:15pm-2:45pm, Session 2
3:00pm-4:45pm, Session 3
5:00pm-6:30pm, Gourmet Dinner w/ Champagne Toast
By the end of the The Dashboarding® Immersion, you will have learned a sequence of powerful strategies and habits designed to support the WHOLE you.
25 SEATS AVAILABLE - EARLY BIRDS PRCING ENDS FEBRUARY 14th. To pay by check, Venmo, or Zelle email Gail@DashboardingMinds.com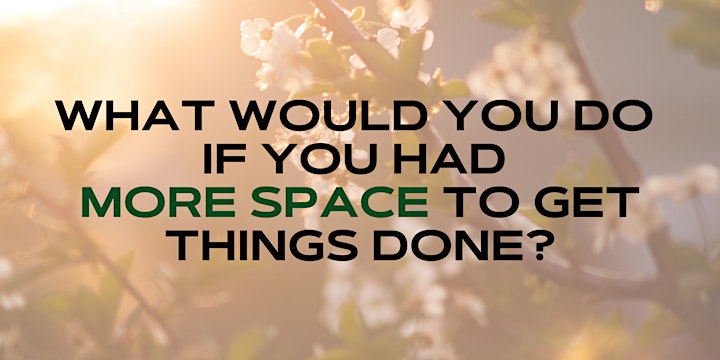 THE INVESTMENT
In addition to the interactive, practical and motivational training program, your registration includes:
Morning Coffee/Tea
Locally prepared healthy lunch
Gourmet vegetarian cuisine dinner catered by Chef, Melissa Clark of What Clark Cooked
My Dashboard® Planner training tools
Special Guests!
25 SEATS AVAILABLE - EARLY BIRDS PRICING ENDS FEBRUARY 14TH
To pay by check, Venmo, or Zelle instead, please email Gail@DashboardingMinds.com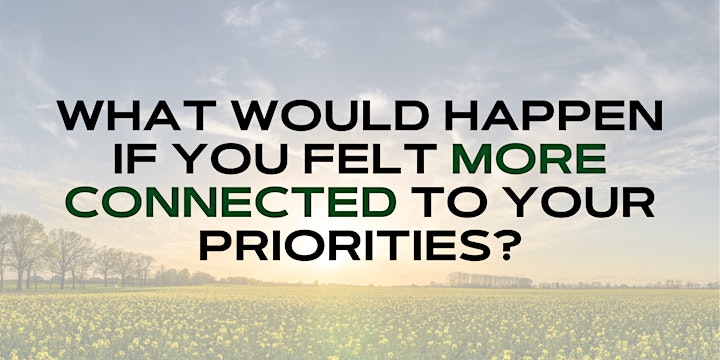 THE QUOTE
"To a mind that is still, the whole Universe surrenders."
- Lao Tzu