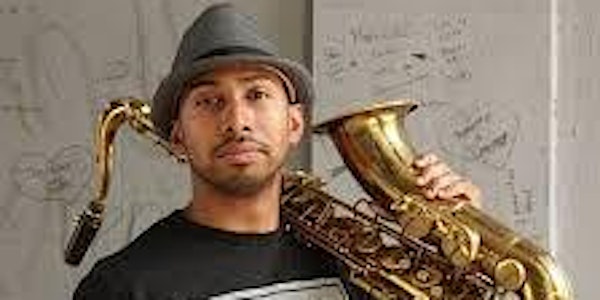 The Darryl Yokley Band: "10th Annual Jazz Under the Stars" Concert Series
Location
Englewood Public Library
31 Engle Street
Englewood, NJ 07631
The Darryl Yokley Band is the 2nd concert in our 10th annual "Jazz Under the Stars" Concert Series.
About this event
The Darryl Yokley Band will be in concert at the Englewood Public Library, on Thursday, June 30 at 7:30 p.m. on the library's front plaza. This will be the 2nd concert in the library's 10th annual Summer Jazz Concert Series - "Jazz Under the Stars". This acclaimed series takes place every Thursday evening at 7:30 from June 23 through August 25. The concert series is free and open to the public. No registration is needed, but library parking is very limited.
In case of inclement weather, the concerts will be held at St. Paul's Episcopal Church one block north at 113 Engle St.
Critically acclaimed saxophonist Darryl Yokley has been recognized as a very talented composer and arranger by The New York Times, Downbeat Magazine, and more for writing unforgettable tunes for his band Sound Reformation, which recently released their second album Pictures at an African Exhibition.
The lineup for the rest of the jazz series is as follows:
July 7--Richard Barrata: The 3B's + 2
July 14-- Bill Saxton
July 21-- Frank Noviello
July 28--Camille Thurman & Darrell Green
August 4—The Vince Ector Group
August 11--Mark Gross
August 18--Chris Beck
August 25--Sharp Radway
For further information, visit the Library's website at www.englewoodlibrary.org. The Englewood Library is located at 31 Engle St., Englewood, N.J.