Location
Mounds Theatre
1029 Hudson Road
Saint Paul, MN 55106
A live painting experience using the powerful image of "lynchings" as the tie that connects the then and the now.
About this event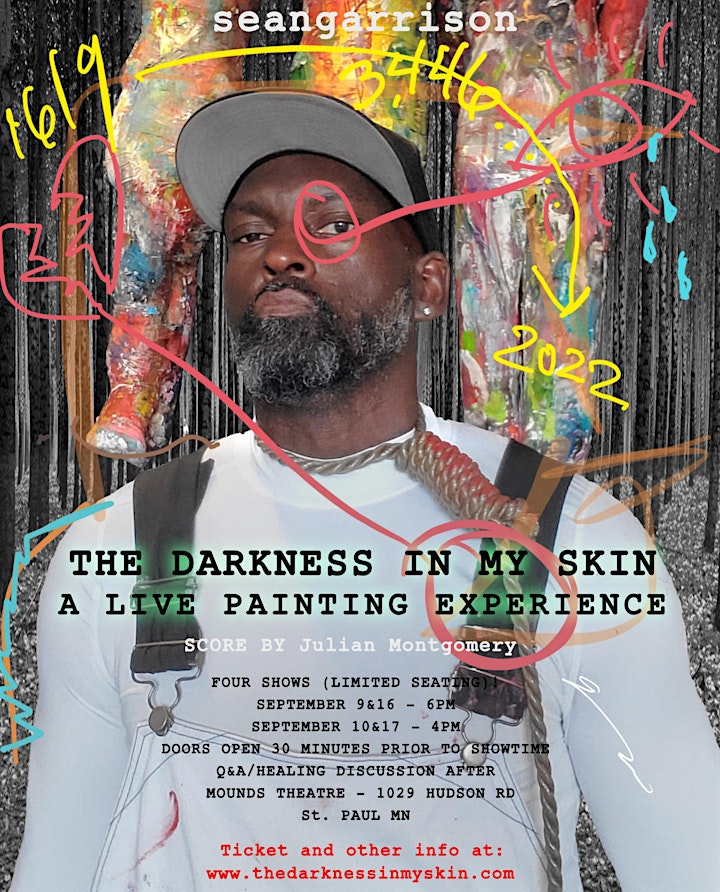 "The wound is the place where light enters you." Rumi
The Darkness In My Skin is a one and a half hour live painting experience where the artist, seangarrison, uses a mass lynching as the focal point of the performance. It aims to create a deeper, more honest conversation about the history of racism in america and its current effects on us all.
It "digs at its roots" by connecting the painful era of the "Strange Fruit" Billie Holiday sang about, to today, and its many manifestations. america will never be free until the truth of "how we got here" is talked about by those brave enough to place themselves in their wound and heal from the inside out.
A collective conversation to heal follows each show.
Are you brave enough to heal?
***Disclaimer. This show contains sensitive subject matter.***