THE DARK SIDE: Suspense & Horror Films - 2013 Art of Brooklyn Film Festival

Thursday, May 16, 2013 from 8:00 PM to 10:30 PM (EDT)
Event Details
The 2013 Art of Brooklyn Film Festival
presents
THE DARK SIDE
A night of horror and suspense
THE DARK (16 min, USA) Directed by Justin P. Lange
NYC PREMIERE
Mina is a young monster who stalks the roads of a quiet mountainside, hunting travelers as they attempt to pass through and killing them with her deadly black eyes. One morning, after she finishes killing and devouring one of her victims, she is startled to find, hiding in the trunk of the victim's car - Alex, a kidnapped and abused young boy whose eyes have been sewn shut. 

Finally faced with the choice of whether to kill or not, Mina decides to keep Alex alive and instead tries to find him some help. But soon Mina and Alex begin to form the kind of connection Mina has been yearning for her entire life. The closer they become and the more they begin to trust each other, the harder it becomes for Mina to let Alex go. 
THE DARK - trailer from Justin P. Lange on Vimeo.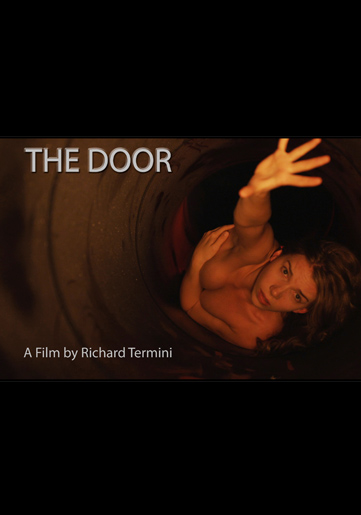 THE DOOR (13 min, Australia) Directed by Richard Termini
WORLD PREMIERE
Tom, a brooding, well-heeled young man, moves into an up-market new home where he is seduced by an enigma. There is a door he cannot open.
Tom begins to hear mysterious sounds and feels as if he is being called into action. Events cause him to question his own sense of reality as unexplainable images enter his dreams. Tom faces his fears and challenges what may not be real.
SHADES OF YELLOW (6 min. USA) Directed by Garette Henson
WORLD PREMIERE 
A young man who has inherits his mother's upper-west side apartment and becomes obsessive compulsive about maintaining the space just as she had it. Memories of his mother are at every turn as he journey's down a psychological spiral.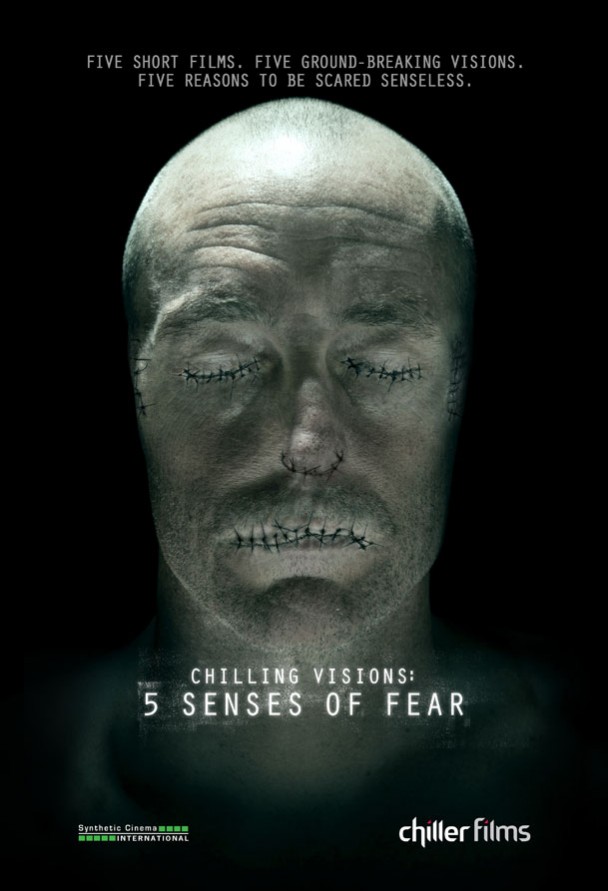 CHILLING VISIONS: 5 SENSES OF FEAR (USA) WORLD PREMIERE
Chiller TV is premiering its first-ever original anthology film at the Art of Brooklyn Film Festival!
For 5 Senses of Fear, Chiller teams with six up-and-coming filmmakers who will write and direct five short films based on the human senses:
SMELL – directed by Nick Everhart
Left by his wife and stuck in a dead end job, Seth Kyle's life defined undesirable, until a mysterious saleswoman shows up at his door offering him "a scent to die for." Armed with a new air of self-confidence and a never-ending barrage of attention, Seth quickly learns that the smell of success comes with a deadly price.
SIGHT – directed by Miko Hughes
Unsatisfied with his own version of reality, an optometrist develops a machine that can harness the visions of all his patients. In an attempt to show his favorite patient's abusive boyfriend the error of his way, the doctor injects a series of viciously brutal images into his mind, leading to a visceral bloodbath of reality and hallucinations.
TOUCH  - directed by Emily Hagins
After a car accident leaves him stranded in the middle of nowhere, a 12 year old blind boy stumbles into the stomping grounds of a sadistic serial killer. Using his memory and strong sense of touch, he must navigate through the unfamiliar territory as the killer quickly closes in.
TASTE – directed by Eric England
A street-smart hacker is brought in for a job interview with a mysterious corporation. He soon learns that the company is led by a man-eater with impeccable taste that doesn't take "no" for an answer.
HEARING – directed by Jesse Holland & Andy Mitton
While researching an urban legend about a song that's long been thought lost, a group of friends piece together all the existing recordings of it, bringing it back to life for the first time in decades. Before long, they discover the bone chilling truth of what happens to anyone that listens to it and why it was buried for so long.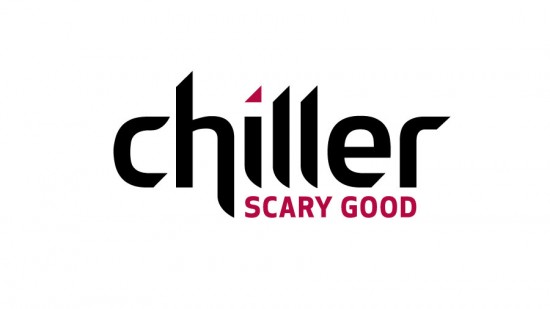 _____
_
When & Where

Tuohy Auditorium at St. Joseph's College
245 Clinton Ave
Brooklyn, NY 11205


Thursday, May 16, 2013 from 8:00 PM to 10:30 PM (EDT)
Add to my calendar
Organizer
"AN INDIE GEM THAT SHOWCASES THE BEST OF THE BOROUGH"
— INDUSTRY MAGAZINE
Founded in 2011, the Art of Brooklyn Film Festival (AoBFF) is the only independent, international festival to focus entirely on films and filmmakers that are Brooklyn-born, Brooklyn-based and Brooklyn-centric. We are as diverse, vital and international as the borough itself. And everyone is invited to our party. AoBFF produces Brooklyn On Demand, the only streaming platform dedicated to showcasing Brooklyn-centric indie film and media to a worldwide audience. BKOD features AoBFF alumni and much more — online and on Roku.
For full screening info including trailers and more go to aobff.org