The dark adapted eye: the challenges of taking crime books to the screen
Description
Fiona Eagger, Dee McLachlan and Vikki Petraitis talk to Senior Professor Sue Turnbull about staying true to the source as it is adapted to the medium of film or television. What strategies are involved? How do pictures, music, sound and colour combine to tell a complex story that was originally told only in words? What stays and what goes? And is there a role for the author?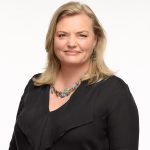 Fiona Eagger is CEO and Co-founder of Every Cloud Productions. She is an award-winning and highly experienced creative Producer and Executive Producer whose shows have travelled to a global audience. Her credits include producing The Society Murders, a true crime television adaptation based on the Hilary Bonney book about the infamous 2002 familicide murders and Development Producer on the first Underbelly, based on the book by John Silvester and Andrew Rule.
Fiona went on to co-create and produce three series of the international award-winning period drama Miss Fisher's Murder Mysteries, based on Kerry Greenwood's Phryne Fisher crime novels. She is also Co-creator and Executive Producer on Ms Fisher's MODern Murder Mysteries for the Seven Network; and Executive Producer and Producer on the highly-anticipated feature film Miss Fisher and the Crypt of Tears, set for theatrical release in February 2020.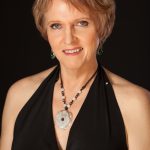 South-African born Dee McLachlan is a filmmaker, screenwriter, journalist and humanitarian who has made eight feature films, including the multi-award-winning sex-trafficking thriller The Jammed, plus episodes of Wentworth. She has extensive experience in screenwriting and adapting stories to screen. Most recently Dee has adapted Tara Moss's best-selling and critically acclaimed crime novels, featuring feminist heroine Makedde Vanderwall, for television. Writing with producer Veronica Sive, Dee has adapted the six novels – Fetish, Split, Covet, Hit, Siren and Assassin – into a series entitled Hit.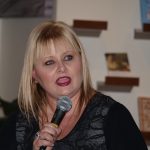 Vikki Petraitis has just celebrated 25 years of writing true crime with her book Inside the Law (Clan Destine Press, 2019). Her best-selling book, The Frankston Murders, was also re-released to commemorate this anniversary. Vikki is currently working on her PhD in Creative Writing and has almost finished her first crime novel. With the advent of the true crime podcast, Vikki has been a popular guest on episodes of Casefile and Australian True Crime. Several of her stories have been made into episodes of Sensing Murder, on which she was consulted and interviewed, and several episodes of Forensic Investigators, on which she wasn't.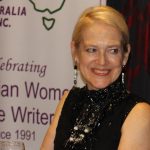 Sue Turnbull is Senior Professor of Communication and Media at the University of Wollongong and Discipline Leader for the Creative Industries. Her publications include The TV Crime Drama (Edinburgh University Press, 2014) which has just been translated into Italian, and European Television Crime Drama and Beyond, co-edited with Kim Toft Hansen and Steven Peacock (Palgrave Macmillan, 2018). Current Australian Research Council funded projects include 'Border Crossings: The transnational career of the TV crime drama'. This project took Sue to Denmark, where she joined international colleagues investigating 'What Makes Danish TV Series Travel', and to Iceland, where she has been researching the history of the Icelandic TV crime drama. Sue reviews crime fiction for the Sydney Morning Heraldand the Age, and is on the board of BAD: Sydney Crime Writers Festival. She is also an Ambassador for Sisters in Crime.
Annual General Meeting
This discussion will be followed by a brief Annual General Meeting at 9.45pm, which is open to all financial members. Nomination forms for positions of national convenors will be accepted on the night of 25 October 2019. National convenors are located in Melbourne and environs. It is up to other chapters to organise convenors.
Dinner upstairs from 6.30pm (bookings not necessary)
Men or 'brothers-in-law' welcome
Sun Bookshop stall:
Sister in Crime members receive a 10% discount
Additional information
Carmel Shute
0412 569 356
admin@sistersincrime.org.au
www.sistersincrime.org.au