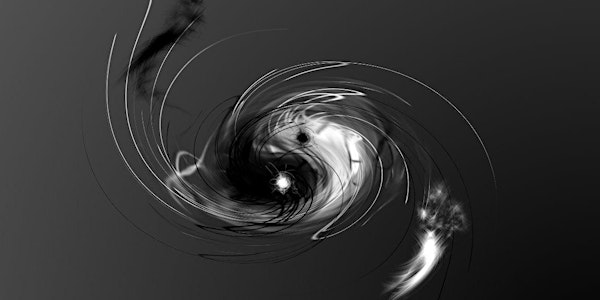 The Dance of the Yin Yang, Alchemy Spinning Workshop
When and where
Location
InterPlay 2273 Telegraph Avenue Oakland, CA 94612
Refund Policy
Contact the organizer to request a refund.
Description


This workshop is canceled.


About Alchemy Spinning™
Alchemy Spinning ™ is a powerful and yet accessible whirling practice at the intersection of mindfulness and movement.
Inspired on Sufi Dervishes and other whirling dances of the world, Alchemy Spinning™ makes the physical, psychological and spiritual benefits of whirling accessible to everybody.
The Dance of the Yin Yang
The Dance of the Yin Yang is an invitation to use the Alchemy Spinning platform to explore a dance between two basic principles of our universe and of our existence, the feminine and the masculine. On this journey we will use circle and spiral movements, the most organic and sacred movements of the universe
Our exploration of feminine movement will follow the water element, which makes up 70% of our bodies. We wiil release all tensions to explore water's ability to flow and be shapeless.
Our exploration of masculine movement will follow the Earth element, and its ability to contain and give shape to the shapeless.
During the workshop we will work on several exercises that combine dance, yoga, breathing and meditation in order to connect deeply with our own bodies, balance the flow of energy in our chakras along our spines, and root ourselves firmly in the Earth, while charging up our energy and opening our hearts. This is the key to avoid and manage dizziness.
After learning the basic whirling techniques, we will create and hold a safe space for the participants to whirl at will, but each person is encouraged to spin according to their own needs and feelings, entering and exiting the spinning space as they feel compelled to.
We will end up the workshop with an integration in order to connect deeply with our experience, ideas, insights, healing and creativity through art.
Open to everybody. No previous dance experience is necessary.
Date: December 3, 2016 1:15-5:15pm.
Venue: InterPlay, 2273 Telegraph, Oakland, CA, USA.
Cost: $55 Early Bird until November 20. $65 after November 20.
Contact: alchemyspinning@gmail.com
Website: AlchemySpinning.com
Policy cancellation
Cancellation requests made between 7 and 30 days prior to the start of the workshop will be charged a minimum of 50% of the original workshop fee.
No refunds will be available for cancellations within one week of the workshop. Please take this into account when you sign up for a workshop.