Description
Africa's 1st Afrobeats Dance Movie, The Dance Movie Project (TDMP), is the most anticipated dance movie of the year.
At 5:30pm promptly -- Dancers, Afrobeats lovers, artists, moviegoers, and entertainment fans, prepare for a terrific look at cutting edge Afrobeats dance styles percolating in cities across Africa, Europe and the Americas.

"TDMP gives dance fans and advocates of diabetes prevention, a motion picture experience they have never seen together before" ~ Alexander "Lexx" Ore, TDMP Writer & Executive Director
Guests will get a chance to:
* meet with the stars of the film and other VIP Guests like singer and songwriter, Banky W., CEO Dancers.

* enjoy complimentary refreshments at the movie premiere.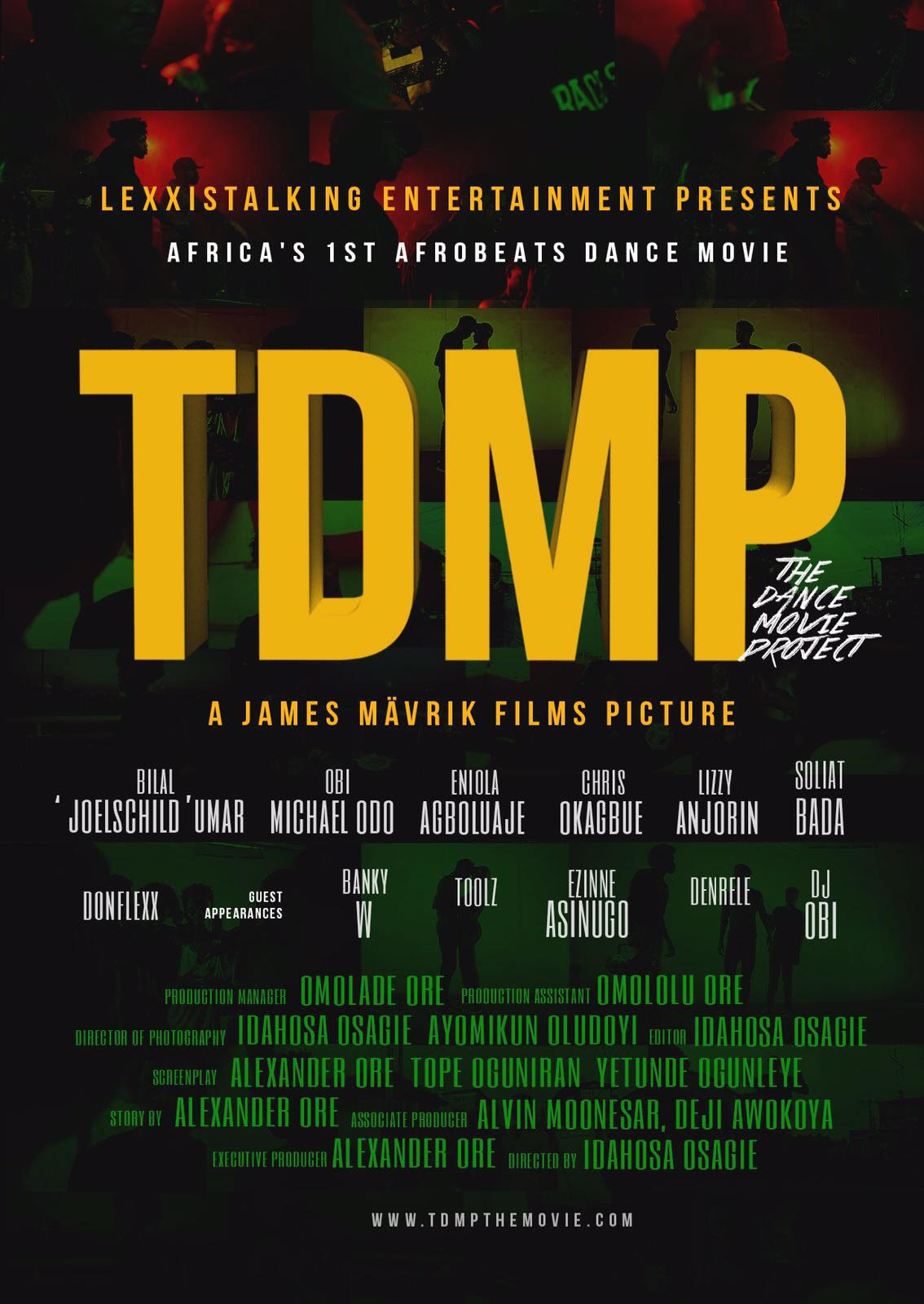 #####

About TDMP: In less than 90 minutes, The Dance Movie Project tells a compelling story about two brothers striving to nurture their love for dance, and save the life of their mother who suffers from Diabetes. TDMP is set in Lagos, Nigeria – the most popular city in the most populous country in Africa.
At the heart of the film is a tribute to the growing dance and music culture in Africa; TDMP also educates audiences around the globe about the dramatic prevalence of diabetes in Africa, a major silent killer disease. TDMP is inspired by real-life events and it is Africa's first Afrobeats dance film.
Learn more: tdmpthemovie.com