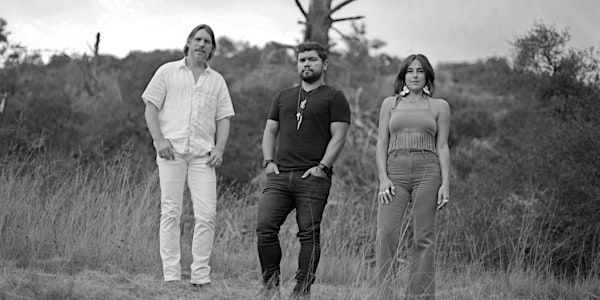 Location
Last Exit Live
717 S. Central Ave
Phoenix, AZ 85004
THE DALES at Last Exit Live (Doors at 7:30pm / Show at 8:00pm)
About this event
The Dales recall the vintage rock sounds of Laurel Canyon and the 1970's. The band is anchored by their 3-part harmonies and appreciation for classic songwriting.
Drew Lawrence, a multi-platinum songwriter, (Christina Perri – Jar of Hearts) teamed up with long time musical partner and guitarist Preston Pope to form The Dales. With the 2019 introduction of singer/songwriter Jacqueline Tozzi, The Dales found the missing piece in their creative harmony.
January 2020 The Dales released "Easy Times" an EP which is charting both at triple A and Americana radio. Media play soon followed with features on NPR's World Café and Acoustic Café as well as TV interviews on NBC and ABC.
"The title track "Easy Times" is a tremendous follow up from their year-old debut LP and has a late 70's and early 80's vibe that is both uplifting and Classic." American Songwriter Magazine
The band spent the winter of 2021/2022 recording their second full length album at Bear Creek Studio in Woodinville, WA with producer Jerry Streeter (Brandi Carlile). The first single "Glass Wall" will be sent to radio this summer and showcases the band's evolving sound with hints of soul and r&b.
Summer 2022 will see The Dales on the road again in support of the new album with a full electric, 5 piece, dance ready set!