Description
You have never experienced a live sporting event like The D10.
Since 2009, D10 athletes have raised more than $14 million for pediatric cancer research. The recently completed D10 NYC raised a record amount in 2019 while athletes on the field broke a number of all-time records. Now, it's Philly's turn. The D10 is moving to Philadelphia because the City of Brotherly Love is ready to show off its combined athletic prowess and philanthropic heart.
https://www.facebook.com/thed10philly/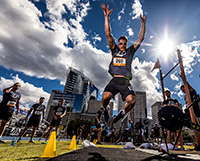 The gates open at 9 a.m.
The competition begins promptly at 10 sharp.
THIS IS A FAMILY EVENT -- BRING OUT THE KIDS FOR A CRAZY FUN DAY IN OUR KIDS ZONE!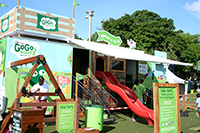 Whether it's elite competitors putting up numbers that would make NFL scouts salivate, siblings battling for family bragging rights, dedicated fundraisers digging deep to maximize their performance-based pledges, or an athlete in midlife earning the satisfaction of a new personal best, the passion on the field is as electrifying as it is undeniable.
Enjoy a live DJ, announcers, concession stands, and real-time contests that give fans the chance to reap The D10's rewards too.
Philly, you are amazing. Come out this beautiful summer day and show your city colors.
D10 Philly Athlete Registration still available: https://philly.thed10.com/