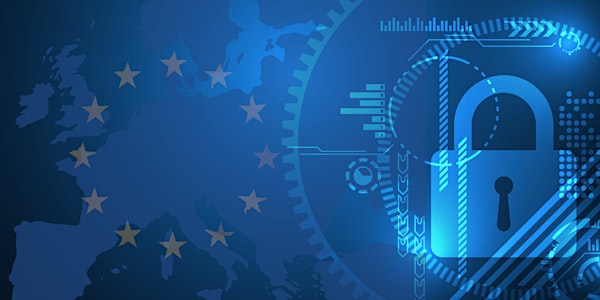 The Cybersecurity Act and the European Certification Scheme for Cloud
The breakfast will be dedicated to presenting the Cybersecurity Act and the European Cybersecurity Certification Scheme for Cloud Services
When and where
Location
ILNAS (Southlane Tower I - 5th floor) 1 avenue du Swing 4367 Belvaux Luxembourg
About this event
European regulation 2019/881 of the European Parliament and of the Council of 17 April 2019 on ENISA (the European Union Agency for Cybersecurity) and on information and communications technology (ICT) cybersecurity certification – commonly known as the Cybersecurity Act (CSA) – has been fully in force since June 28th, 2021. It aims to provide a framework for all EU states in terms of certification of ICT products, services and processes, so that a certification obtained in a given member state is recognized in the entire single market. To this end, ENISA (the European Union's agency for cybersecurity) is in charge of preparing and publishing certification schemes in priority areas, which market players can voluntarily comply with to add value to their products, services or processes on a European scale. One of the schemes currently under preparation focuses on Cloud Computing.
In this context, ILNAS (the National Cybersecurity Certification Authority (NCCA) in charge of supervisory tasks regarding the correct use of certification schemes) is pleased to invite you to a breakfast dedicated to the presentation of the CSA and the draft certification scheme EUCS (European Cybersecurity Certification Scheme for Cloud Services), on Thursday, October 6th, 2022, from 9:30 am to 11:30 am. After a brief welcome, the event will start with a presentation of ILNAS' Digital Trust Department. Next, will be presented the CSA regulation, followed by ILNAS' role as the "supervisory" NCCA, and finally the current status of the EUCS and its main features. The event will end with an open and friendly discussion to encourage experience sharing between participants.
>> AGENDA
Note : the breakfast will be organized in English.
09:30 – 09:45 Welcome of the participants
09:45 – 09:55 A word of welcome
Dr. Jean-Philippe HUMBERT - Deputy Director of ILNAS
09:55 – 10:05 ILNAS - Presentation of the Digital Trust Department
Mr. Alain WAHL – Head of department – Digital Trust Department of ILNAS
10:05 – 10:30 Presentation of the Cybersecurity Act & the role of ILNAS
Dr. Jean LANCRENON – Project officer – Digital Trust Department of ILNAS
10:30 – 10:50 Presentation of the European Cybersecurity Certification Scheme for Cloud Services (EUCS)
Mr. Jean-François GILLET – Project officer – Digital Trust Department of ILNAS
10:50 – 11:30 Questions & Answers
>> REGISTRATION
While participation is free-of-charge, the number of available seats is limited. Therefore, registration is mandatory. We invite you to confirm your presence by Tuesday, October 4th, 2022 at the latest. In case of cancellation or replacement by another participant, we kindly invite you to inform us by e-mail. Any cancellation not communicated less than 2 days prior to the event may result in administrative fees of up to 30,00 € per person.
Please note that the breakfast will be organized under the applicable government laws, rules and regulations related to the health situation.
>> ACCESS
ILNAS (5th floor)
Southlane Tower 1
1, avenue du Swing
L-4367 Belvaux
>> CONTACT
E-Mail: evenements@ilnas.etat.lu
Tél : (+352) 247 743 – 50
Fax : (+352) 247 943 – 50
The General Data Protection Regulation (GDPR), which protects the rights and the liberties of citizens with respect to the personal data processing, came into effect on May 25th, 2018. Your personal data is currently used to allow us to keep you informed about the news concerning the various activities of the ILNAS. If you wish to keep your subscription active, no action on your behalf is required. Would you like to be removed from our mailing list, you have at any time the possibility of cancelling your subscription, by contacting us via the address dpo@ilnas.etat.lu. In order for you to know how we handle your personal data, you can consult the general terms and conditions of use available on the portail qualité.
Participants are hereby informed that they are likely to appear on photographs taken at the event. These are intended to be published in ILNAS print and/or digital/social media. If you do not wish to be photographed, please alert the organizers.