Sales Have Ended
Registrations are closed
Thank you! See you at The Current!
Sales Have Ended
Registrations are closed
Thank you! See you at The Current!
Description
The Current is Smart Grid Cluster's collaborative monthly happy hour and networking series. Every month, we welcome entrepreneurs, corporate leaders, nonprofits, technologists, and investors to Coalition: Energy's downtown coworking space to network, discuss, and celebrate the buzzing energy innovation community in Chicago.
On May 4th, we are excited to co-host with the Illinois Science & Energy Innovation Foundation (ISEIF),
The Illinois Smart Meter Awareness, Research, & Technology (iSMART) Pilot Project

, the City of Chicago and the US Green Building Council Illinois Chapter (USGBC Illinois).



Thanks to ISEIF for sponsoring The Current!



The Illinois Science and Energy Innovation Foundation (ISEIF) was created to inform and engage Illinois consumers in the transformation to a digital electric grid. ISEIF accomplishes this through funding innovative education, outreach, and research projects in correspondence with smart meter deployment timelines.
The U.S. Green Building Council - Illinois (USGBC-Illinois) is a membership driven non-profit that strives to promote sustainable communities for all by advancing no-regrets carbon drawdown strategies. We believe that green buildings are key to strengthening our neighborhoods and improving the quality of life for everyone. Our Energy Efficiency Ambassadors are helping achieve these goals by sharing their energy efficiency expertise with their networks and communities through outreach and education events focused on energy saving programs and technologies that can help consumers manage and save energy in their own homes.
The Illinois Smart Meter Awareness, Research, & Technology (iSMART) Pilot Project is an innovative multi-partnership project that is working to identify the challenges and issues involved with incorporating smart meters and technologies in the traditionally underserved low-income communities. The intent of the iSMART Pilot Project is to create awareness of cost and consumption saving strategies through efficiency and time-of-use energy techniques for residents living in low-income public housing communities.
Project Goals:
Provide Smart Grid and energy efficiency education to low-income senior, disabled, and family residents and PHA staff to encourage energy-saving behavior change,

Evaluate the effectiveness of Smart Grid education by assessing the impact of behavioral change on energy consumption patterns,

Test peak-time rewards and messaging in PHA buildings where end-users pay (with assistance) for their energy consumption,

Reduce greenhouse gas emissions, energy consumption, and utility costs for a more sustainable future of low-income housing,

Install and test smart devices in low-income homes to encourage energy saving behaviors, and


Investigate how different energy saving messaging affects various resident demographics
Join us on May 4th at 5:30pm to learn more. Looking forward to seeing you there!
---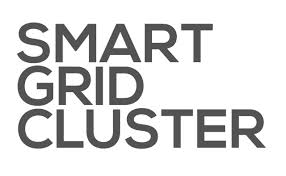 The Smart Grid Cluster offers technical and business support to smart grid start-ups and small businesses, continuously identifying and disseminating technical and product needs, and connecting innovators to market opportunities and capital in order to speed the path to commercialization.
Special thanks to our Platinum sponsors: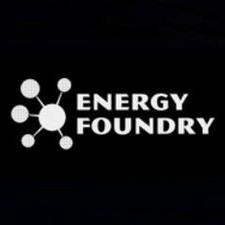 Energy Foundry is an early-stage impact venture fund. With the right combination of capital, strategic relationships, and technical resources, Energy Foundry delivers a new model for commercializing the next generation of grid and energy technology.

Coalition Energy is a coworking space for professionals in energy. Leveraging more than a decade of coworking experience, Coalition seeks to provide a venue for collaboration and productivity for small businesses.