Description
We are currently SOLD OUT of tickets but we are selling tickets at the door.
Event Details
Blockchain can impact and revolutionize health care in meaningful ways — reduce costs, improve service, minimize the bureaucracy between patients, doctors, hospitals, insurance companies, and other players in the ecosystem. To help you envision the future of the health care industry, we're putting together a panel of startup impactful leaders and experts to talk about the current health care landscape and how game changers are aiming to disrupt it.
Our panel moderator will be Brian Secemsky, a practicing internal medicine physician and medical director, and founder of Blockchain in Healthcare SF.
Please join us to for an engaging discussion with three visionary leaders: Come learn about the future and intersection of healthcare through the advancement of blockchain technologies. Together, they'll present their inspiring business, clinical, and technological vision.
---
Speakers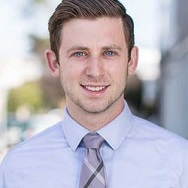 Brian J. Secemsky, MD [Moderator] Office Medical Director, One Medical Group
Associate Physician, UCSF
Founder and Organizer of Blockchain in Healthcare SF
Brian Secemsky, MD is an internal medicine physician and medical director practicing in San Francisco. He also serves as an associate physician at UCSF where he teaches resident physicians in underserved population settings. His interest in health care beyond clinical medicine is exploring the use of technology, education, and community in improving individual and population health and wellness. He is an avid enthusiast in blockchain technology and is the founder and organizer of Blockchain in Health Care SF.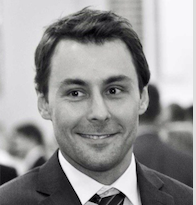 Michael Lapinski Ph.D - CTO of Decent, a health care startup using blockchain technology in bringing affordable healthcare insurance to all (http://www.decent.com)
Michael Lapinski PhD is the CTO of Decent (http://www.decent.com), a venture funded startup that recently secured $8MM with a mission to bring affordable healthcare to all. The role of the token in Decent is to align incentives in the healthcare industry and improve patient health. Blockchain is the vehicle for Decent to build a decentralized protocol for healthcare which puts members at the center of the ecosystem while removing waste and overhead. Mike has a Ph.D from the MIT Media Lab and 20 years experience architecting distributed systems and platforms, which include blockchain and cryptoeconomics.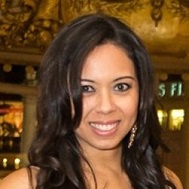 Marquesa Finch, MPH Founding Partner, P2
Health Ventures - Blockchain Health Lead, Silicon Valley Blockchain Society
Marquesa Finch is a Founding Partner at P2Health Ventures, a startup ecosystem and venture fund supporting entrepreneurs building public health tech solutions. Public health tech is any tech or tech enabled service that prevents the onset of disease or addresses the needs of medically vulnerable populations. She is also the Blockchain Health Lead for the Silicon Valley Blockchain Society where she works on their blockchain health initiatives and is an active thought leader in leveraging blockchain technology to improve equity and access.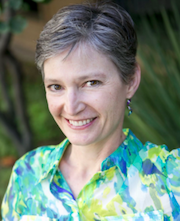 Lesley Stolz, Head Johnson & Johnson Innovation I JLABS California
Lesley Stolz, PhD, fosters Johnson & Johnson's external R&D engine and supports the innovation community by leading the Johnson & Johnson Innovation, JLABS business on the West Coast. She has 20 years of business and corporate development experience working for companies that have been both technology platform and therapeutics focused. Previously, she was Senior Director of Transactions negotiating partnering deals for Johnson & Johnson Innovation at the California Innovation Center. Prior to joining Johnson & Johnson Innovation, she held executive positions with BioTime, Inc., Sutro Biopharma, Inc., and Sunesis Pharmaceuticals where she was responsible for corporate strategy, fundraising and all aspects of partnering.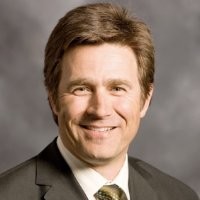 Stephan Bauer - Principal IT Architect, Kaiser Permanente
Stephan Bauer is a Principal IT Architect at Kaiser Permanente and the lead technology investigator for Blockchain and Decentralized Technologies. He has 30 years experience in developing, deploying, and operating highly distributed systems in the healthcare, technology, and financial services sectors. Stephan's first encounter with Bitcoin was in 2013 during a "Startup Engineering" MOOC class that required to code a Kickstarter app to raise funding in Bitcoin but the Silkroad arrest in the same year discouraged his further involvement. He got back into Blockchain in 2016 as early ideas of healthcare use cases emerged, and is fond of saying "after you have been bitten by the Blockchain bug, nothing else seems interesting anymore — with the exception of Quantum Compute, Machine Learning, Nanotechnology and 3D printing".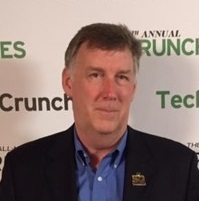 Mark Stoner - Business Development Director + Advisor, Applicature
Mark Stoner is a senior business development leader with US and international sales and marketing experience for firms including Accenture, PriceWaterhouseCoopers, and others. He is Business Development Director for Applicature, a boutique Blockchain development agency for Distributed Ledger Technology (DLT) and cryptocurrencies. Applicature enables Blockchain entrepreneurs to develop and commercialize their ideas via Initial Coin Offerings (ICO) services (engineering, financial, marketing, etc.) The 15 ICO's the company has developed have raised a combined $150+ million. Several of those are in the healthcare field.
For more information please sign up to be part of our Meetup Group.
Agenda
6:00 - 6:30 PM | Networking
6:30 - 7:30 PM | Program
7:30 - 8:00 PM | Q&A, Audience Participation
8:00 - 8:30 PM | Networking
We will open up the discussion to the audience, so please bring your questions for our panelists!
Registration Required.
By registering for this event, you agree that you may be contacted by RocketSpace for future events and announcements. Your details will never be shared with third parties. Attendees must be 21+.