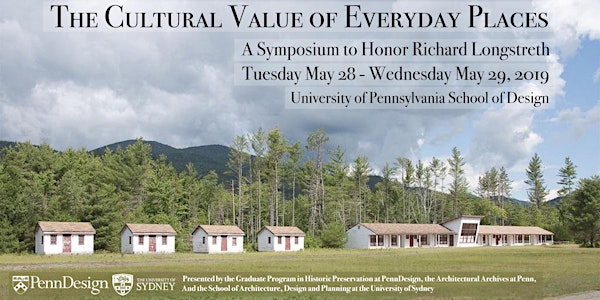 The Cultural Value of Everyday Places: A Symposium to Honor Longstreth
When and where
Location
University of Pennsylvania Weitzman School of Design 210 S. 34th Street Room: Meyerson, B1 Philadelphia, PA 19104
Description
A symposium in recognition of Richard Longstreth's contribution to scholarship on the American built environment.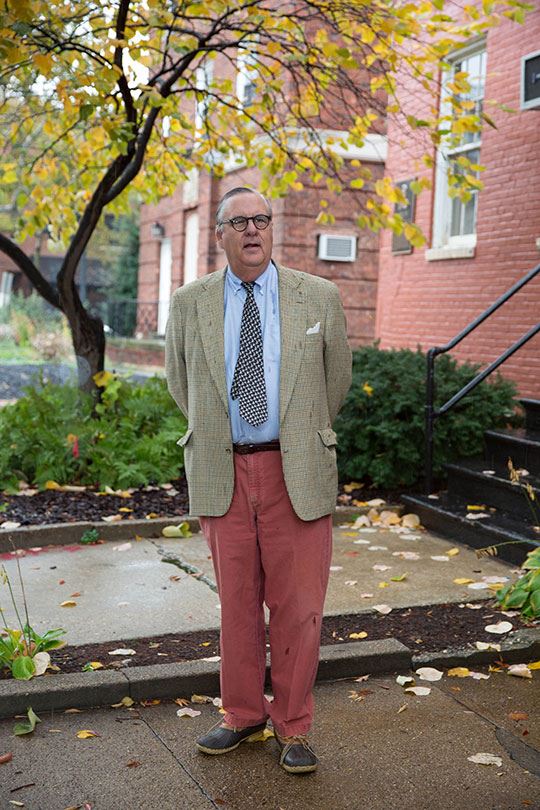 This symposium will take place ahead of the 2019 VAF Conference Landscapes of Succession in Philadelphia. It will involve contributions from a group of former students, colleagues, and collaborators whose work engages with, and has been inspired by, Richard Longstreth's scholarship, teaching and public advocacy. This includes people in academia as well as those in cultural resource management. The various panels at the symposium will focus on contemporary work by a range of scholars and researchers who have explicitly drawn on his lessons or otherwise engaged with the kinds of theoretical and methodological approaches that Longstreth has championed. Given the overwhelmingly historical focus of his work this symposium will naturally look to the past. But it will equally focus on what is being done about the past in the present and will grapple with future directions in how we understand the past and its legacy in the built environment.
---
The Cultural Value of Everyday Places
Penn Design & Penn Architectural Archives, University of Pennsylvania
28th & 29th May, 2019
Room: Meyerson, B1
---
Tuesday 28th May
Registration 11:30am-12pm

Session 1, 12pm- 2:30pm – Housing
Vyta Baselice, Operation Breakthrough: US Federal Housing and Architectural Logistics, 1969-1973
Matthew Lasner, FSA, Telesis, and the Politics of New Housing Types in the San Francisco Bay Area, 1935-1965
Katie Marages Schank, Open For Inspection: How the Atlanta Housing Authority Used Consumer Culture to Sell Public Housing
Zachary Violette, Taste, History, Style, Ornament: Some Problems and Approaches to the Analysis of Aesthetic Choice in Working-Class Housing
Respondent: Carla Yanni
Light Lunch Break 2:30pm
Session 2, 3pm- 4:15pm – Landscapes of Accumulation and Abandonment
Elihu Rubin, Ghost Town: Snapshots of a Cultural Landscape
Helen Tangires, Shelter for the Middleman: Food Wholesaling in the Twentieth-Century City
Respondent: Dell Upton
Session 3, 4:15pm – 5:30pm – The Digital Turn?
Lisa Davidson, Assessing the Buildings of the United States Series in 21st Century Architectural History Scholarship
Gabrielle Esperdy, Highway Historiography at the Crossroads: Richard Longstreth, Ed Ruscha and The Streets of Los Angeles
Respondent: Jeffrey Cohen
Keynote Lecture, 5:45pm
Alison K. Hoagland, Air Apparent: An Environmental History of the Washington, DC Rowhouse Plan
Reception, 6:45pm – 8:30pm Penn Architectural Archives
---
Wednesday 29th May
Registration 8:30am-9am

Session 4, 9am – 11am The Suburbs
Anna Andrzejewski, Looking beyond the Icons: The "Doctors Park" in American Suburbs
Gretchen Buggeln, What People Taught Me about their Church Buildings: An Architectural Historian's Experiments in Ethnography
Mary Corbin Sies and Isabelle Gournay, Baby Boom Modernism and the Quest for Community in D.C.'s Maryland Suburbs, 1947-1972
James A. Jacobs, The Stubborn Ambivalence about the Twentieth Century Suburban Vernacular
Respondent: Robert Bruegmann
Breakfast Break 11am
Session 5, 11:30am – 1:30pm Preservation
Daniel Bluestone and Aaron Wunsch, Preservation's Integrity Trap
Eve Errickson, Hearth Bias: Interpreting Impermanent Architecture
James Buckley, "I [Still] Can't See It; I [Still] Don't Understand It; and It [Still] Doesn't Look Old to Me": Taking the Longstrethian View of Historic Preservation's Future
Amber Stimpson, From Barbershops to Boarding Houses: African American Travel from 1936-1966, and the Cultural Relevance of Green Books' "Oasis Spaces" in North Carolina
Respondent: Catherine Bishir