Event Information
Location
San Diego Shambhala Center
6727 Flanders Dr #102
San Diego, CA 92121
Description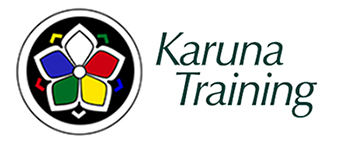 Our bodies and minds are hard-wired for compassion; and we can turn that compassion toward benefiting others and growing our heart potential through Karuna training. This evening is an introduction to Karuna training which utilizes contemplative methods in the development of compassion, and introduces participants to the fundamental tenets of contemplative psychology.
Karuna is the Sanskrit word meaning compassion, and Karuna Training is a compassion and meditation-based program that teaches how to work with intense emotions, improve communication, and genuinely connect with others. It is a journey of personal transformation where we train in keeping our hearts open in the face of difficulty.
Karuna Training is rooted in the Tibetan Buddhist Vajrayana view that challenging situations and emotions are gateways to intelligence and enlightenment. Founded in Germany in 1996 it is a two-year program that is currently running in six countries in Europe and in Berkeley, Seattle, Albuquerque, and Baltimore in North America. A new Karuna Training program is scheduled to begin in Los Angeles in November 2019. We are still accepting applications for our Baltimore training through July 15, 2019. Applications are also open for the Los Angeles training.
There are no prerequisites for this evening, and it is open and relevant to everyone. The program will include meditation, teachings and an experiential group exercise,that will provide take-aways in Karuna-based skills. This class also offers an experiential taste of the full Karuna Training program.
This stand-alone evening has no prerequisites, and all are welcome.
Price: Free
Melissa Moore, PhD, is a co-founder of Karuna Training and is currently the Executive Director of Karuna Training North America. Melissa's background is in community-based mental health, research, training care providers, and women's issues. She has a Ph.D. in Psychological Anthropology from California Institute of Integral Studies and a Masters in Contemplative Psychotherapy from Naropa University in Boulder, CO. Melissa has taught Buddhism and Contemplative Psychology worldwide for over 25 years.

Contact

For more information please email info@karunatraining.com
For more information about Karuna Training, visit our website at www.karunatraining.com
Date and Time
Location
San Diego Shambhala Center
6727 Flanders Dr #102
San Diego, CA 92121