Description
We are currently sold out and will not be selling tickets at the door. We are so sorry we cannot accommodate you - please email us (bitesbyrenny@rennyvonne.com) to be added to our listserv.
Come indulge in a food-tasting event for people who are obsessed with trying recipes that are atypical and uncommon. Come get a taste of dishes prepared by Renny Vonne of Bitesbyrenny and inspired by Nigerian traditional foods.
You will have the opportunity to taste everything from Nigerian traditional dishes, "small chops", and creative fusions. Check out our menu below: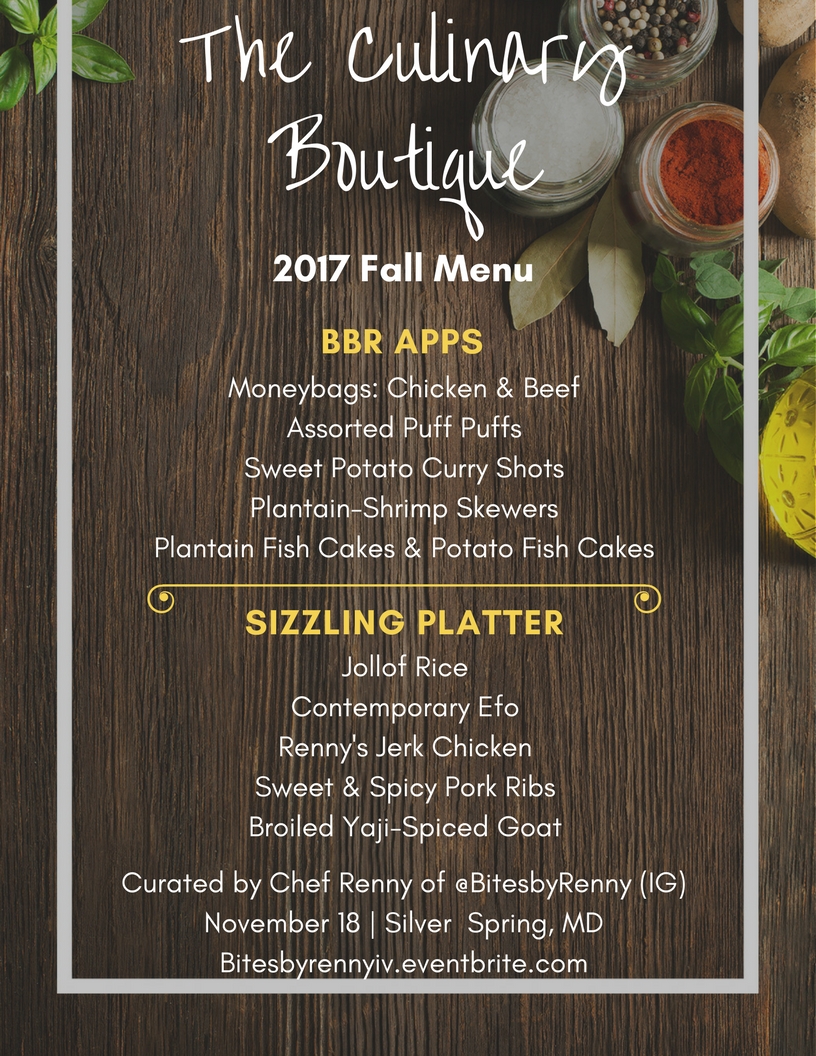 But wait.... this is MORE than a food-tasting. This event will feature activities such as "Plate-like-a-Chef" exercises, demonstrations from up-and-coming chefs in the area, and a cooking competition. There will be multiple chances to win wonderful prizes! Get a preview of our last event here.
We are also providing free drinks (adult beverages included) and an Afrobeats DJ.
All tickets guarantee unlimited access to ALL food items and VIP tickets grant access to take home servings of items you enjoyed tasting.
Please email bitesbyrenny@rennyvonne.com for inquiries.