The Cuba Caravan is Coming to MKE to challenge Trump's latest actions
About this Event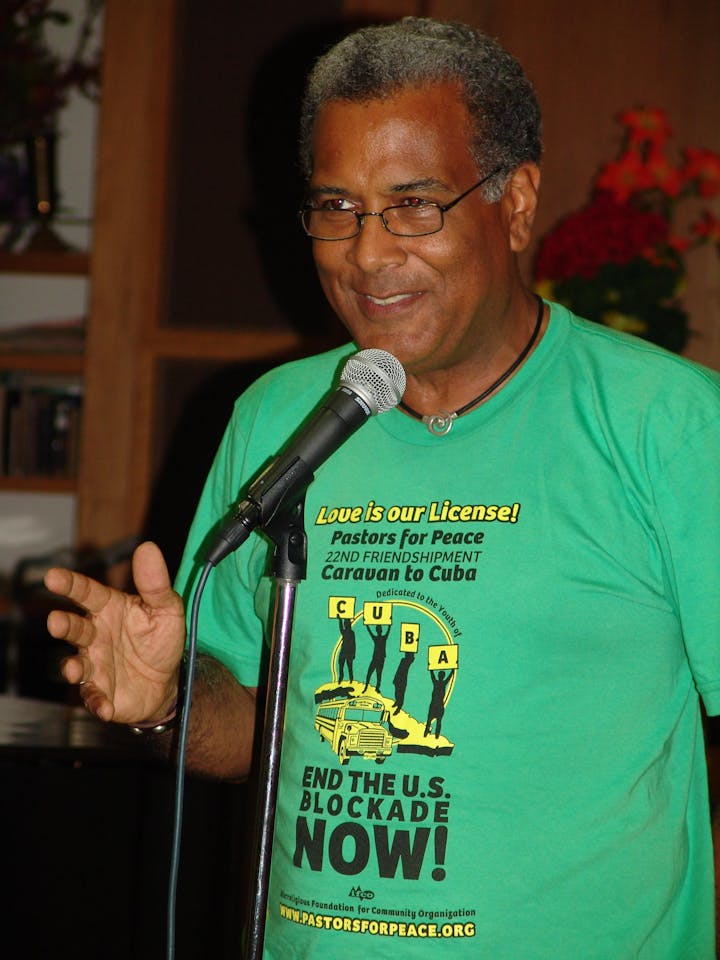 Join us as the caravan visits Milwaukee!
Hear Fr. Luis Barrios talk about Cuba today, current US-Cuba relations, and the Pastors for Peace/IFCO Caravan.
Thursday, June 13, 2019
Potluck: 6:00 PM
Program: 7:00 PM
Central United Methodist Church
639 N. 25th Street Milwaukee 53233
All are welcome! Please bring a dish to share, if you can. We are not collecting items to send with the Pastors for Peace Caravan this year, but financial donations to Pastors for Peace are encouraged.
We will enjoy food, music, and camaraderie, and also learn the latest on the situation in Cuba and the current state of US-Cuba relations.
Luis Barrios
Fr. Luis Barrios is a dynamic, down to earth speaker, aside from being both a pastor and a scholar, and has both researched and promoted the transformation of ethnic street gangs into agents for progressive change for their communities.
Luis Barrios, PhD, is a professor of Psychology, Criminal Justice, Latin American & Latino/a studies, and Ethnic Studies at John Jay College of Criminal Justice-City University of New York.
He is President of the Board of Directors of the Interreligious Foundation for Community Organization-Pastors for Peace, and a former prisoner of conscience from the School of the Americas Watch (SOAW) movement.