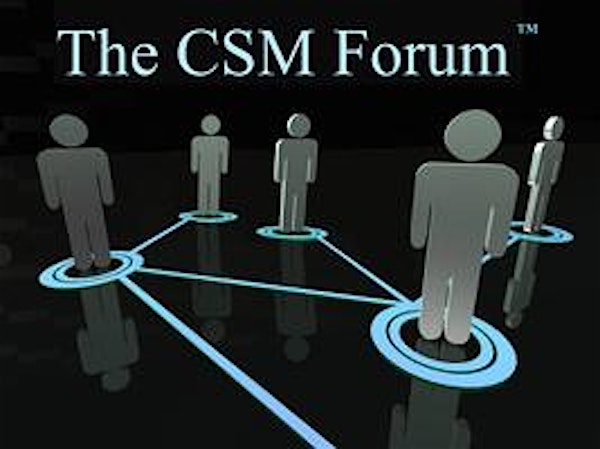 The CSM Forum: Detecting the At-Risk SaaS Customer Relationship
By The Customer Success Association
Date and time
Thursday, June 20, 2013 · 7 - 9pm PDT
Location
Gainsight Inc. 191 Castro Street Mountain View, CA 94041
Description
Detecting the At-Risk Customer Relationship

Mikael Blaisdell, Publisher: The HotLine Magazine

Who Should Attend: SaaS/Cloud B2B CxO's, Customer Retention Professionals
Thursday; June 20th, 2013 7 - 9 PM
Gainsight Inc.

191 Castro St. 2nd Floor

Mountain View, CA 94041

Advance Registration Required for attendance at this event

An old Country & Western song about lost relationships includes a funny line: "When the phone don't ring, you'll know it's me." There is little to laugh about, however, when the subject is lost income streams and customers for a SaaS company. Customer Success Managers can't afford to wait until renewal time before making sure that the relationship is in good shape, for by the time the renewal doesn't happen, it may well be too late to recover.

Behind the typical Green/Yellow/Red status indicators for the health of a given customer relationship, there are various metrics and calculations. We know that the two biggest churn generators are disconnection, the loss of a sponsor in the customer's organization, and the failure by the customer to fully adopt the application. But past these two, there are others that can also cause a customer relationship to come apart. What are the warning signs? How early are they detectable? Though the answers will vary by application type, market and size of customer, detection of an at-risk scenario is a challenge common to all CSM teams and practitioners. What are you doing about it?

Join Mikael Blaisdell, Publisher of The HotLine Magazine, Amy Kelman (VP: Customer Success; Zendesk) and Kathy Lord (VP: Customer Success; Intacct) -- and your CSM colleagues at a range of different SaaS companies for a thought-provoking discussion of possibilities and options.

This session of The CSM Forum is being sponsored and hosted by Gainsight Inc. Advance registration is required for access to the event.

Agenda:
7:00 PM - Doors open for registered attendees
Refreshments & Networking
7:30 Presentation and Q&A

Save the Dates -- Future CSM Forum events

Thursday; July 18, 2013 in San Francisco

Privacy Notice: By registering for this event, you are agreeing to receive emails from Mikael Blaisdell & Associates / The HotLine Magazine and event sponsors. You may unsubscribe from such emails at any time if your preferences change. (c) 2013 Mikael Blaisdell & Associates Inc.
About the organizer
Mikael Blaisdell is the Executive Director of The Customer Success Association, Moderator of The Customer Success Forum on LinkedIn and the Publisher of Customer Success Central, online resources that focus on managing customer lifetime value for an audience of senior management teams and Custoemr Success professionals worldwide. 
For more information about the international Customer Success Community, please visit:
https://www.customersuccessassociation.com/