The Crocker Tavern House Experience
Join Adam Berry from Travel Channel's Kindred Spirits and Ghost Hunters for a one night investigation at the historic Crocker Tavern House
About this event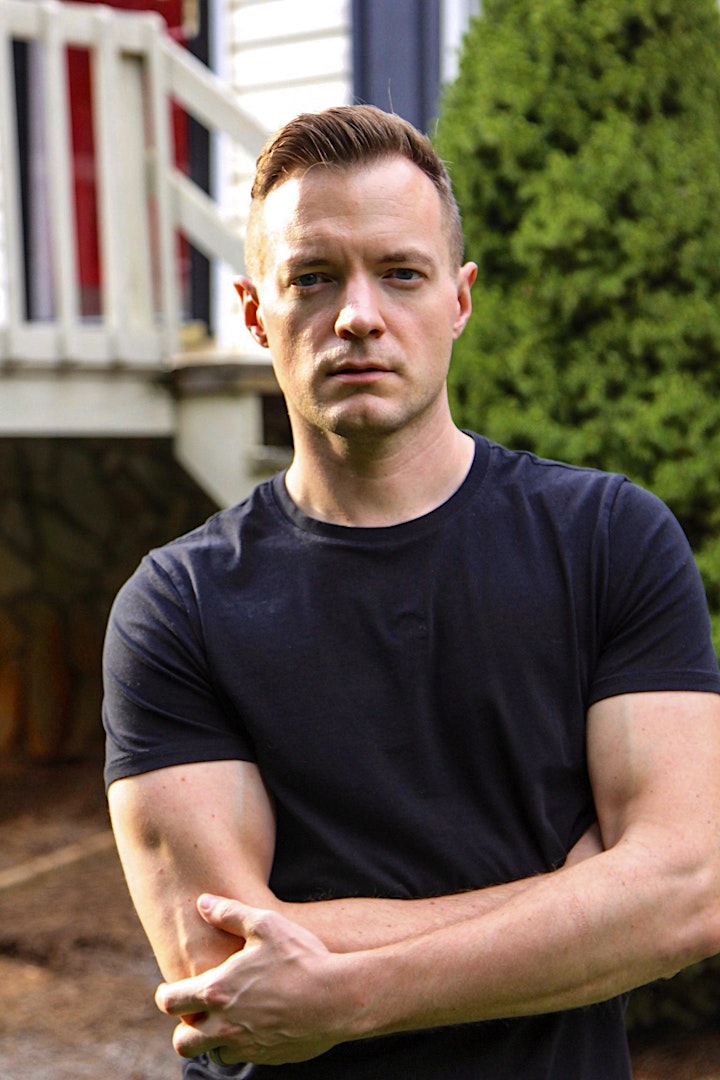 Join Adam Berry from Travel Channel's Kindred Spirits and Ghost Hunters for a one night investigation at the historic Crocker Tavern House.
There are three different dates available to join the investigation.
Friday, October 29th
Saturday, October 30th
Sunday, October 31st HALLOWEEN NIGHT
The Crocker Tavern House in Barnstable, MA is the subject of the most talked about episode of Kindred Spirits (season 3 episode 8). Widely known as the "Train Episode" by fans and followers, this case featured one of the most insane experiments conducted by Amy Bruni and Adam Berry. Check out the video below for a recap of the episode and to get a more in-depth look at the case, the haunting, and the location we will be investigating.
This is an interactive and educational event. Participants will take part in an investigation of the Crocker Tavern House with Adam while expanding their knowledge of the paranormal. No experience necessary and the investigation is appropriate for anyone ages 12 and up. Children under 18 must be accompanied by an adult. Those attending are encouraged to bring their own personal ghost hunting equipment however it is not required.
PLEASE NOTE: PROOF OF VACCINATION WILL BE REQUIRED TO ATTEND THIS EVENT AS PARTICIPANTS WILL BE IN CLOSE QUARTERS WITH EACH OTHER IN A PRIVATE HOME AND WE WANT TO HAVE THE SAFEST EVENT POSSIBLE. MASKS ARE SUGGESTED BUT NOT REQUIRED. TICKETS FOR THIS EVENT ARE NON-REFUNDABLE. FAILURE TO PRESENT LEGAL PROOF OF VACCINATION STATUS WILL PROHIBIT YOUR ENTRY INTO THE EVENT. YOU WILL NOT BE REFUNDED. NO EXCEPTIONS.
Those who attend the event are responsible for your own transportation to the event or any add ons. Hotel is also not included. If you would like to stay at the Crocker Tavern House there is an add on.
SCHEDULE FOR ALL THREE DATES:
7:00 – 8:00 – Meet and Greet with Adam and Crocker Tavern owner Kate. This will be a great time to take pictures, chat with Adam and Kate and get ready for a fun evening. We will serve lite bites, snacks and beverages. This is not a dinner so please prepare accordingly. Snacks include but are not limited to appetizers (w/ vegetarian options), cheese and crackers, and other small treats plus non-alcoholic beverages, wine, and beer. Our yummy treats will be made available throughout the evening so that our participants may grab something during a break.
8:00 – 11:15 – Investigation of the Crocker Tavern House with Adam. There will be two 15 minute breaks.
11:15 – 12am – Campfire wrap-up with s'mores. As a group we will recap what happened during the event and answer any questions you may have about our investigation.
12am – GOODBYE and GOODNIGHT!
DON'T FORGET THESE AMAZING ADD-ONS WHEN CHECKING OUT!
ADD ON: Private Daytime Cemetery Tour at 5pm
Join Adam Berry as he meets you at one of his favorite Cemeteries on Cape Cod. Spooky folklore and legends surround this secluded and obscure spot. Attendees must provide their own transportation to the secret location. Directions and details will be provided beforehand. GRAB THIS ADD ON AT CHECKOUT
ADD ON: STAY THE NIGHT AT THE CROCKER TAVERN HOUSE (3 rooms a night available)
One King or Queen bed (two people max per-room) w/ Private Bathroom for the evening. Want to stay the night at the Crocker Tavern House after everyone else goes home? You can continue your investigation or settle in to sleep like the dead... haha. Check out time is 11am. GRAB THIS ADD ON AT CHECKOUT
Location
The Crocker Tavern House is located on Olde Kings Highway on the unspoiled north side of the Cape- just outside the quaint seaside village of Barnstable. Olde Kings Highway (Route 6A) is one of the most famous and scenic roads in America. The most renown section of the Highway is the "historic mile," on which the Tavern is located. The "historic mile" visually preserves the historic, cultural, and aesthetic traditions of the Cape's early days.
Directions to the Tavern:Route 6 East (Mid-Cape Highway) to Exit 68 (Route 132). Turn left onto Route 132 North. Go about one half mile to end. Turn right onto Route 6A East. The Crocker Tavern House is 2.2 miles on the right.
HISTORY Built circa 1754 on Olde King's Highway, the Crocker Tavern served as a stage coach stop, an inn, and important meeting place for some of our nation's earliest patriots. Cornelius Crocker, one of the wealthiest men on the Cape, was the first keeper of the Tavern. According to signed documents from the Barnstable Historical Commission, the activities that took place at the Crocker Tavern were "… instrumental in changing the boundaries of America, taking Canada from the French, and then helping to remove this country from England's dominance. Here is an actual structure which was once filled with our Colonial ancestors – lawyers, judges, farmers, merchants, mariners, Indians, slaves, men of honor and wealth and those of lesser means – all contributing to our heritage."
Cornelius Crocker was a loyalist and even allowed the tavern to be used as a recruitment location for the English army. Ownership of the tavern eventually passed to Cornelius' daughter, Lydia, who was more sympathetic to the growing independence movement. During her ownership, the inn became the central meeting place for the Whigs (the Patriots) prior to, and during, the Revolutionary War. At the same time the Tories (the Loyalists) gathered less than 100 yards to the west on Olde Kings Highway at the Loring Tavern.
The Whigs were led by James Otis, Jr., and 22 others including the Crockers, the Lothrops, and John Davis. The Whigs who met at Crocker Tavern waged a courageous and uphill struggle because the moderate factions of Cape Cod sympathized and sided with the Tories. In order to align the Cape and its villages in support of the patriotic cause, James Otis, Jr., the Crockers, and the other Whig leaders created a County Committee with regional representation.
The purpose of the County Committee, which met regularly at the Crocker Tavern, was in Otis' own words "to meet and consult about what is most proper to be done in this day of difficulty." As a result, Barnstable and the other towns of the Cape eventually joined the ranks of the rebels. Thus, the patriotic campaign spearheaded at the Crocker Tavern did succeed, and it was a momentous occasion when the Cape militia gathered in front of the Crocker Tavern before marching to Lexington and Concord to fight for American independence.
The Crocker Tavern is both a local, and a national historic landmark particularly because of the role fulfilled by James Otis, Jr. prior to, and during, the American Revolution. Otis was the first American patriot for Barnstable, for the Cape, for the Massachusetts Bay Colony, and for all thirteen colonies. Samuel Adams portrayed Otis as more important and essential to the patriotic cause than Patrick Henry, and President John Adams said that "American independence was then and there born as a result of Otis' Writs of Assistance Speech in February, 1761."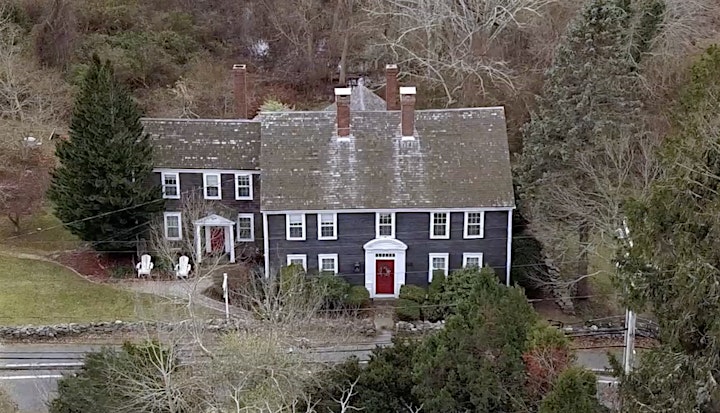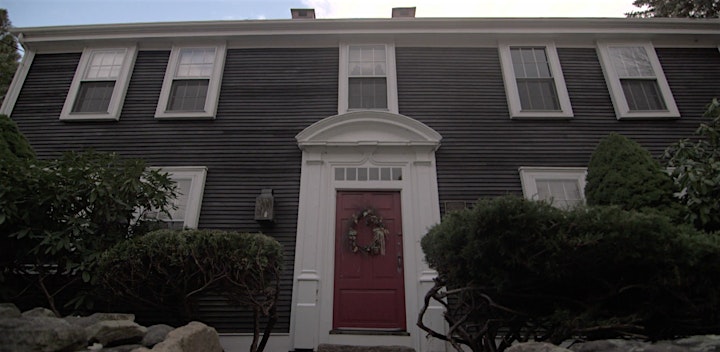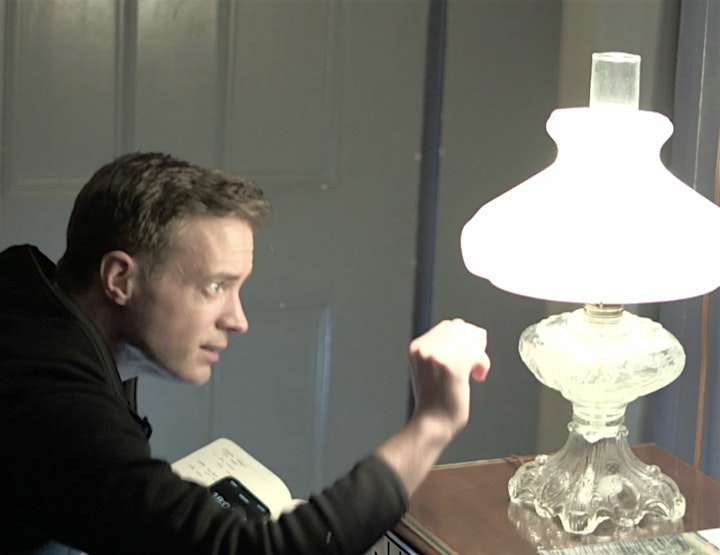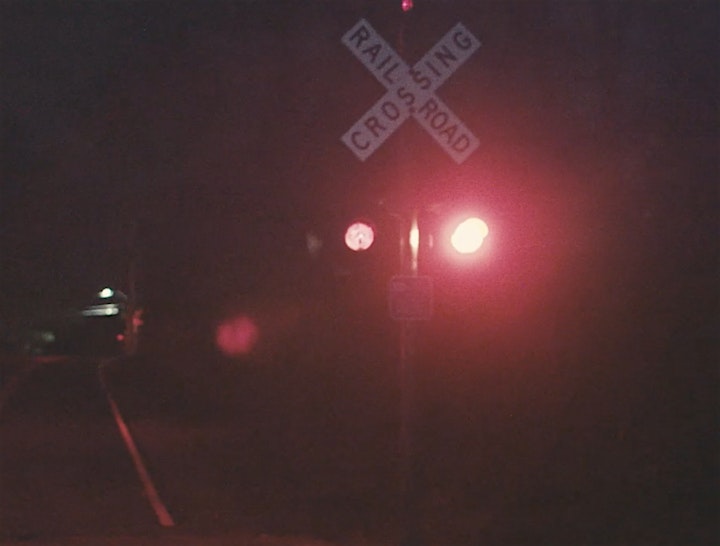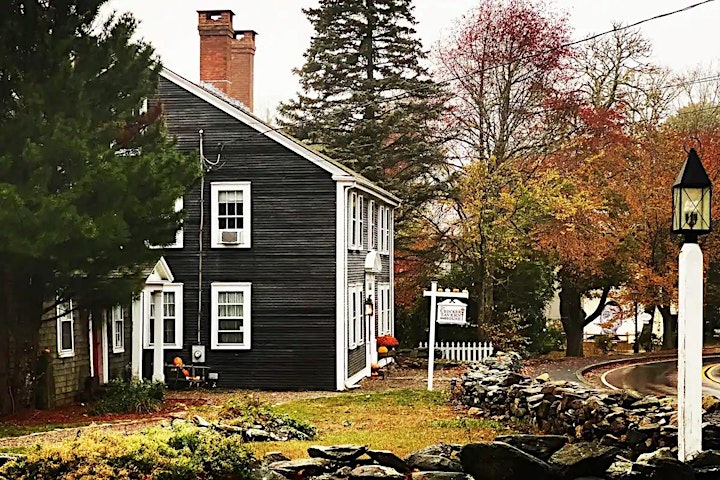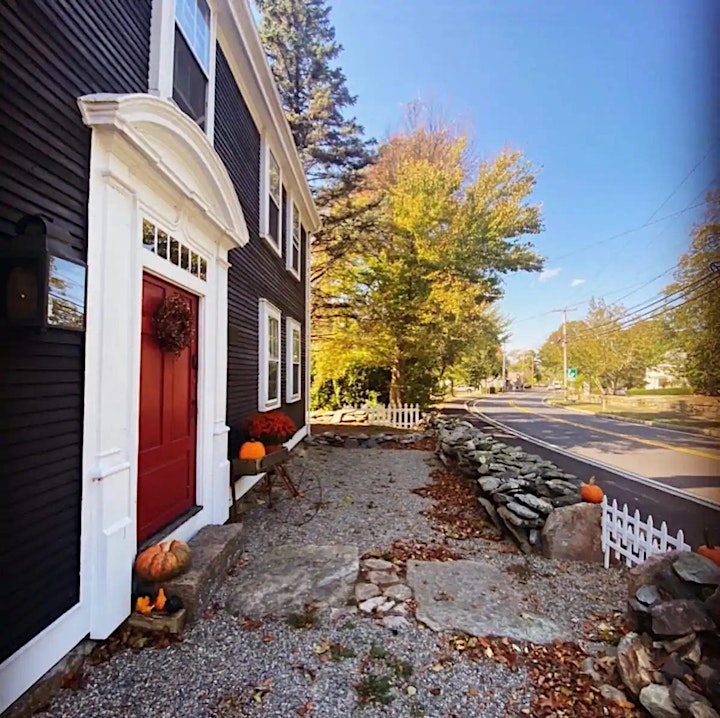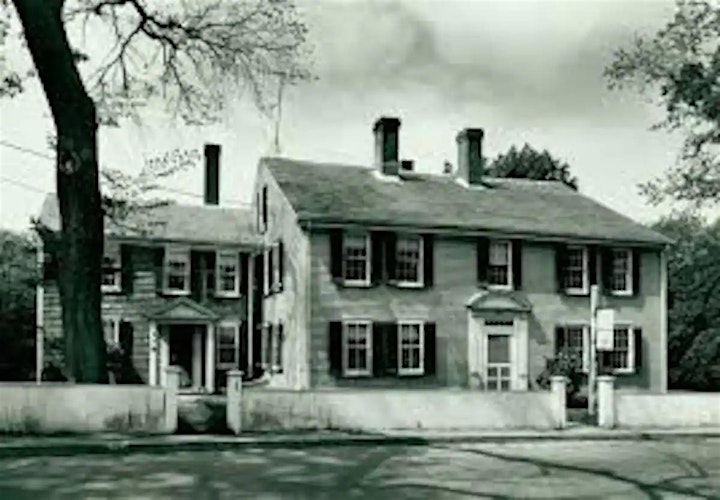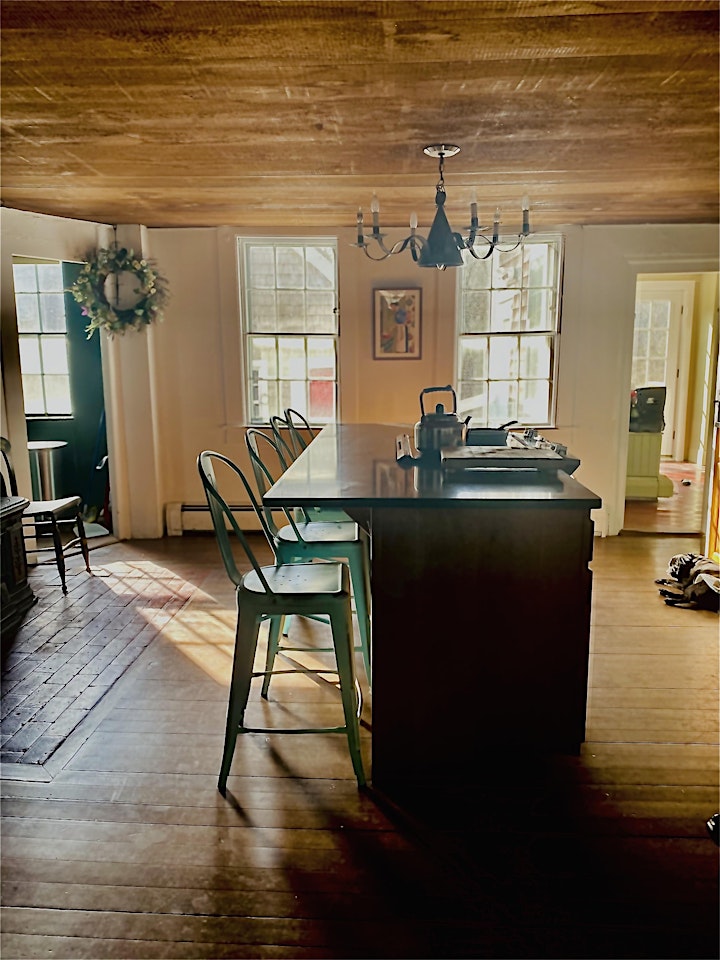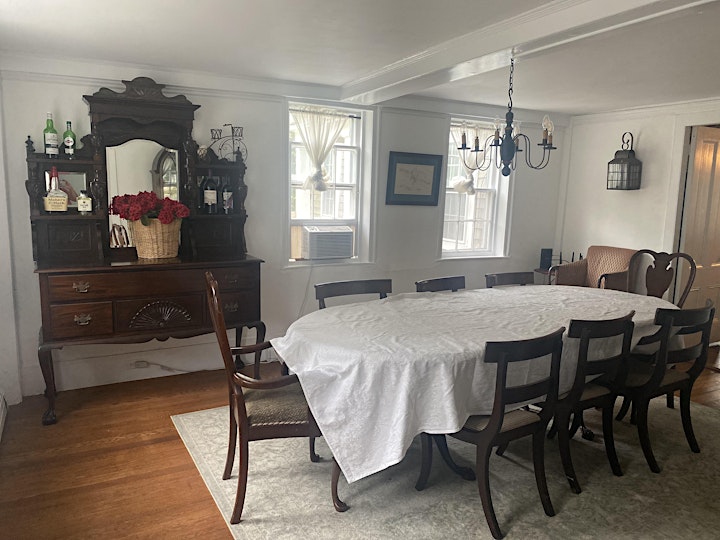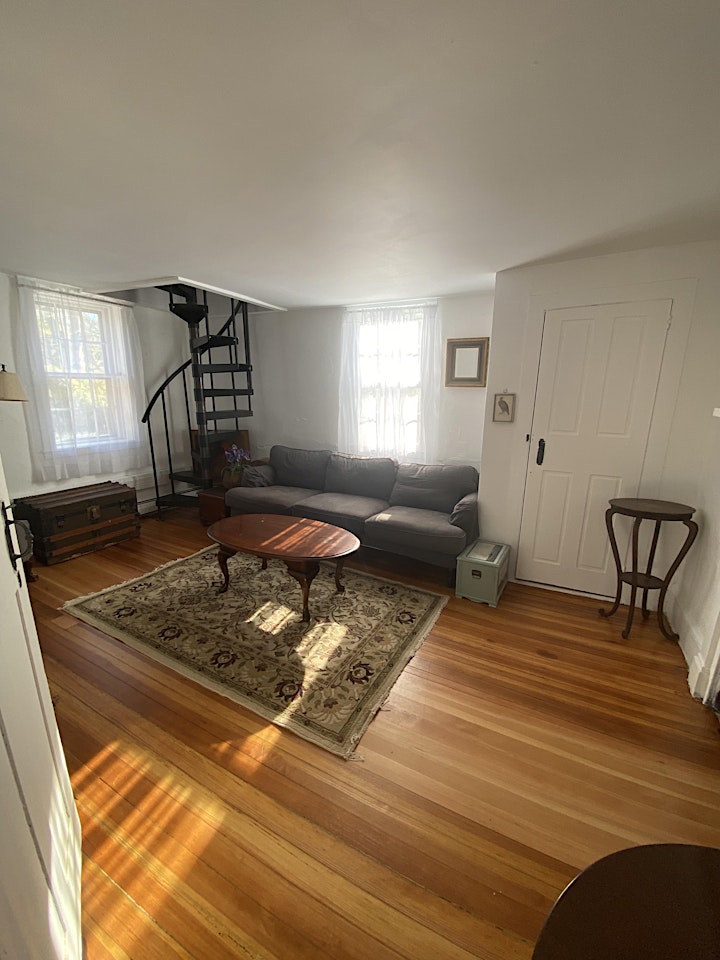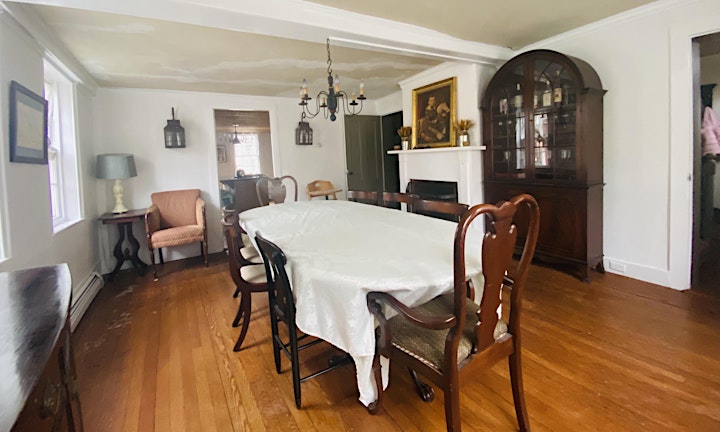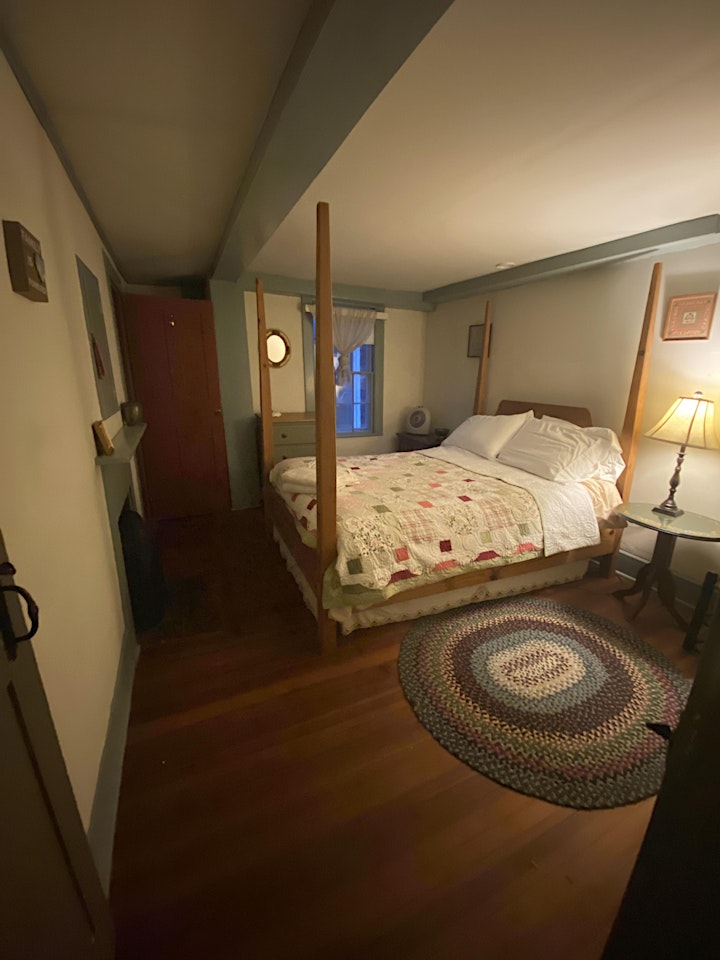 Organizer of The Crocker Tavern House Experience
Adam Berry is an Executive Producer and one of the stars of Kindred Spirits (TLC, Destination America, Travel Channel) and is an alum of the SyFy hit original series Ghost Hunters. He is a year-round resident of Provincetown but grew up in the small town of Muscle Shoals, Alabama and had more paranormal experiences in his childhood than most people do in a lifetime. When he was just nine years old, Adam saw a paranormal creature haunting his home. It looked like a menacing ghost dog, and Adam couldn't escape the harrowing sound of the dog scratching against the wall. His TV mysteriously glowed even though it was turned off. In 2006, Adam had his most intense experience in Gettysburg, Pennsylvania. He saw massive white figures in a field, and heard loud gunshots and people yelling. He rushed to the paranormal sights and sounds, and found no explanation for what he witnessed. This event sparked his interest in the paranormal.In just a few years, Adam quickly progressed from unknown paranormal novice to well-respected researcher. His newfound passion led him to compete on Ghost Hunters Academy, which landed him a spot on Ghost Hunters in 2010.
In addition to hosting paranormal conferences, Adam runs a non-profit theater company called Peregrine Theatre Ensemble in Provincetown Massachusetts.