THE CRM PROJECT: Everything you've heard is true

Wednesday, April 29, 2015 from 1:00 PM to 4:00 PM (CDT)
Event Details
Questions about choosing and implementing a CRM? Get stuck with a mess? The CRM Project is part expert panel, part small group workshops and part matchmaking.  A tailored to you, robust mini-conference rolled into one afternoon.  
In April 2015, a group of marketers ventured down a dark CRM path. Witness their stories of terror and truth in person at THE CRM PROJECT.

Demystify the CRM process with a panel of seasoned marketers who will walk you through the realities and scary moments of choosing and implementing the right CRM for your business or organization

Participate in small group breakouts led by industry leaders to address plot twists and happily-ever-afters for your project

Get answers straight from the horse's mouth during a quick fire Q & A with the leading CRMs plus experts who have been in your shoes

Ready to commit? Sign up for CRM speed dating for some one-on-one time with reps on-site (included with registration, but limited availability - select YES to Speed dating during ticket purchase process)
AGENDA:
1:10 – 2:10    Panel
Choosing a CRM: Let's talk about strategy, core functionality, process alignment, pricing, security and more
Pre-Implementation: Creating a roadmap for succcess, choosing info to capture, naming strategies and phasing             
Implementation: Project plan?, data prep, setting expectations, communication heirarchy/employee workflows, training and roll out
2:10 – 2:25    Break
2:25 – 3:10    Roundtable Breakouts                     
3:10 – 3:30    Rapid fire Q&A         
3:30 – 4:00    Speed Dating or networking   
PANELISTS: 
Scott Covington – Vice President in Credera's Management Consulting Practice
Scott is a Partner at Credera. He brings 20 years of strategy, marketing and operations experience. Prior, he was a professional with Accenture. Credera is a leading Management Consulting and Technology Solutions firm offering strategy, process, user experience and technology solutions.
Eugene Kesslman - Chief Information Officer, CISM at Transwestern
Eugene has 12 years of IT experience with numerous Fortune 500 companies in the areas of application development, system design and deployment and architecture. He also brings a demonstrated ability to lead and deliver complex technology-based business re-engineering projects for large corporations to support business objectives. Eugene and his team's goal is to ensure the everyday information provided to clients and the team member users' experience is reliable, consistent and in tune with the latest advancements in technology. 
Raissa Evans – Executive Manager, Practice Growth at PKF Texas
Raissa is the head of marketing at PKF Texas, an innovative accounting firm recognized as a market-leader by its peers due to its many industry firsts.  She's a behaviorist marketer connecting operational strategy, technology and people to focus on getting things done. As champion of the firm's digital strategy, she's led responsive web designs, video blogging and the firm's CRM. She was named Marketer of the Year in 2011 by the Association for Accounting Marketing and is President of Houston IMA. She'll share experiences (both positive and negative) from multiple implementations at companies in the middle market.
Melanie Jones – Managing Director of Marketing Interface
After leading the marketing department at SURGE Accelerator, Melanie launched Marketing Interface to help growing companies scale their marketing by using technology and software. She has her finger on the pulse of the startup and technology scene and knows the needs and limitations of these companies.
CRMs:

Base
Base is a next-generation sales productivity platform that helps sales teams sell more. It provides reps with powerful sales tools to close more deals faster and leaders with big-data insights and accurate sales forecasting.

Endiem
Endiem builds Salesforce.com solutions that are repeatable, scalable and measurable to enable our customers to grow. Endiem delivers projects worldwide and our consulting and technical expertise is unmatched in Houston. 
We do good work for nice customers and we deliver real results. 
Insightly provides customer relationship and project management software to businesses worldwide. More than 800,000 users in 180 countries leverage Insightly's cloud-based application to manage customer interactions, leads, proposals, sales opportunities and projects from any device at any time. Growing businesses around the world love the application for its ease of use, powerful functionality, and integrations with popular applications like Dropbox, Evernote, Google Apps, Office 365 and QuickBooks Online. Insightly for Google Apps is the most popular CRM on the Google Apps Marketplace with their seamless integration with email, calender and contacts. 

Net@Work is a national technology consulting firm based in Times Square.  The firm's CRM and Marketing Automation practice is led by CRM thought leader Danny Estrada, whose work has been recognized by every major CRM provider over the past 20 years.  The team provides core expertise in Microsoft Dynamics CRM, Infor CRM and Sage CRM with integration and marketing automation specialties. 

Perficient (An Oracle Platinum Partner)
Perficient's Oracle Sales Cloud practice leverages our depth and breadth of expertise with CRM and Customer Experience and nearly 500 completed projects with clients.  Helping you understand your customer and their experience with your company is our specialty.  Managing across all mobile, social, digital, phone, and in-person channels, we enable you to make the most out of each interaction with your customer.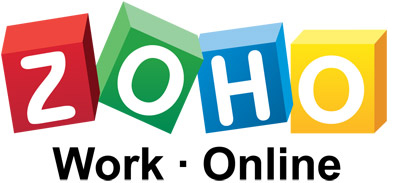 Zoho
Zoho CRM gives you a 360-degree view of your complete sales cycle and pipeline. Identify trends, spot opportunities, increase efficiency and reduce costs with the right answers, right now. Along with CRM, Zoho has over 25 business productivity and collaboration tools available, giving you the resources you need to run your entire business on Zoho products. 
Organizer
Houston Interactive Marketing Association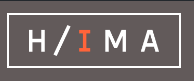 Houston IMA is the interactive marketing, educational and networking organization in Houston. Our mission is to grow Houston businesses through interactive strategies. Visit www.houstonima.org for more information!
THE CRM PROJECT: Everything you've heard is true