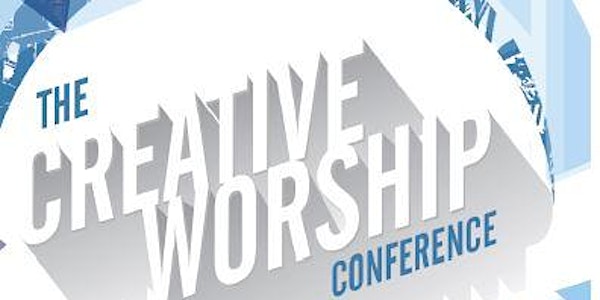 The Creative Worship Conference
When and where
Location
FIRST NEW PHILADELPHIA
Refund Policy
Contact the organizer to request a refund.
Description
September 28, 2018, at FIRST NEW PHILADELPHIA

Cost: $20 per person (includes lunch) two people or more it is $15.
We live in a culture obsessed with screens. From the smartphones and tablet devices, we carry
everywhere we go, to the large screens in our living rooms; the world around us has shifted to a communication form that the church is still struggling to fully understand. Regardless of worship style, it's imperative that the church learn to embrace and master the use of image and creativity in the way we communicate the gospel in worship. Spend the day with creative worship specialist, author, and worship coach Jason Moore in an event designed for churches of all sizes, budgets, and means. Whether your church has screens in worship, you are thinking about it, or have decided against them, this seminar has something for you. Best experienced as a team, The Creative Worship Conference is filled with ideas that any church can implement. Learn time-tested methodologies that transcend the traditional vs. contemporary wars and that will result in a more connected worship experience. Laugh, be inspired and walk away with clearly defined next steps. Deep, meaningful, transformative worship is within your grasp.
THE SCHEDULE
OVERVIEW REGISTRATION

Session 1 - Culture
8:30-10:15
In the church, we may have new media, but we have old mindsets. we are stuck in a world of text. Discovering the power and potential of story and metaphor will move us toward a more effective form of communication for our present culture.
In this session, learn how to engage our culture through story, metaphor, experience, and participation.

Session 2 - Art
10:35-12:30
Creating powerful images for worship is not just for professionals in large churches. Just like there are rules for communicating with text, there are also rules for visual media. Learn the basics for thinking in, and making powerful images.
In this session, you will learn 7 time-tested principles for design and more.

Session 3 - Team
1:30-4:30
Many have attempted to design worship with a team for people only to discover that it is difficult to form a team that actually works. Any number of obstacles often befall teams of sincere, hard-working people.
In the sessions, learn who should be on your team, and how to collaborate with them through an intentional process.

Session 4 - Technology
3:20-4:30
The essential need-to-know info to establish, connect and expand creative worship and ministry in our in our digital culture, including next steps, resources to tech info, copyright, and more.
In this session, learn how to keep the bar high once raised and what technology is needed to create what you dream.