THE CREATIVE SELF: Create Your Personal Brand

Saturday, February 24, 2018 from 9:00 AM to 1:00 PM (CET)
Event Details
THE CREATIVE SELF returns to Zurich! An exclusive workshop that shows you how to create your personal brand to live life on your own terms. It is not about selling yourself, but about attracting the opportunities that correspond to you!


What people say about our workshop:
"I can't recommend this workshop enough. Youri put into one easy sentence what I was struggling with for weeks. This workshop actually made me move forward in leaps. It is worth gold, no idea why Youri charges so little for it!" - Désirée Anja Jäger
"I loved the personal branding workshop because: a) the systematic approach got insights on the table that would have stayed hidden otherwise and b) this marvellous "Eureka moment", when Youri, through his creative perspective, helped me see the unique and differentiated core of what I have been doing all my life and actually love doing." - Olmar Albers
"Today Self-branding is important. Youri's workshop showed me that I have to dig deeper to find the essence of my personal brand. A very inspiring seminar with many aha-moments!" - Diana Engetschwiler
WHY BRANDING YOURSELF?
If someone googles your name, what do they find? What do people say about you when you are not in the room? What do you talk about when meeting colleagues or business partners? What differentiates your profile from that of your peers'?
Building one's personal brand is becoming a source of competitiveness in a transparent and interconnected world. Decrease in job security and rise of job-hopping and entrepreneurship force people to rely on themselves more than on their employers to build their professional reputation, hence personal.
Bloggers, artists and political figures have long recognized the value and the benefits of branding themselves to reach their goals. We think that personal branding should not be centred around the idea of "selling yourself". Instead, a personal brand should help you attract the opportunities that correspond to your profile and interests.
WORKSHOP CONTENT AND BENEFITS
Is your goal to get a job that makes you happy? Attract investors or business partners? Or bring together different facets of your profile? In any case, a defined personal branding will give you a real edge. You will become clear on your life goals and priorities and will learn how to position yourself accordingly. During this interactive ½ day workshop, you will learn what a personal brand is, how to build yours, and how to communicate it.
By taking part in this workshop, you will:
Understand how personal branding can help you build your career and/or business and live a meaningful life

Make the difference between your brand and your job title

Develop your personal vision, the cornerstone of a personal brand

Conduct a self-audit to identify your "personal assets"

Define a personal positioning that is authentic, unique and relevant

Understand how to use network, content creation and social proof to build your personal brand
LOGISTICS

½ day workshop in Zurich

Up to 10 participants for interactive learning

All workshop materials, snacks and beverages are included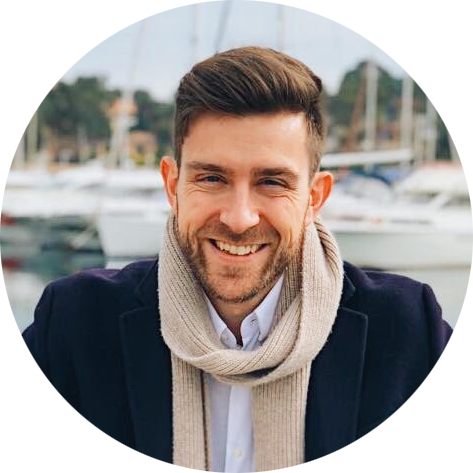 WORKSHOP FACILITATOR
Youri Sawerschel is the Founder of Creative Supply GmbH. Youri is a branding expert convinced of the power of creativity to transform business, organisations and people. With a background in design and management, he bridges the gap between the creative and the business world. He has worked on projects in nearly 20 countries for companies such as Kempinski Hotels, EPFL and UBS. Youri is also a visiting professor at ESSEC Business School in Paris, Geneva School of Business and Geneva Art and Design School.
⚠️ Only 10 tickets available!
When & Where

Zürich
EMA House Hotel
Nordstrasse 1
8006 Zürich
Switzerland


Saturday, February 24, 2018 from 9:00 AM to 1:00 PM (CET)
Add to my calendar
Organizer
Creative Supply is a Zurich-based company specialised in brand strategy. Blending creativity with business strategy, we help people and organisations transform their brand in order to reach their goals. Our consulting clients are diverse, hailing from hospitality to education or the industrial sector. So are the thousands of people who trust our academy to expand their knowledge – from mastering the art of storytelling to building their personal brand.