Description
The Creative Outlet – Mixed Media Workshop

When: Mondays, 7-9 pm
Class dates: June 5, 12, 19, 26
Duration: 4 weeks
Cost: $120.00
Max. Capacity 6
Where: Workshops will take place at the Long Island City studio of artist Karolyn Hatton. (5 minutes' walk from E/M/7 trains at Court Square Station, Long Island City, Queens)
Instructor: Karolyn Hatton
www.karolynhatton.net
Instagram: @karolynhatton
Facebook.com/creativeoutletLIC
Contact: karolynhatton@gmail.com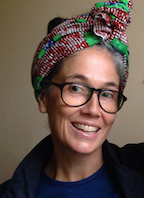 Who's it for?
Is taking a photo with your phone the extent of your creative output?
Do you have a creative urge but aren't sure how to fit it in to your life?
Do you want to make stuff but aren't sure what you want to make or how?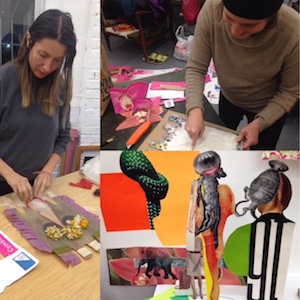 Description
This Creative Outlet Workshop is a 4-week mixed media workshop for adults. Each week we will use a wide variety of images, text, color, found objects, print techniques, fabrics, and other materials and techniques to create two- and three-dimensional artworks through loosely themed projects.
In this class the process of making is as important as the outcome. Participants will be encouraged to explore a variety of approaches in a supportive, non-judgmental and collaborative environment. No background in art is required and no skills are necessary – just an interest in exploring your creativity through mixed media.
Materials are included.

What to expect

Guided exploration of creativity

Small group supportive environment

Non-judgmental

Community building

No special experience or skills needed

Inspiration! Relaxation! Fun! and as one participant puts it, "It's like a creative spa!"

FAQs
What are my transportation/parking options for getting to and from the event?
The Creative Outlet is 5 minutes's walk from Court Square Station (E/M/7 trains); street parking is limited but available.

What can I bring into the event?
No special skills or art background necessary. Materials are included.

What if I want to participate but can't come Mondays?

If there is enough interest there may a Tuesday evening series of workshops as well; one-to-one creative coaching is also available – please contact Karolynhatton@gmail.com if interested.

How can I contact the organizer with any questions?
email: karolynhatton@gmail.com

What's the refund policy?
100% refund for classes cancelled by the Creative Outlet.
100% refund if you cancel your registration 10 days or more before the first day of class.
50% refund if you cancel your registration 5-9 days before the first day of class.
No refunds or pro-rating for missed sessions; class tuition is non-negotiable.