Description
The Creative Kickback
The Creative Kickback is a visual arts showcase celebrating Art, Culture and GoodVibes featuring Atlanta's hottest emerging creative artist. #CreativeKckBk
Dope Art! + Live Music! + Special Guest D.J! + Great Food! + Drinks Flowing!
...and plentry of Good Vibes!
This event is FREE FOR ALL | Original Art and Prints for Sale!!!
We're doing this Kickback Style so Bring a Bottle to add to the OPEN "tip only" BAR!!!
We're going from 7:30 until the Party Stops…See you there!
Follow the Creative Kickback's New Instgram Page @CreativeKckBk #CreativeKckBk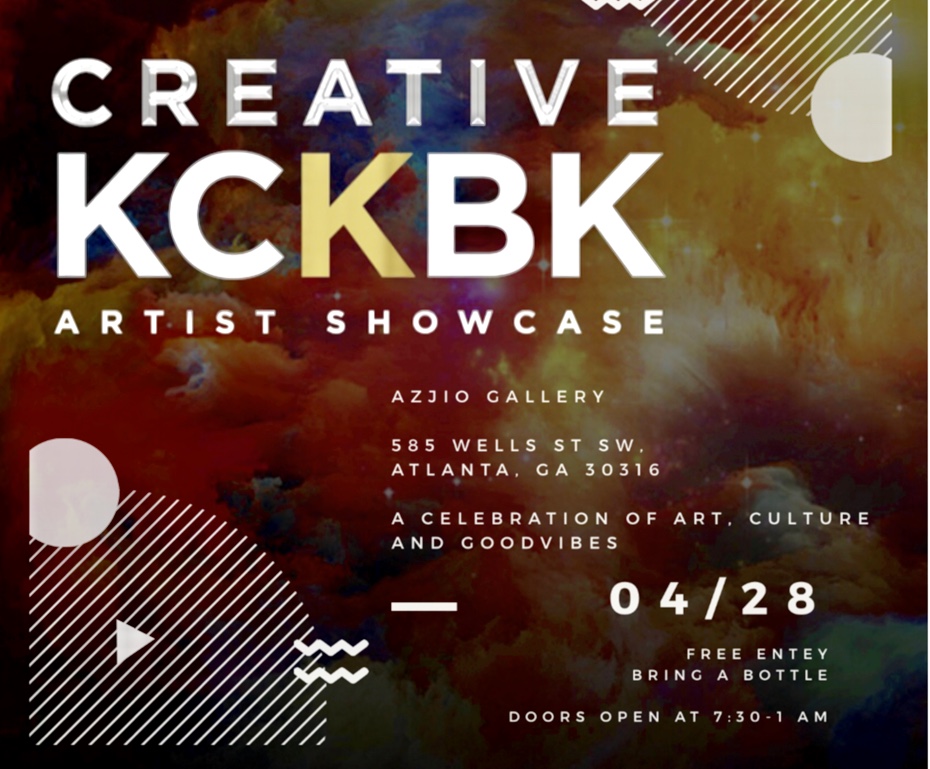 Come out and join us as we celebrate Art, Culture and Good Vibes
Curated By
Brandon D. Garrett Mixed Medium Artist @iamBrandonCarrett
Featured Artist:
Hannah the Creator Visual Artist @Hannah_the_Creator
Rice the Artist Visiul + Tatto Artist @Rice_TheArtist
Manny Cortez Visual and Recording Artist - @MannyCortezArt
Infamous Kiddo Visual Artist @Infamous_Kiddo
Rufus Royster Visual Artist @ArtofRufus
Kayla Madonna - Creative Concept and Studio Photographer @KaylaMadonna
Jack Wagner- Creative Cencept Photographer @JackWgner
---
---