Location
Seattle Art Museum
1300 1st Avenue
Seattle, WA 98101
The Creative Advantage SUMMER INSTITUTE is back and IN PERSON!
About this event
This event is the creative kick off to the 2022/23 school year. A time for school teachers, teaching artists, community arts partners, arts administrators and education leaders to reconvene, get inspired, and explore new collaborations.
The Creative Advantage Summer Institute is FREE, but registration is required. It's a professional learning day that includes: panels, workshops, networking, activism, student performances, LUNCH with and CLOCK HOURS.
Here's just a little snippet of what to expect...
Opening invocation from Writers in the Schools / Seattle Arts & Lectures Seattle Youth Poet Laureate Sah Pham
"Arts Are The Way" panel facilitated by Ashraf Hasham, Partnerships, Education + Grants Manager, Seattle Office of Arts & Culture featuring:
Workshops from all featured panel organizations exploring:
1. Theatre for Personal + Collective Empowerment with Red Eagle Soaring (RES) is a workshop that will focus on the personal and collective empowerment of our Red Eagle Soaring performing arts related activities, the importance of bringing storytelling at the forefront of our holistic and educational growth mindset and keeping that part of us vibrant throughout our lives. Led by RES Program Manager Nicole Suyama (Inupiaq) and RES youth - Olivia Vann & Sophia Vann (Cherokee) + Isaac Benally-Brooks (So. Cheyenne/Dine'/Nakota)
2. The Rhapsody Project's interactive Layers of Heritage workshop will provide participants with activities and tools that help people of all backgrounds explore the layers of their identity, and root themselves more fully in their status as a culture bearer. By sharing and discussing different elements that compose a person's heritage - whether it be one's ethnicity, the land or community that we are raised in, or the traditions we are drawn to absorb - participants will celebrate or express themselves in musical and / or written formats.
3. Dance For All is a workshop that provides a vibrant exchange with Spectrum Dance Theater Artists and Instructors. Open to movers of all ages and skill levels, Dance For All participants will explore dance as a medium for self expression and social connection. Centering the work of Spectrum Dance Theater and Donald Byrd, students will engage in a physical exploration of dance as an art form and as a social civic tool. Led by Davione Gordon and Jaclyn Wheatley
4. Teaching for Artistic Behavior, or TAB with SAM, is an art teaching philosophy in which students learn to think like artists. The TAB philosophy states that the child is the artist and the classroom is the artist's studio. During this session, educators will discuss how to inspire and guide youth in connecting with artworks in the galleries and developing their craft. Led by Yaoyao Liu + teaching artist Alicia Betty.
Special shout out to Masao Yamada and the incredible young artists from Ground Zero (GZ) Radio, who will be on site collaborating with The Creative Advantage on media coverage for the entire event.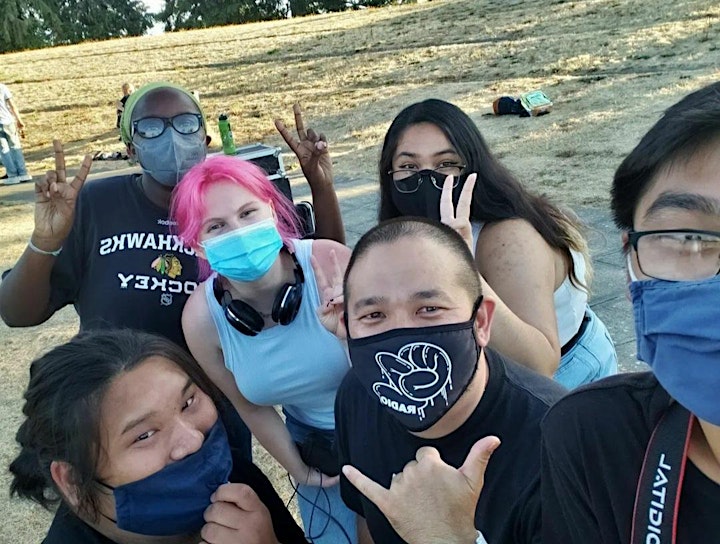 Register to reserve your spot. Additional information will be sent via email prior to the event.
Questions?
Contact Tina LaPadula - Arts Education Manager, Seattle Office of Arts & Culture
tina.lapadula@seattle.gov