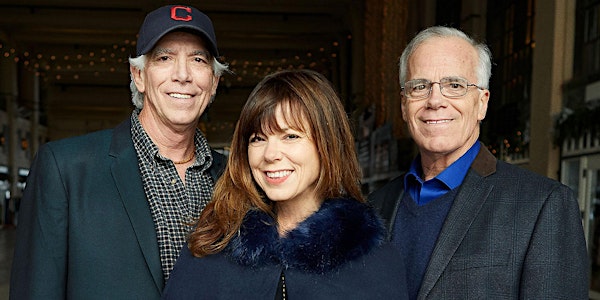 The Cowsills
UNDER 21 WITH PARENT OR LEGAL GUARDIAN
The real-life inspiration behind the hit television series The Partridge Family, The Cowsills were one of the biggest pop acts of the 60's.
When and where
Location
The Cutting Room 44 E 32nd St. New York, NY 10016
About this event
Distinguished by their angelic harmonies and sun-kissed melodies. The group's origins lie with brothers Bill and Bob, who as children began their singing careers covering Everly Brothers hits. Given guitars by their father, Navy man William "Bud" Cowsill, the siblings soon recruited younger brothers Barry and John to play bass and drums, respectively, and as Beatlemania dawned, the teen foursome began performing live at school dances and church socials throughout their native Newport, RI.
Eventually, they landed a regular weekend gig at the local club, Dorians, on Bannisters Wharf, and in 1965, recorded the single "All I Really Wanta Be Is Me" on the Joda label; the record generated little response until an appearance on NBC's The Today Show.
The group then signed with Mercury Records, releasing three more singles. Upon signing with MGM in 1967, The Cowsills with their lineup now numbering seven (brother Paul, sister Susan, and mother Barbara joining the original four) had their first million-selling single, "The Rain, the Park, and Other Things" (usually called the flower girl song) which was featured most recently in Jim Carrey's movie, "Dumb and Dumber".
They performed on such notable TV shows as the Ed Sullivan Show, the Johnny Cash Show, the Tonight Show, Merv Griffin, Mike Douglas, and also had their own NBC television special in 1968. "Indian Lake" and "We Can Fly" followed in the summer and in 1969 they had their biggest hit, the multi-million selling title song from the musical "Hair."
The Cowsills also recorded the theme song for the TV show "Love, American Style" which is still one of the most popular songs they perform in their shows. They were one of the early pop acts to record commercials for television (nationally shown milk ads for the American Dairy Association) and there is currently a serious movement to ensure their induction into the Rock 'n Roll Hall of Fame.
Today, The Cowsills tour and perform together (although brother Barry died during the Katrina hurricane and brother Bill passed away at the same time from illnesses in Canada) and their harmonies are still as infectious and bright as ever.
Instrumentation
Bob Cowsill-Guitar, Vocals
Susan Cowsill-Guitar, Vocals
Paul Cowsill-Vocals
Russ Broussard-Drums/Percussion
Brendon Cowsill-Guitar, Vocals
Mary Lasseigne-Bass, Vocals
Ryan Cowsill-Keyboards