Description
As the tech economy has boomed, newcomers have flocked to San Francisco and the surrounding Silicon Valley from all over the US and indeed the world. But how has the city that once hosted the Gold Rush and the Summer of Love fared in the era of Unicorns?
Our fireside-style panel discussion will examine the larger context of costs and quality of life at the epicenter of innovation in the 21st century, from workplace inequities to the many gaps that form in an on-demand economy. How does the racial and gender homogeneity of most tech companies impact founders, workers, and the work they do? Are the high standards of work and pay commensurate with employee well-being in a city with an exploding cost of living? Do on-demand services improve life for everyone or are contingent workers left out in the cold?


ABOUT THE ORGANIZER:
This Event is hosted at PARISOMA and sponsored by IHEE, "INSTITUT DES HAUTES ETUDES DE L'ENTREPRISE."
Meet 44 enthusiastic and curious managers and directors of France's top companies, high level administrators, judges, union leaders, professors, researchers, journalists, delegates to local and national government. Share your vision of the Bay Area today and exchange ideas about the French economy, its culture, its politics.
IHEE is a training program designed to develop ties between private enterprise and all other sectors of French society, such as public administration, the media, unions, academia, government. Its purpose is to encourage the sharing of ideas among its participants on management in the context of global business and thereby contribute to a better understanding of the challenges facing the private and public sectors in the world today. The participants are selected as high-potential individuals between the ages of 30 and 45 who are destined to hold positions of high responsibility in their respective fields in the future.
A Unique Opportunity to Network with Young French Leaders
AGENDA:
6.00-6.45pm: Registration, Networking + Welcome to PARISOMA + IHEE
6.45-7.30pm: Panel Discussion
7.30-8.00pm: Q&A session
8.00-8.30pm: More Networking
MEET THE SPEAKERS:
Sammie Rayner, Founder & COO at HandUp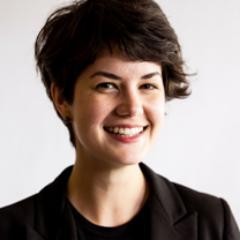 Sammie Rayner is the co-founder and COO of HandUp, a fundraising tool for human service nonprofits in the US. Most of her time at HandUp is spent building partnerships with top nonprofits across the US who use HandUp for their fundraising needs. Previously, Sammie co-founded and served as Executive Director for Lumana, a microfinance organization in West Africa. Sammie frequently speaks at social good and human service events such as SOCAP, Stanford's Social Media on Purpose conference, and more.
Nora Poggi, CEO and Movie Producer at She Started It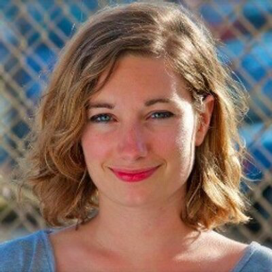 Nora Poggi is a French journalist with a background in film production who has been interviewing key players in Silicon Valley for the past four years. As a journalist, she has written extensively about entrepreneurship & tech for Examiner.com and French newspaper Usine Nouvelle. Her experiences in Silicon Valley prompted her to direct and produce the documentary She Started It, which aims to provide strong female role models from around the world by highlighting the work of female entrepreneurs.


Jonathan Dinu, Founder at Zipfian Academy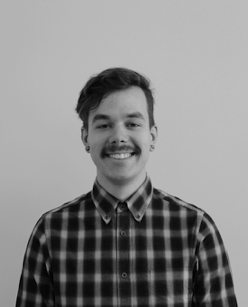 Founder of Zipfian Academy, the data science bootcamp acquired by Galvanize, Jonathan is currently writing a textbook on data science (forthcoming fall 2016) and is an adjunct faculty at the University of San Francisco. His passion for data-driven civic decision-making has informed his talks and workshops at the Gray Area Festival and projects utilizing civic data from restaurant inspection to the impact of forces such as AirBnB on the real estate market.
Panel moderated by Elisa Jo Harkness, Content Strategist at Parisoma
Elisa Jo brings her training as a cultural historian to bear on technology and startups at Parisoma and Fabernovel, where she devotes her time to developing a critical understanding of the innovation ecosystem through client work, strategic partnerships, and great conversation.
.