Description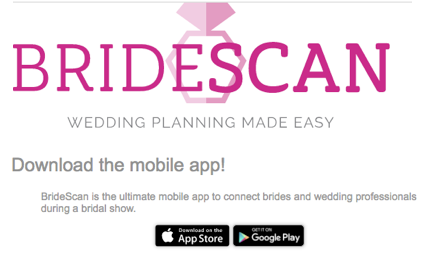 Are you Hunting for CENTERPIECES, DECOR, and other event TREASURES at affordable prices?
The Wedding & Event Resale is a big fancy yard sale for everything wedding or event!! It's an amazing opportunity to shop through former brides or person's gentle used items who are selling all the décor, centerpieces, and more from their wedding or event!
Unique Event Designs wants to help repurpose those decorations for a future wedding or celebration. We will also have other wedding and event professionals there with a table set up to answer questions, and discuss your events, so be sure to stop by and join us this coming January.
This is a CASH ONLY event unless Vendor has credit/debt service.
Unique Event Designs accepts cash and credit/ debit purchases.
General Admission Tickets - $10.00 Per Person
VIB (Very Important Bridal Party) Tickets - $15.00 Per Person (see details below)
Tickets will be sent to you by email upon completion of your purchase. Print the ticket and the Registration Form email and bring it with you to the show. If you do not receive the e-mail check your spam and junk folders.
SHOW HOURS: Saturday at 11 AM to 4 PM, VIB Checkin, and Bridal Auction are for VIB Tickets ONLY. Auction is at 2 PM, Fashion Show is at 3 PM
Tickets are non-refundable, PLEASE ORDER CAREFULLY. DO NOT CLICK SUBMIT MORE THAN ONCE. Make sure you have the number of tickets you want to be selected under General Admission and VIB if ordering both. Leave at 0 if you do not want VIB tickets. Children 3 & under are free, no strollers, please. Parking is complimentary.
DOWNLOAD BRIDESCAN APP It will help you keep track of the wedding pros you want to get more information from. Download from App store or Google plays and fill out your profile before the show so you will be ready to shop when you arrive.

VENDORS:
Did you find yourself with extra decorations for a wedding or celebration?
Want to make some of that money back?
Then this is your chance!
Bring your items and repurpose them for someone else's event!
Purchase a 'Swap Spot' at "The Corpus Christi Wedding & Event Resale". Bring a table and chairs to sell your items.
For further details contact Unique Event Designs at our Facebook Page or Email: info@uniqueeventdesigns.net
#WeDoCCWeddingEventResale2018
What are we looking for: Venues, Cakes. Floral Options, Invitations, Party Favors, Limo/ Car Servies, Photographers, Photobooths, Wedding Decor. DJs, Musical Talent, Bridal Registries, Salons, Make-Up Artists, Hair Stylists, Jewelry.