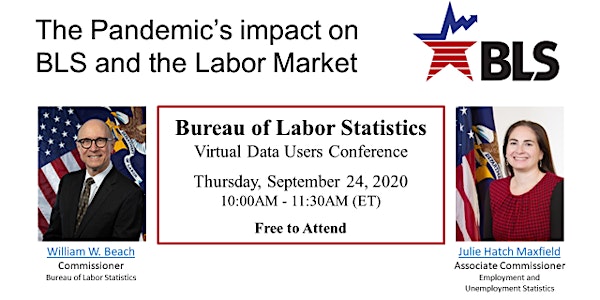 The Coronavirus (COVID-19) Pandemic's Impact on BLS and the Labor Market
Join the Bureau of Labor Statistics (BLS) on September 24 to learn how the COVID-19 virus has impacted BLS operations and the labor market.
About this event
Commissioner William W. Beach will speak on how the Agency has continued to collect data and keep the numbers coming during a pandemic. Next, Julie Hatch Maxfield, Associate Commissioner of Employment and Unemployment Statistics, will discuss how labor market data have changed over the course of 2020. A short Q&A will follow each presentation.