Description
Place a nightcap on your Sunday night, enjoy a laugh with some of the comedy fans in Miami.
MiamiComedy.com and The Corner Bar partner up once a month for this special event. Made for the locals of Miami to share a laugh and enjoy a sponsored drink provided by Johnnie Walker Black Label.
Must be 21+
Sunday, July 14th 9PM, inside Downtown's most infamous dive bar: The Corner!
Plenty of cocktails to choose from, eats and a social environment to make this one time event a spectacular laugh-stravaganza in your neighborhood.
-This event is FREE to attend! (No cover, no tickets, or door charge)
-Complimentary sponsored drink when you make a reservation to attend!
-Seating arrangements start at 8PM. Showtime promptly at 9PM.
-We highly recommend arriving early to claim a table and seats for an enjoyable evening.
Special Guest Appearance By Forrest Shaw: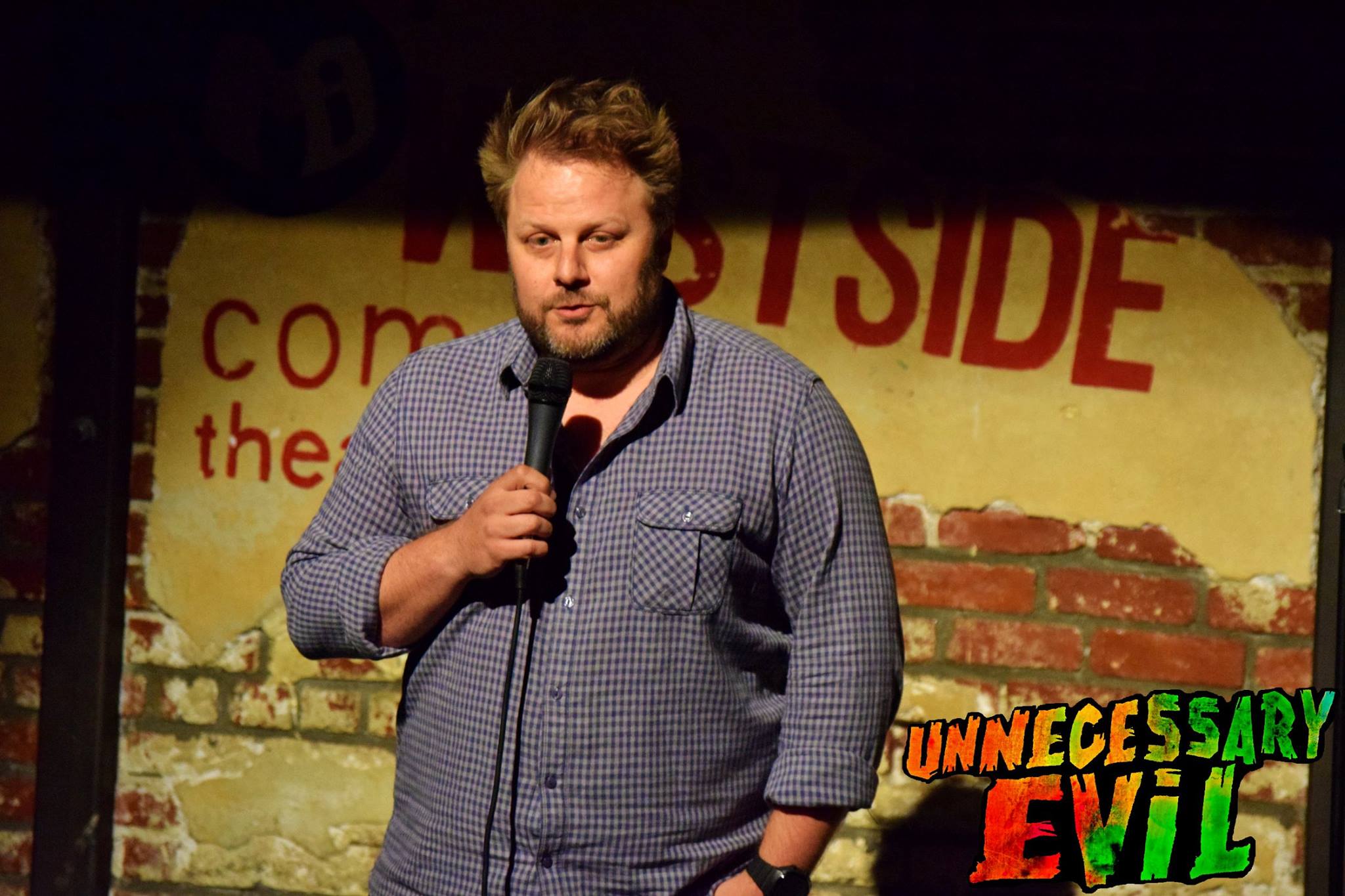 Forrest Shaw is a stand up comedian and writer (The Jim Jefferies Show). His stand-up has been featured on Conan and Live at Gotham. As an actor he has appeared on FX (Legit), Comedy Central (The Jim Jefferies Show), and Animal Planet (Swamp Wars). His album Mister Grizzly, recorded with Comedy Records, can be heard on Sirius/XM Satellite radio, Pandora, and Spotify. He is co-host of The Jim Jefferies Show Podcast. Forrest is also co-writer (and lead actor) of the award-winning web series, Labor Days. He has also been featured in numerous festivals such as Comedy Central's South Beach Comedy Festival, Bridgetown, the Boston Comedy Festival, Comedy Central's Clusterfest, and the Moontower Comedy Festival.
About Miami Comedy
MiamiComedy.com has produced independent comedy events for years. We find authentic performers and curate entertaining live shows for people who love to laugh it up and enjoy the true art of stand up comedy. We do pop up shows all over the Magic City in all your favorite bars, restaurants, lounges and theaters! We make each experience unique with its own environment, drinking and dining menus!
Questions? Get them answered here:
Phone/SMS/Text Message: 3054987739
Email: manny@miamicomedy.com
Chat: miamicomedy.com
Sponsored by Johnnie Walker Black Label