The Cooperative Workplace with Gerri King, Ph.D.
Sales Have Ended
Ticket sales have ended
Thank you! See you on December 5th.
Sales Have Ended
Ticket sales have ended
Thank you! See you on December 5th.
Description
Join us for an interactive workshop designed for managers, supervisors, and administrators of organizations and businesses with Dr. Gerri King.
Join the movement to create a motivating and safe workplace where employees and leaders can concentrate on their jobs without distracting and destructive blaming and gossiping!
Consider the benefits of a work environment where fear, worry, resentment, and suspicion are absent; a place where the work flows, because the avenues previously cluttered with destructive chatter have been cleared.
Blame Free
When things go wrong, it doesn't matter who's to blame; it matters that it gets fixed!
"But if I can't place the blame, then employees won't be accountable."
In fact, they become more accountable, because they know the response won't be punitive. Learn how to create a punishment-free work environment that encourages employees to admit mistakes sooner, so problems don't get bigger.
Gossip Free
Employees will be encouraged to talk to each other instead of about each other. Instead of complaining about a colleague to a coworker or supervisor, they will acquire the skills to talk to one another directly.
"Eliminating blame and gossip in a work environment results in higher productivity"
Participants will be able to describe the effects of a destructive work environment on client services

Participants will be able to identify distracting staff interactions within their own organization

Participants will be able to identify ways to build their leadership skills to create a more harmonious work environment

Participants will be able to practice utilizing newly developed leadership skills
Six (6) Category I CEUs for Social Workers have been approved - CEU #3313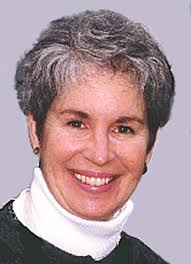 About the Presenter:
Gerri King, Ph.D., social psychologist and organizational consultant, works with educational, social service, healthcare, corporate, industrial, non-profit, and governmental clients throughout the United States and abroad. Gerri is also a facilitator and keynote speaker, presenting at numerous multinational, national, and regional conferences and seminars throughout the year.
Dr. King's expertise includes a wide range of topics such as supervisory skills, team building, resolving conflicts and effective communication, motivating workforces, the dynamics of change, strategic planning, why people avoid success, and the changing role of leadership in the 21st century, creating a Blame-Free and Gossip-Free work environment.
Dr. King facilitates staff and executive retreats, departmental and cross-departmental conflict resolution efforts, mergers and acquisitions, strategic planning sessions, and mission & vision development. Gerri is a founding partner and President of the consulting and counseling firm Human Dynamics Associates, Inc. of Concord NH and the author of The Duh! Book of Management and Supervision: Dispelling Common Leadership Myths.
Registration and coffee will begin at 8:30 am
Lunch will be provided.
If you would prefer to register via email and a check, please email admin.naswnh@socialworkers.org
Please note we are unable to refund registrations, though you may transfer them to another.